NATIONAL WOMEN'S HISTORY MONTH
This blog aspires to connect readers to Indigenous* resources, information, and fun stuff at the Indian Pueblo Cultural Center (IPCC) and online. Each month, new content will be shared on various themes.
March 5, 2022
The third month of the Gregorian year, March, welcomes the Spring Equinox on Sunday, the 20th. Equinox comes from Latin words aequus meaning "equal" or "even" and nox, meaning "night." On this day, the sun passes over the equator making day and night an approximate equal length of time.
In the Northern Hemisphere, spring arrives and with it longer daylight hours and warmer temperatures. Cultures celebrate the Spring Equinox as a rebirth for vegetation begins to grow and animals come out of hibernation giving the Earth a sense of renewal. Given that Earth is called Mother―because she nurtures and cares for us, which we should do in return―it is appropriate, then, in the month of March, to celebrate the accomplishments of women to history and for the nurturing and caring they do for their communities.
---
NATIONAL WOMEN'S HISTORY MONTH
---
2022 Theme:

To address the lack of women's history in K-12 curriculum, the Education Task Force of the Sonoma County (California) Commission on the Status of Women started a "Women's History Week" in 1978. The week of March 8 (International Women's Day) was chosen for the observance.
In 1980, President Carter issued the first Presidential Proclamation declaring the week of March 8th as National Women's History Week. By 1986, 14 states had declared March as Women's History Month. The next year, Congress was lobbied to declare the entire month of March as Women's History Month and it did, in perpetuity. Here is President Biden's Proclamation.

---
PUEBLO WOMEN
---
Often overlooked in the American narrative, thousands of American Indian and Alaska Native women have contributed to history―and continue to do so daily―at the national, city, local, and community level. For some, it is based on the collective and Indigenous ancestral knowledge they hold in their community. For others, their work is an extension of their obligation as caretaker.
In honor of National Women's History Month, the ICC library blog highlights the work of several Pueblo women interviewed as part of the "Journeys & Pathways: Contemporary Pueblo Women in Leadership, Service, and the Arts" Oral History Project. Each of these women work for the betterment of their Pueblo communities and Indigenous people as a whole. Mentorship is one theme and encourage others to reach their potential.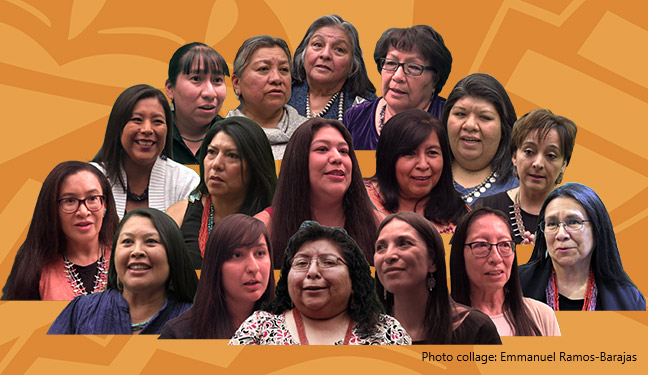 Tara Gatewood (Isleta Pueblo/Diné), former host of Native America Calling, is now the Program Director at the International Women's Media Foundation and heading up an initiative to bring attention to violence against Indigenous women across the U.S. and to the issue of Missing and Murdered Indigenous Women and Girls (MMIWG).
Jenni Monet (Laguna Pueblo), award-winning investigative journalist on Indigenous Affairs and Indigenous rights and injustice in the U.S. and around the world. Read her articles here. Sign up for her newsletter, Indigenously: Decolonizing Your Newsfeed.

Representation matters. Founded in May 2006 by Dr. Debbie Reese (Nambé Owingeh), the American Indians in Children's Literature (AICL) blog educates readers about Native peoples and provides critical analysis of children's books, lesson plans, films, and topics related to American Indians and/or how lessons about Native people are taught in school. On YouTube: Native Voices in Children's Literature (Sept 2021).

Phoebe Suina (Cochiti and San Felipe Pueblos), founder and owner of High Water Mark (HWM), LLC, a 100% Native American, woman owned environmental consulting company. Utilizing a consensus-based approach, she works to address infrastructure projects and initiatives that incorporates traditional and local knowledge with science-based planning, engineering, and project management solutions. Combining tradition with since, she has successfully managed multi-million-dollar infrastructure projects and initiatives for Los Alamos National Laboratory, Pueblo communities, and New Mexico cities and towns.
See the March 2020 blog which highlights several Indigenous women: Deb Haaland (Laguna Pueblo–U.S. Secretary of the Interior), Merata Mita (Māori: Ngāti Pikiao/Ngāi Te Rangi–New Zealand teacher, film director and producer, and activist), and Buffy Sainte-Marie (Cree singer-songwriter, guitarist, educator, artist, and advocate).
---
INDIGENOUS WISDOM CURRICULUM
---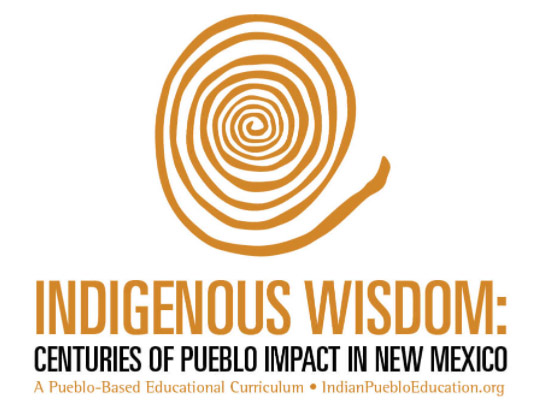 Drawn on six Pueblo core values―Love, Respect, Compassion, Faith, Balance, and Service―lessons in the Indigenous Wisdom Curriculum were created by various Pueblo women and men educators including: Azella Humetewa (Kewa/Acoma Pueblo), Dr. Glenabah Martinez (Taos/Diné), Dr. Natalie Martinez (Laguna Pueblo), and Dr. Christine Sims (Acoma Pueblo).
The Indigenous Wisdom Curriculum provides a counternarrative―a Pueblo perspective with Pueblo-centered cultural knowledge―of the complex political, social, cultural, and economic history. The goal of the curriculum is for Indigenous students and their teachers to become intellectually aware of the critical roles Pueblo people have exercised when faced with the challenges of federal and state policies.
"The effect of a counter-narrative is to empower and give agency to those communities. By choosing their own words and telling their own stories, members of marginalized communities provide alternative points of view, helping to create complex narratives truly presenting their realities." ~ Raúl Alberto Mora
Push Back! Why Counter Narratives are Critical in Challenging Times
---
WEBINARS
---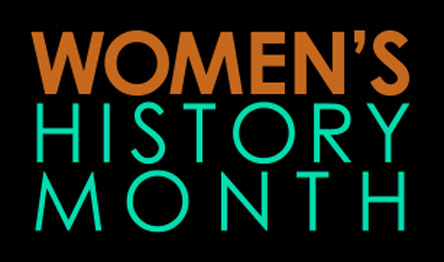 2022 Virtual events and Roundtable Discussions
March 2 – Women of the 117th Congress: Diverse Voices
March 3 – Women's Directors Roundtable at the 2022 Mother Tongue Film Festival
March 8 – Female Genius: Eliza Harriot and George Washington at the Dawn of the Constitution
March 11, 16 and 21 – Her Story: How Women and Girls Transformed the World!
March 30 – Justice Ruth Bader Ginsburg "Great Americans" Medal Posthumous Presentation

The National Museum of the American Indian offers a range of resources about and from Native American Women and Native Knowledge 360° Recorded Webinars including sessions from the Teacher Workshop Series – Indigenous Women: Artists and Activists.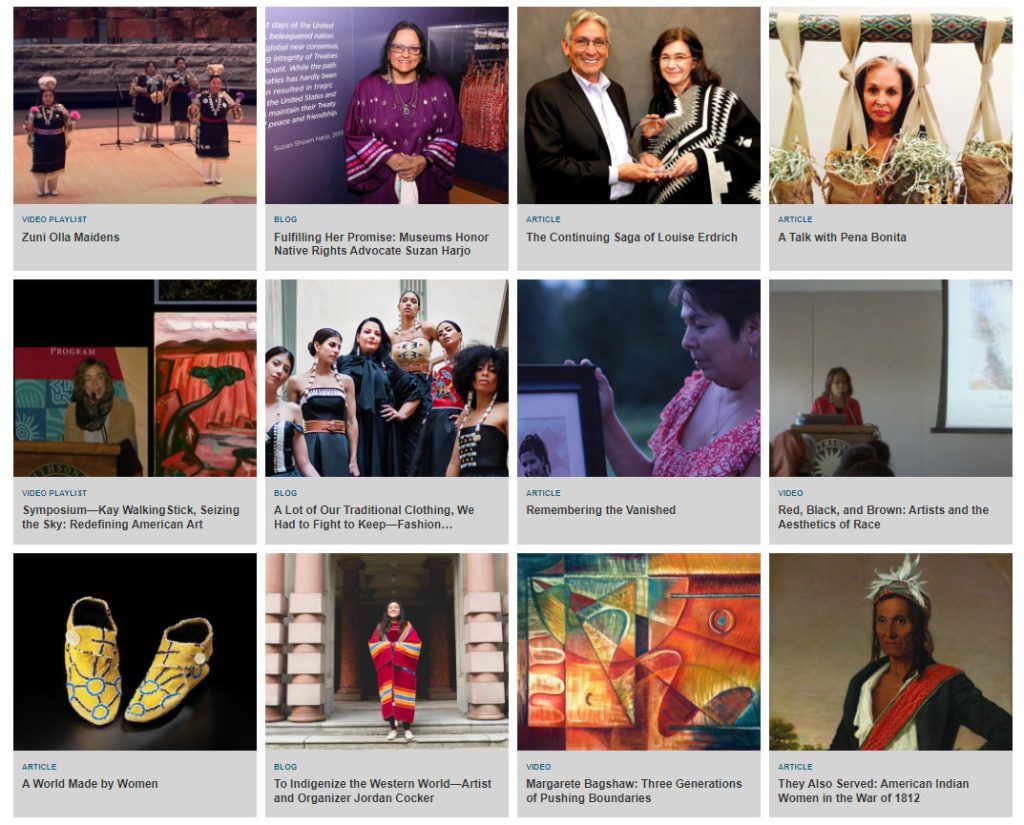 References
National Women's History Alliance. (n.d.). Why March is National Women's History Month. https://nationalwomenshistoryalliance.org/womens-history-month/womens-history-month-history/
Mora, R. M. (2014) Counter-Narrative. Center for Intercultural Design: Key Concepts in Intercultural Dialogue, No. 36. https://centerforinterculturaldialogue.org/2014/10/13/key-concept-36-counter-narrative-by-raul-a-mora/
*The term Indigenous is used broadly to include those labeled Native American, American Indian, Alaska Native, Hawaiian, First Nations, Aboriginal, and others such as the Sami (Finland) and Ainu (Japan). Native American and American Indian are used interchangeably in this blog.
---
About the Author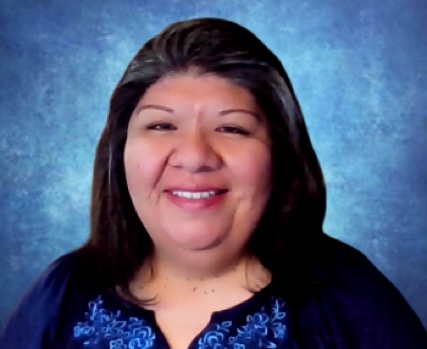 Jonna C. Paden, Librarian and Archivist, is a tribally enrolled member of Acoma Pueblo. As part of the Circle of Learning cohort, she holds a Masters in Library and Information Science from San José State University where she focused on the career pathway of Archives and Records Management. She is also the archivist for the New Mexico Library Association (NMLA) and current Chair (2020-2022) for the New Mexico Library Association (NMLA) Native American Libraries – Special Interest Group (NALSIG).