Journeys and Pathways:
Contemporary Pueblo Women
in Leadership, Service, and the Arts
Oral History Project
The Journeys and Pathways project collected the experiences of recent generations of Pueblo women who have had new opportunities for education and career advancement. These women have been dedicated to community activism and service and have advanced in professional fields despite facing many challenges and barriers.
This project builds upon a number of earlier efforts to chronicle the lives and stories of Native women, usually elders, to capture important oral histories before they are lost. This project's goal, however, was to focus on an intergenerational, but younger group of contemporary Pueblo women who were often the "first" in their fields, or among the first women in their communities to cross traditional gender lines. The recurring themes these women share is their sense of gratitude, of drawing strength and inspiration from traditions, of feeling connected to the land and special places, and of finding their own voice and agency in complicated dual worlds.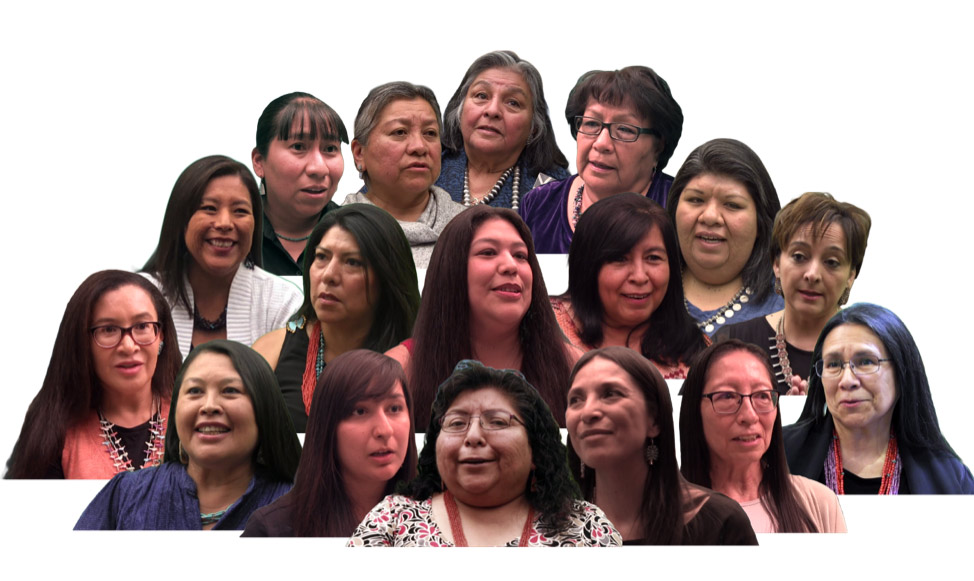 Using oral history methods, we interviewed twenty women from the Pueblos of New Mexico, women who have achieved some extraordinary goals while maintaining strong connections to their communities, culture, and traditions. We did our best to find a woman from each of the nineteen Pueblos to interview. However, their schedules and commitments were often not compatible with the project's timetables and goals. Over the course of the project, we adapted to locating women across a range of professions.
This project was committed to several initiatives beyond collecting the interviews. These included: 1) creating a Women's Archive for the Indian Pueblo Cultural Center Library from the materials generated by the project; 2) producing a quality video of interview highlights that could be used to generate discussion within Native and non-Native communities; and, 3) conducting public presentations in the Pueblos and in non-Native settings. We sought to capture the voices, reflections, and experiences of women involved in a variety of professional fields and independent enterprises. Culturally sensitive questions about personal, religion, and other private topics of Pueblo life were avoided.
Another project initiative was to hire two Native "Community Interns" who were interested in learning the craft of oral history to use in community preservation efforts. Non-traditional students Jonna Paden (Acoma Pueblo) and Valerie Fernando (Laguna Pueblo) were chosen to fill those positions. Dr. Beverly Singer (Santa Clara Pueblo) served as our consultant, videographer, and documentary film producer. She brought her expertise and a third Pueblo woman's perspective to the project. The Project Coordinator, Dr. Rose Díaz, is an accomplished oral historian, with decades of experience working with diverse communities. For seven years prior to launching this project, under grants awarded by the Administration for Native Americans (ANA), she built a functioning library for the Cultural Center and trained tribal librarians in archives management.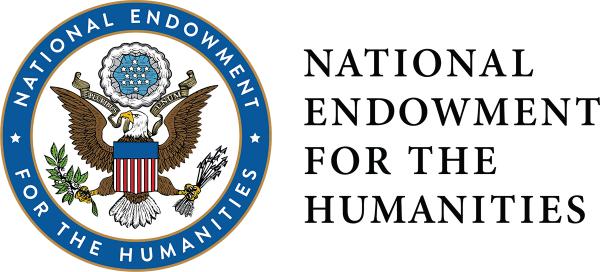 The Women's Archive within the IPCC Library will be built around the interviews, transcripts, and research materials collected for the interviews. The recording of nineteen one-hour interviews was completed in December of 2019 and fully transcribed by December 2020. Tribal libraries were provided with a copy of the interview of the woman from their Pueblo community. We hope the interviews will provide a model for future projects in similar communities and enrich understanding of the Pueblo people, past, and present.
No oral history project unfolds without "surprises" and shortfalls. Many of the interviews allowed for a discovery interview with the participant, which occurred prior to the taped interview. Some did not, due to time constraints and conflicting schedules. The team conducted discussions on the direction of individual interviews and worked together to construct questions around common themes and the individual's unique experiences. We enhanced the interviews with research and footnotes where needed. Draft transcripts were reviewed by the narrators; valuable feedback was provided and added to the footnotes. Participants were asked to provide family pictures to enhance their stories.
Overall, the team is pleased with the outcome, and we could not be more grateful to the narrators who have become friends and advocates of the project. We anticipate that various audiences will appreciate these interviews and the individual histories captured. We wish these special women continued success in their chosen fields and in their journeys through Indian Country and beyond.
Stay tuned. More interviews will be posted soon!