Tours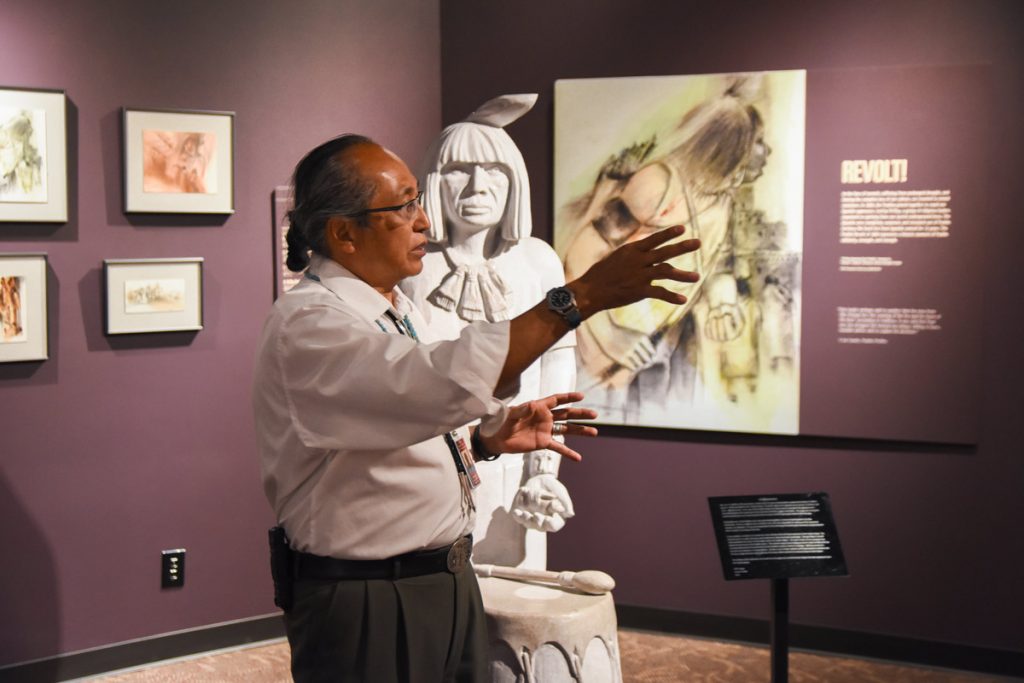 Museum and Mural Tours
Guided Museum and Mural Tours are included with the purchase of a ticket. Get tickets here.
Mural tours are every Wednesday & Friday at 11 am and 1 pm.
Guided Museum Tours led by our Cultural Educator Jon Ghahate (Laguna and Zuni Pueblos) are offered Tuesdays and Thursdays at 10AM and 12PM.
School and Group Tours
Bring your group or school class to experience an interactive museum tour at the Indian Pueblo Cultural Center in Albuquerque. Our knowledgeable education team leads the tours. Groups engage with the exhibits in our museum to better understand New Mexico's landscape, the Indian Pueblo legacy, our story of continuance, and the unique connection between cultures.
For more information, pricing, and scheduling School or Group Tours contact us via our contact form here or call:
School Tours: 505-212-7060
Group Tours and Mural Tours: 505-843-7270