Indian Pueblo Kitchen
The Indian Pueblo Kitchen is centered around Indigenous cuisine education and exploration and carries on our tradition of creative, Native American culinary artistry and Pueblo hospitality. We offer guests an unforgettable Indigenous dining experience inside the Indian Pueblo Cultural Center, featuring culinary event and education, a bakery, teaching kitchen, and the renowned meal pick-up event, the Pante Project. Visit indianpublokitchen.org to see a menu, events, and more.
---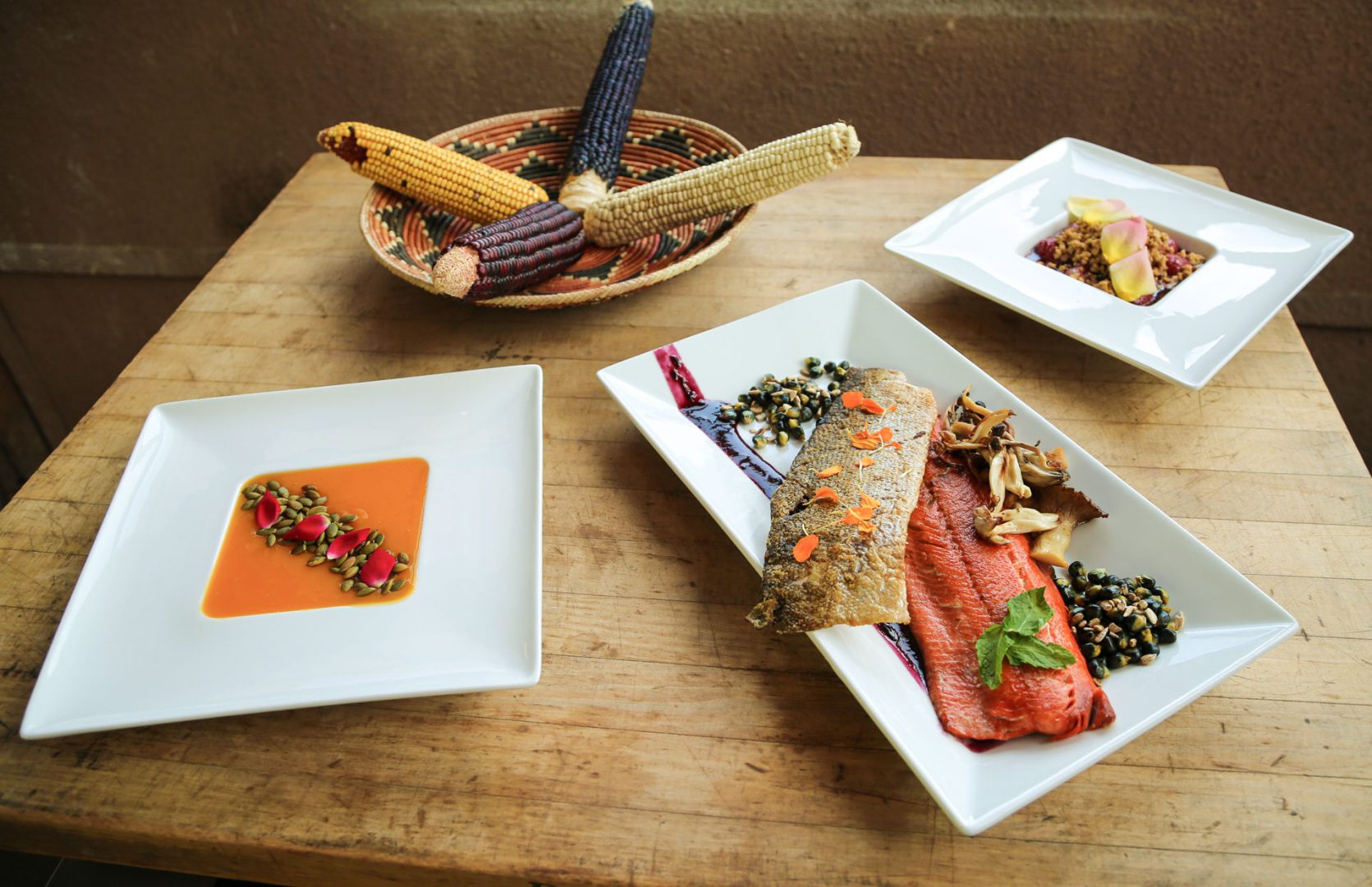 One of the most memorable moments for guests seeking a deeper connection to Pueblo people and culture is a one-of-a-kind dining experience at the Indian Pueblo Cultural Center's restaurant. The Indian Pueblo Kitchen will soon provide exciting opportunities for students to learn Indigenous cooking techniques and restaurant operations and management in an engaging, collaborative environment – preparing them for a future in the hospitality industry.
In addition, the Indian Pueblo Kitchen will provide entrepreneurs, food truck operators, and Native American food artisans with access to a commercial greenhouse and commercial kitchen. It will also offer culinary tourism opportunities such as cooking classes, wine pairing dinners, Feast Day experiences, and farm-to-fork dining.