Indian Pueblo Kitchen
The Indian Pueblo Cultural Center is reimagining Pueblo Harvest Restaurant as the Indian Pueblo Kitchen, an innovative teaching kitchen and restaurant centered around Indigenous cuisine education and exploration. Under the inspired leadership of Executive Chef Ray Naranjo (Santa Clara, Odawa), the Indian Pueblo Kitchen will offer guests and students an unforgettable Indigenous food experience. The opening date is contingent on public health mandates for museums and restaurants, but IPCC leadership is hoping for spring of 2021.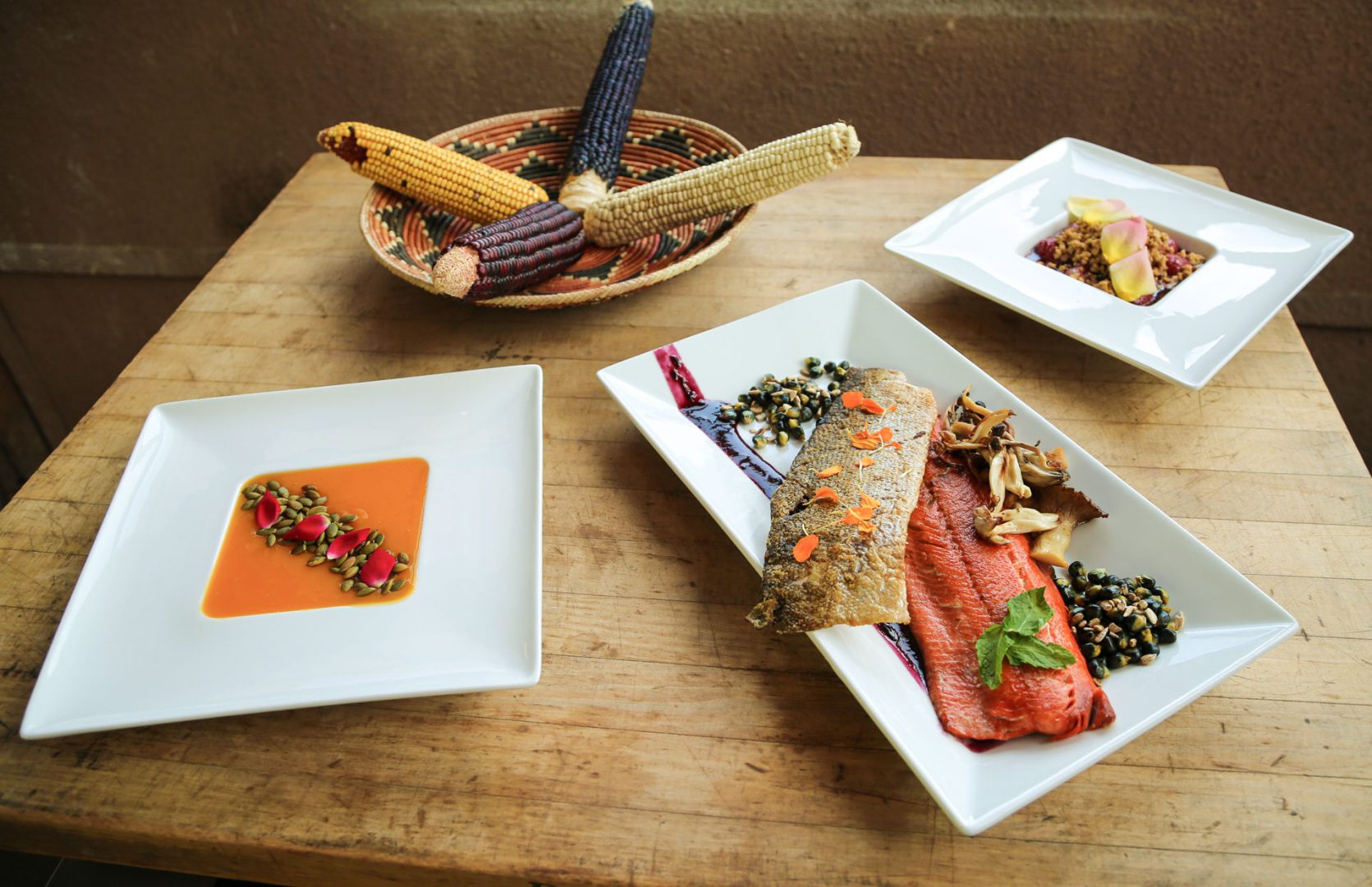 "One of the most memorable moments for guests seeking a deeper connection to Pueblo people and culture is a one-of-a-kind dining experience at the Cultural Center's restaurant," said Dr. Beverlee J. McClure, Vice President of Community and Cultural Engagement. "The Indian Pueblo Kitchen will carry on that tradition of creative, Native American culinary artistry and Pueblo hospitality and will now provide exciting opportunities for students to learn Indigenous cooking techniques and restaurant operations and management in an engaging, collaborative environment—preparing them for a future in the hospitality industry."
In addition, The Indian Pueblo Kitchen will provide entrepreneurs, food truck operators and Native American food artisans with access to a commercial greenhouse and commercial kitchen. It will also offer culinary tourism opportunities such as cooking classes, wine pairing dinners, Feast Day experiences and farm-to-fork dining.
In anticipation of our restaurant's opening, the Indian Pueblo Kitchen is introducing a new concept by Executive Chef Ray Naranjo called the Pante Project.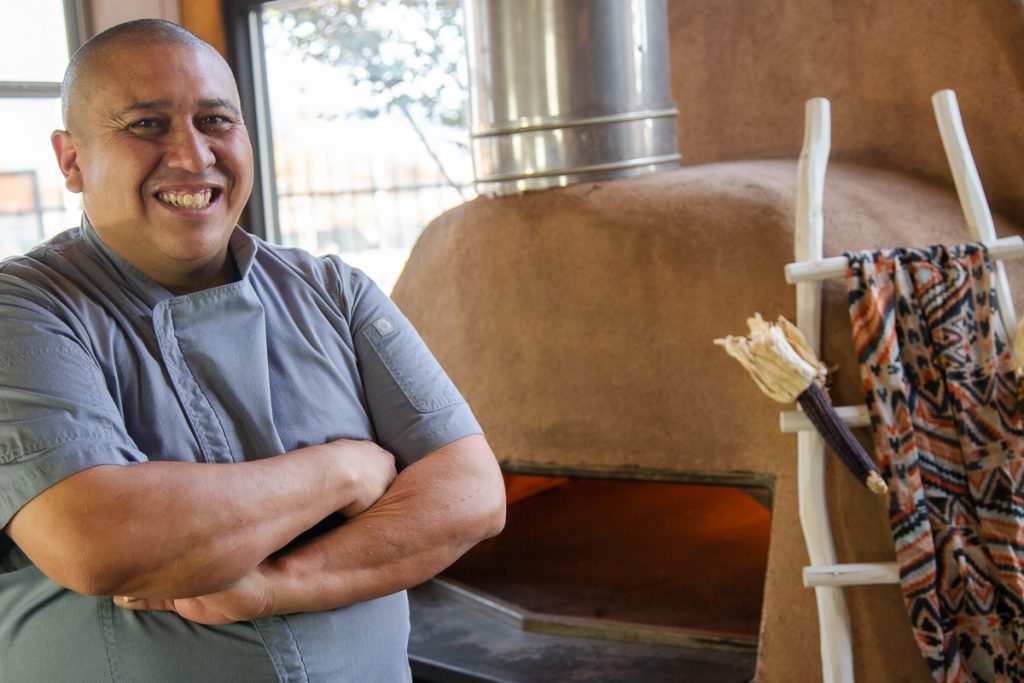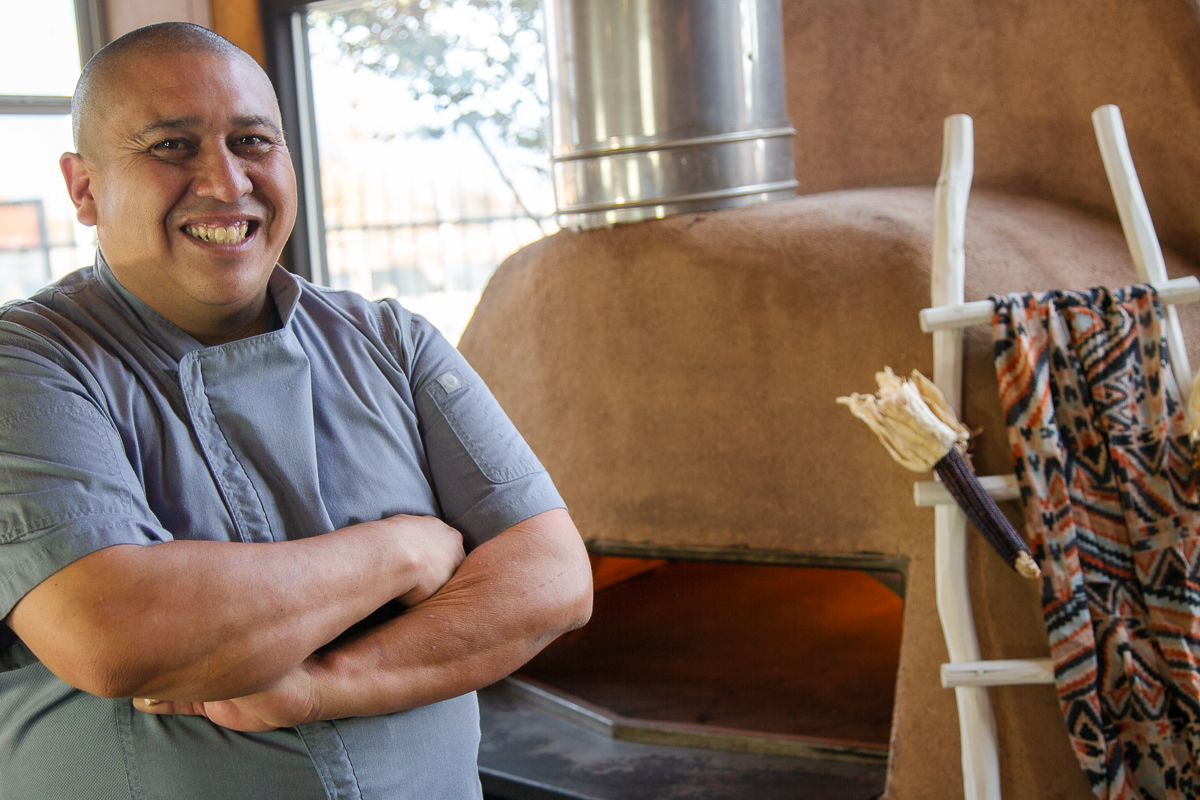 "My goal for the restaurant is to give an experience that mirrors the present-day food culture, but is also inclusive of the ingredients from the Ancestral Puebloans and the ingredients that would have been available via trade routes from tribes from the south. I will attempt to blend the past and the present to tell a story that will lead us to the future of Native American food cultures."
— Ray Naranjo (Santa Clara, Odawa), Executive Chef
Executive Chef Ray Naranjo is of Native American roots from the Ancestral Pueblos of the Southwest and the Three Fires tribes of the Great Lakes. He believes in the preservation of the foodways and ancestral knowledge of his people, and strives to continue on this path. With the use of modern and ancestral cooking techniques, he attempts to push the limits of what is known, unknown, and forgotten about the Indigenous food culture of North America. Chef Ray has a culinary degree and more than 25 years of service in the modern kitchen industry. He has experience in exclusive hotel and casino resorts in the Southwest, with various titles ranging from Executive Chef to Food & Beverage Director. Chef Ray has also been presented with several awards in Modern New Mexican Cuisine, with a focus on chile of New Mexico.
The COVID-19 pandemic has affected businesses everywhere, including ours at the Indian Pueblo Cultural Center. Due to statewide restrictions designed to help mitigate the spread of the virus, the difficult decision was made to temporarily close our restaurant.
We want to thank our employees and our many guests who joined us for patio service or curbside pickup. We're still baking your favorite treats like oven bread, Pueblo pies, and Pueblo cookies, which are available next door at Four Winds.
Fans and friends of the Indian Pueblo Cultural Center can continue to support our Mission of preserving and perpetuating Pueblo culture and providing economic opportunities by doing the following:
Engaging with our Virtual Culture Guide found at IndianPueblo.org
Supporting Native American artisans by shopping online at indianpueblostore.com
Donating to the Pueblo Relief Fund via indianpueblo.org
Supporting current IPCC digital programming and future in-person programming by donating to the IPCC general fund. DONATE HERE
Shopping at the Four Winds ultimate convenience store (located on 12th Street just north of I-40)
Enjoying delicious food from our Avanyu Plaza tenant restaurants: Sixty-Six Acres, Laguna Burger, and Domino's
In order to help prevent the spread of the COVID-19 virus, we expect all of our employees and guests to do the following:
To further protect our guests, our employees, our families, and our communities, the Indian Pueblo Cultural Center staff is taking these additional precautions:
Following all of the required Covid Safe Practices.

Completing a health screening survey before every shift.

Disinfecting high-touch areas frequently.

Placing sanitizer in high-traffic areas and shared spaces.

Modifying common areas to allow for social distancing.