Shop and Explore
Owned and operated by the 19 Pueblos of New Mexico, the Indian Pueblo Store was founded in 1976 as a place to gather and showcase work from Pueblo and Native American artists from the Southwest. We guarantee your purchase is an original and authentic work handcrafted by Native American artists as defined by the Indian Arts and Crafts Act of 1990, and every work of handcrafted art comes with a Certificate of Authenticity signed by an artist or buyer. Learn more. Visit the Indian Pueblo Store online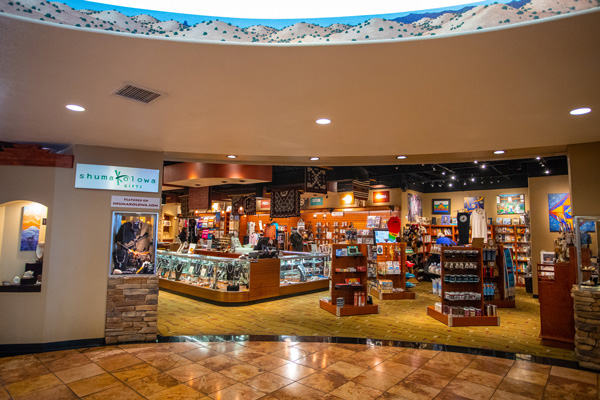 In addition to our one-of-a-kind art pieces, the Indian Pueblo Store is also a resource for:
Native American food products
Homewares and accessories
Pueblo Pottery Mugs
Books & music centered on Native American themes
Gifts for any occasion
Apparel, and so much more
Wholesale/Bulk Buying
Interested in offering handcrafted items in your location? Contact us for our special program.
Indian Pueblo Store is located inside
the Indian Pueblo Cultural Center.