A Promise Fulfilled, A Promise Renewed: IPCC's Bob Chavez Scholarship Program

Part of IPCC's mission is to preserve and perpetuate Pueblo culture, and a key element of that is investing in the Pueblo leaders of tomorrow—our youth. In 2018, we established the Bob Chavez Scholarship for the Arts in conjunction with the opening of a rotating exhibit — A Promise Fulfilled: The Life and Legacy of Bob Chavez. This scholarship is named in honor of Manuel "Bob" Chavez of Cochiti Pueblo, who dedicated 50 years as a volunteer teaching art at St. Catherine's Indian School.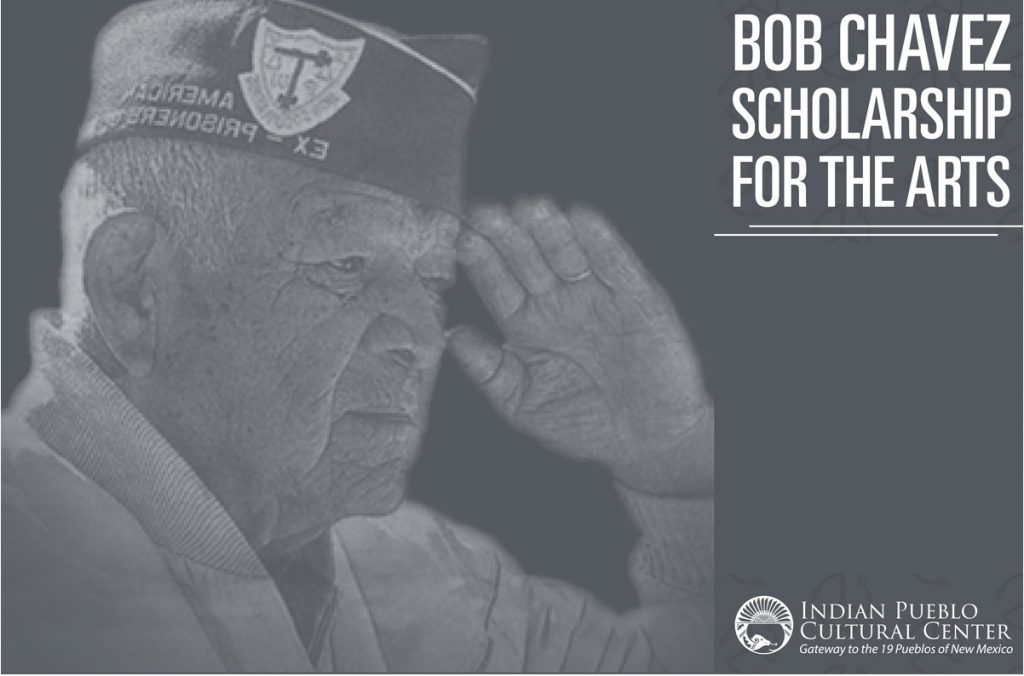 Bob's dedication to students arose from his time spent as a prisoner of war during the Bataan Death March. During a particularly bleak day, Bob made a promise to the Creator that he would devote his life to helping St. Catherine's students if he survived the harrowing ordeal, a promise he certainly kept.
Many students were able to explore Native arts and feel at home in Mr. Chavez' classroom, and IPCC is able to continue his legacy of encouragement by offering $2,500 scholarships each year to two recent Pueblo high school seniors or college undergraduates who are pursuing visual arts in higher education. The scholarship requires the students to maintain full-time enrollment and a GPA of 2.0 or above.
Recipients of this scholarship are selected based on financial need, an essay addressing their purpose in pursuing arts, grade point averages, and a portfolio featuring their works of art.
Initial scholarships are for $2,500 per student per year, but this year matching funds from the Dume Wolverine Foundation have allowed IPCC to extend the amount to $2,500 per student per semester.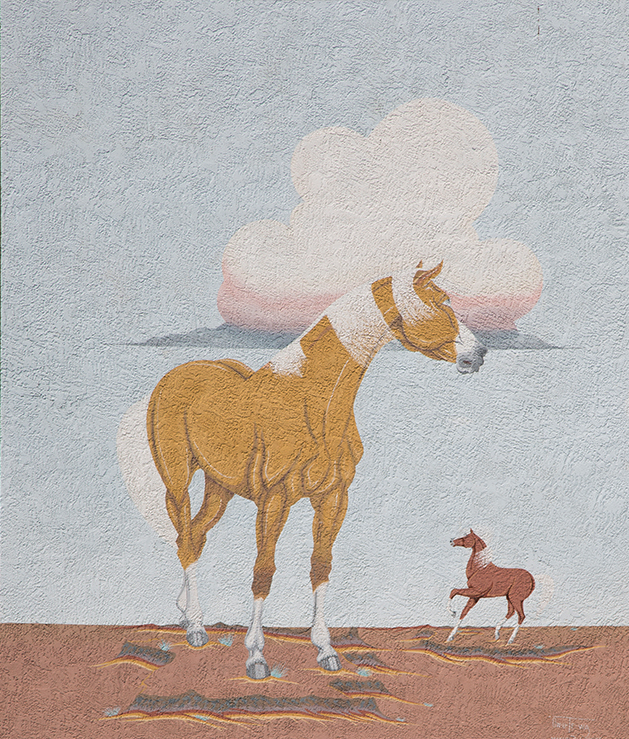 From an early age, Bob Chavez enjoyed painting. In 1933, his mother submitted his artwork to the Indian Art Market. He received first place with the blue ribbon, and a $12 cash prize; he was only 17 years old. Bob's son, Franco Chavez, recalls trying to set up the art market booth with his dad later in life: "We never had to set up the booth because we would sell the paintings as we were pulling them off the truck."
Bob's love for art began with his father, Cipriano Chavez, who painted with watercolors. Bob never took art classes; he learned by watching his father, and through constant practice. His paintings show traditional life, including dances from Cochiti Pueblo, the horses his family raised, and his community members. The giant mural by Bob Chavez that adorns the IPCC courtyard reverently depicts horses in an open setting.
The matching funds for this scholarship are gathered through donations. If you are interested in contributing, please visit our donation page here.