Revisiting Ours | The Zia Sun

---
There is perhaps no more important symbol in New Mexico than the Zia sun. Sixteen rays emanating from a center circle comprise the unmistakable signifier that has come to represent all things New Mexico, displayed everywhere with pride. It's on the state flag, our license plates, thousands of products and logos, countless tattoos, and draped boldly in red and gold across airliners carrying residents and tourists to and from the Land of Enchantment.
Because it is so closely associated with the state, everybody uses the Zia to say "I'm from New Mexico," and when you start using a symbol without knowing its original meaning, then what are you actually representing? The exhibit, Ours|The Zia Sun, was a special collaboration between the Indian Pueblo Cultural Center, Zia Pueblo tribal council, and the citizens of New Mexico that showcased what the symbol means to so many New Mexicans, including the Zia Pueblo people who created it.
"The Zia is used to show pride in identity, roots, and place. When I ask people about it they say, 'I love it,' and 'It represents where I'm from,'" says IPCC's Curator of Exhibitions, Rachel Moore (Hopi), "but if you ask them about its history and original meaning, most people don't know, or say that it's simply 'a Native American symbol.' We decided that the world needed to know about it, because the Zia sun carries so much pride and meaning for so many of us."
This important exhibit received more media coverage than any other in IPCC history, with features on local TV news, and in print on local, state, and national levels. Public contributions to the digital portion of the exhibit included 1,227 submissions through our online portal, and another 408 through our Instagram hashtag, #OurZia.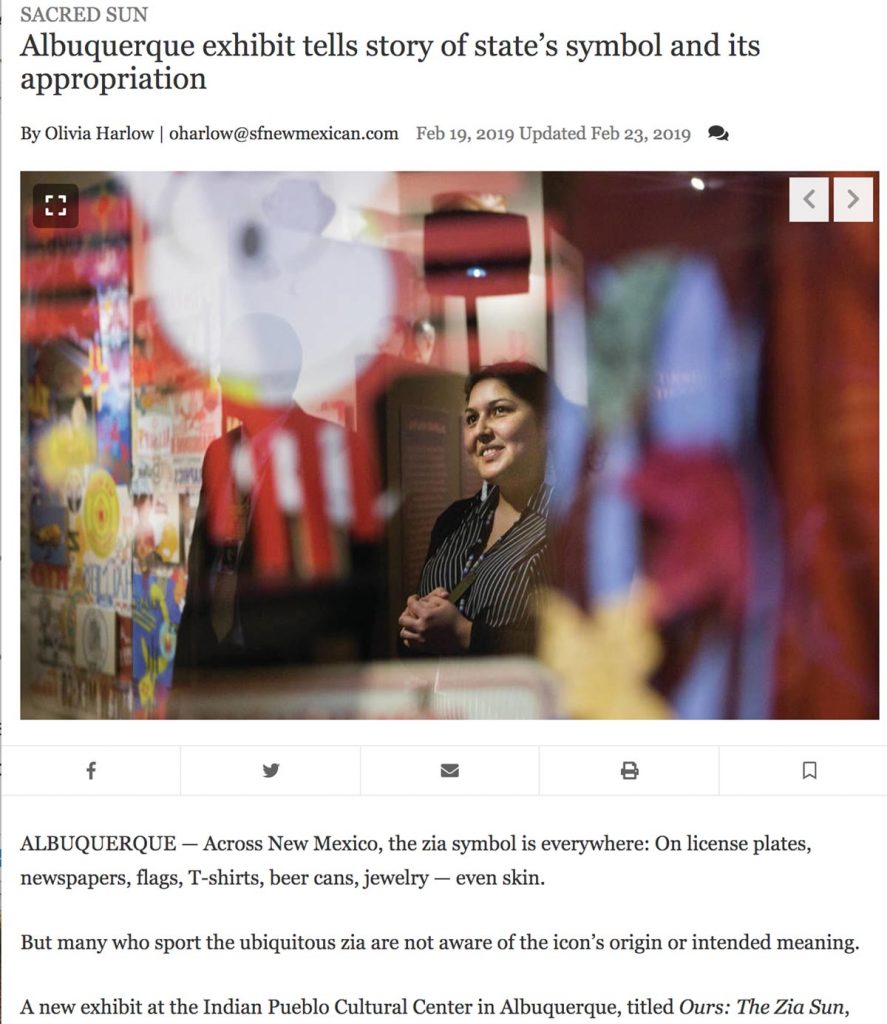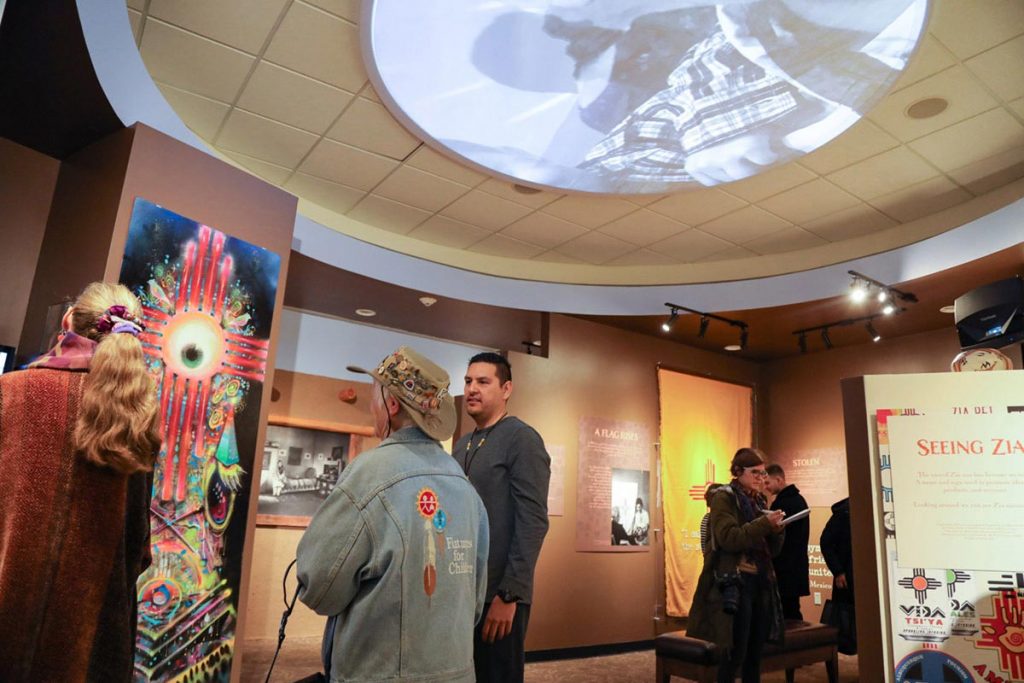 As a result of the exhibit, locals and tourists alike have gained a greater knowledge of, and respect for, the Zia sun symbol, its true and original meaning, and the Zia people who created it. Artists have begun using it more respectfully and less frivolously, and businesses have been wanting to reach out to Zia Pueblo to receive permission to use the symbol, and give back to the pueblo's educational fund in return.
You can watch our Counter-Narrative panel discussion that inspired the exhibit here. It remains the most-watched of our Counter-Narrative panel discussions, with the number of views climbing every month.
Become a member of IPCC! Enjoy free admission to IPCC exhibits and exclusive previews, dances, and programming, as well as our exclusive member T-shirt, a 10% discount at our museum store, and more.