Pueblo Harvest's Ray of Light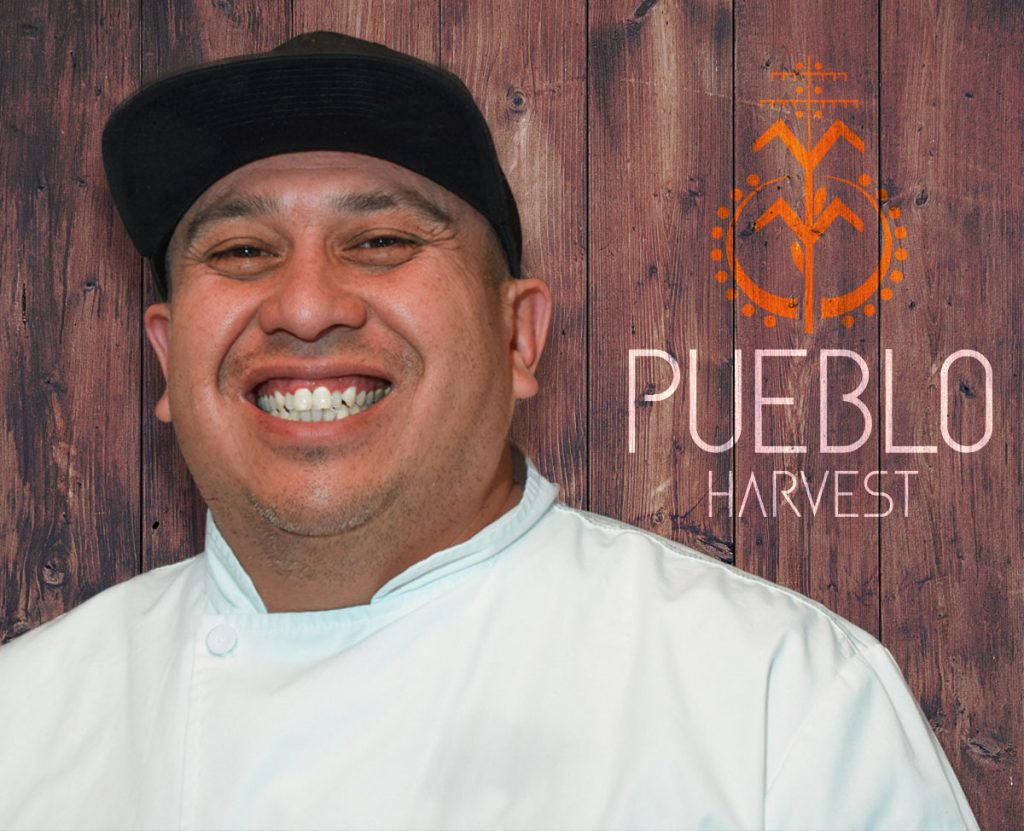 When 2020 rolled in, it brought with it a new executive chef for Pueblo Harvest, the premiere New Mexico venue for Native American cuisine. Located at the Indian Pueblo Cultural Center, Pueblo Harvest is a full-service restaurant which can be considered a culinary extension of the museum, continuing to tell the Pueblo story through the medium of Indigenous and Southwestern ingredients.
Executive Chef Ray Naranjo is of Native American roots from the Ancestral Pueblos of the Southwest and the Three Fires tribes of the Great Lakes. He believes in the preservation of the foodways and ancestral knowledge of his people, and strives to continue on this path. By using both modern and ancestral cooking techniques, he attempts to push the limits of what is known, unknown, and forgotten about the Indigenous food culture of North America.
"My goal for Pueblo Harvest Is to give an experience that mirrors the present-day food culture while being inclusive of Ancestral Puebloan ingredients, and the ingredients that would have been available via trade routes from tribes to the south," Chef Naranjo says. "I will attempt to blend the past and the present to tell a story that will lead us to the future of Native American food cultures.
Chef Naranjo has a culinary degree and more than 25 years of service in the kitchen industry. He has experience in exclusive hotel and casino resorts in the Southwest, with various titles ranging from Executive Chef to Food & Beverage Director. Chef Naranjo has also been presented with several awards in Modern New Mexican Cuisine, with a focus on the chile of New Mexico. He has cooked for tribal communities, celebrities, and former first ladies, but says it's not who he cooks for that matters most to him, but how they feel, and the satisfaction they get from the dishes he creates.
Want to learn more about Chef Naranjo? You can read the Albuquerque Journal's in-depth Q&A interview with him here.
With Pueblo Harvest temporarily closed from the pandemic, Chef Naranjo still wants to cook for you by proxy from his home in Santa Clara Pueblo by sharing one of his easy, go-to personal comfort dishes utilizing ingredients native to New Mexico and the greater Southwest. Try the recipe in your own home, and let us know how well you did.
Buffalo Short Rib Posole with Chimaja & Chile de Árbol
1.5 lbs. buffalo short ribs
1 lb. uncooked posole 1 small onion, medium diced
1 oz. dried chimaja 1 oz. granulated garlic
2 Tbsp. Zuni salt (or 1 Tbsp regular salt)
5 Chile de árbol, whole
2.5 qts. water
Add all ingredients to a crock pot and cook for six hours. Serves up to five people.