National Native American Heritage Month
November 3, 2021
November is National Native American Heritage Month, a time to celebrate the rich and diverse cultures, traditions, values, and histories of Indigenous peoples throughout the United States of America. This month we acknowledge and celebrate our contributions to this country, raise awareness about the historical challenges we have faced and continue to face, and teach about our tribal nations and people.

President Joe Biden proclaims November 2021 as National Native American Heritage Month and Friday, November 26, 2021 as Native American Heritage Day.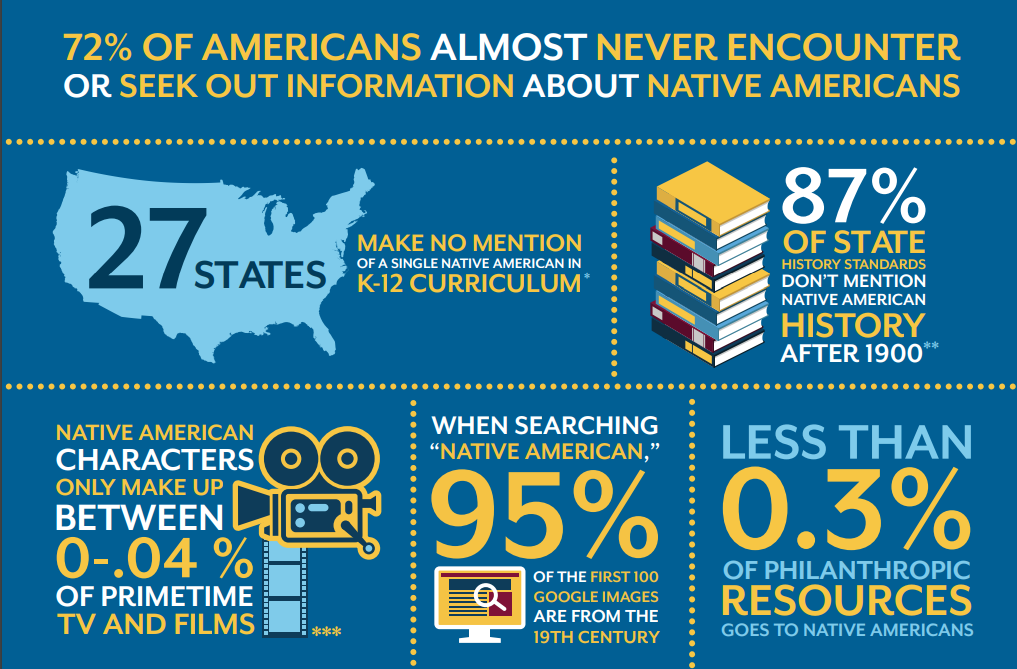 Invisibility, toxic stereotypes, and false narratives are perpetuated and institutionalized through K-12 education, popular culture, and the media. Reclaiming Native Truth • https://illuminatives.org/reclaiming-native-truth/
Indigenous peoples came with the land called America. Since time immemorial, long before our discovery by European explorers, we had established communities here. American history begins on the East Coast and pushes the Indians west, to extinction. We are forgotten and invisible, our histories and stories relegated to the past.
Invisibility is the modern form of racism. It contributes to bias, discrimination, and institutional racism. It threatens and dismantles our mental, spiritual, and physical well-being. It endangers our tribal sovereignty – our authority to make decisions for our tribes and our members.
We are still here, resilient. Over five million strong, 574 distinct nations. We are taking control of the narrative. Fighting stereotypes. Educating and sharing. Welcoming allies and advocates.
This month, the ICC blog will point the way to exhibits and resources from the National Museum of the American Indian (NMAI) on the American Indian identity in America, Native films and filmmakers, and Native veterans. It also directs to books by Native authors, a Reading Challenge, educational resources about Thanksgiving, Pueblo Code Talkers, and Educator Guides.
Virtual Exhibit: Americans
Indians are less than 1% of the population. Yet images and names of Indians are everywhere.
How is it that Indians can be so present and so absent in American life?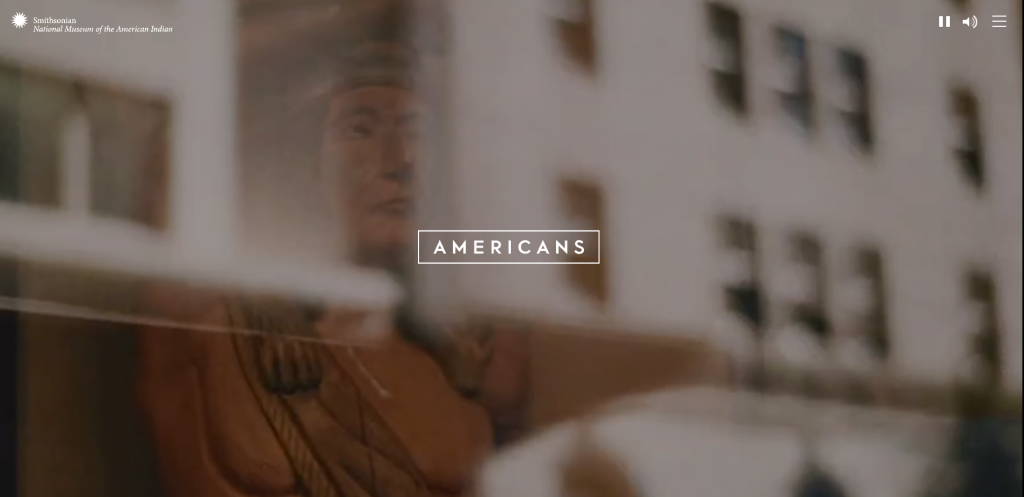 The Americans exhibit opened January 18, 2018 at the National Museum of the American Indian (Smithsonian Institution). This exhibition highlights the ways in which American Indians have been part of the nation's identity since before the country began. It delves into three stories: The Invention of Thanksgiving; Queen of America; The Removal Act; and The Indians Win. Accompanied by images, it invites viewers to begin a conversation about why this phenomenon exists.
Native Cinema Showcase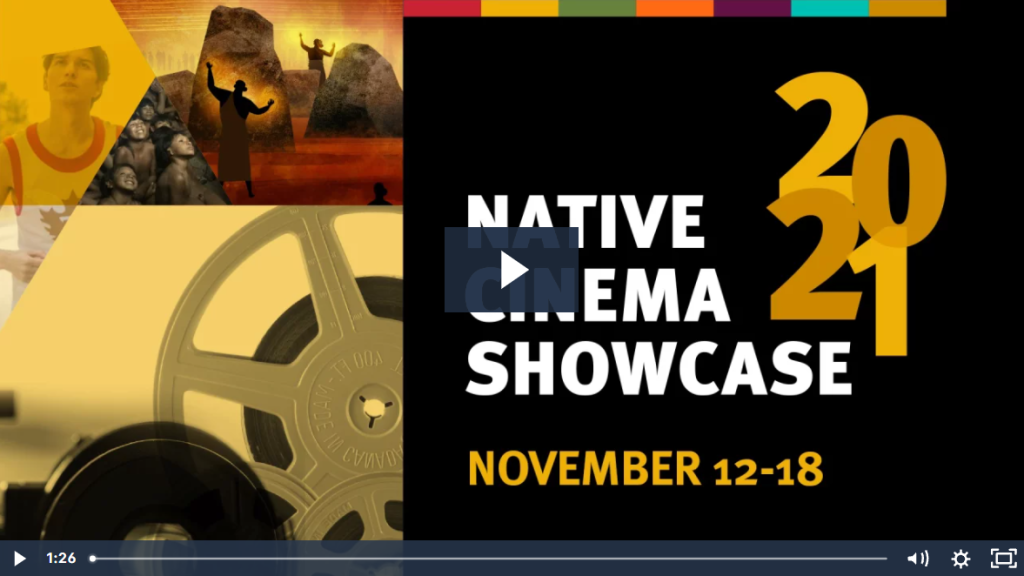 The National Museum of the American Indian's Native Cinema Showcase is an annual celebration of the best in Native film. This year's showcase focuses on Native people boldly asserting themselves through language, healing, building community, and a continued relationship with the land. Activism lies at the heart of all these stores. The showcase provides a unique form for engagement with Native filmmakers from indigenous communities throughout the Western Hemisphere and Arctic.
Seven feature films, four sets of three short programs, and four filmmaker panels. Content is available on-demand from November 12-18.
Native American Veterans
November 11: Veterans Day
American Indians, Alaska Natives, and Native Hawaiians have served in the United States Armed Forces in every military conflict since America's founding. American Indian and Alaska Natives (AIAN) serve at a higher rate and have a higher concentration of female service members than all other service members. AIAN serve in the Navy more than any other military branch and have a higher percentage of younger aged service members.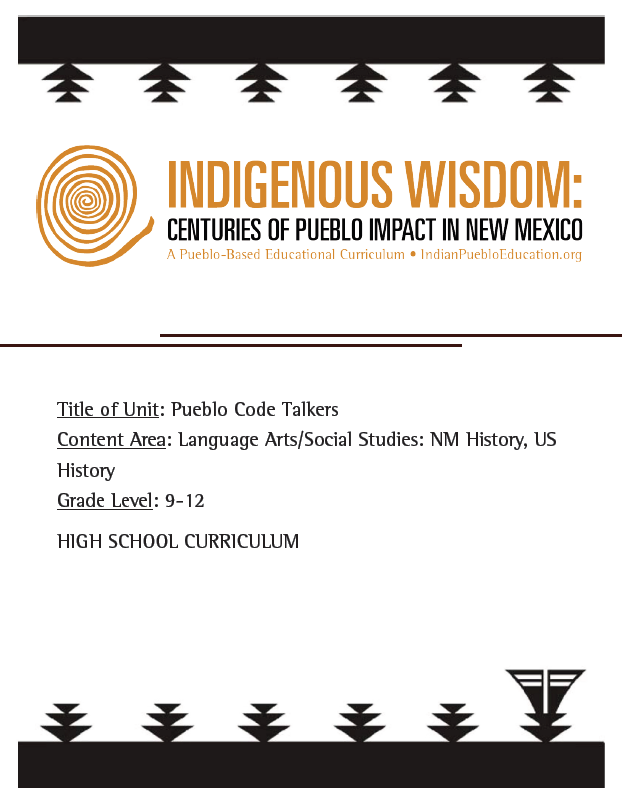 "Pueblo Code Talkers" lesson created by Dr. Christine Sims (Acoma Pueblo)
Grades 9-12; Language Arts/Social Studies; New Mexico and U.S. History.
This unit provides an overview of how Pueblo and other American Indian languages were used during WWII; the evolution of the Code Talkers Recognition Act of 2008; and introduces Staff Sergeant Paul Histia, Sr. (Acoma Pueblo) and Joseph R. Day (Laguna Pueblo)
Online Exhibition – Why We Serve: Native Americans in the United States Armed Forces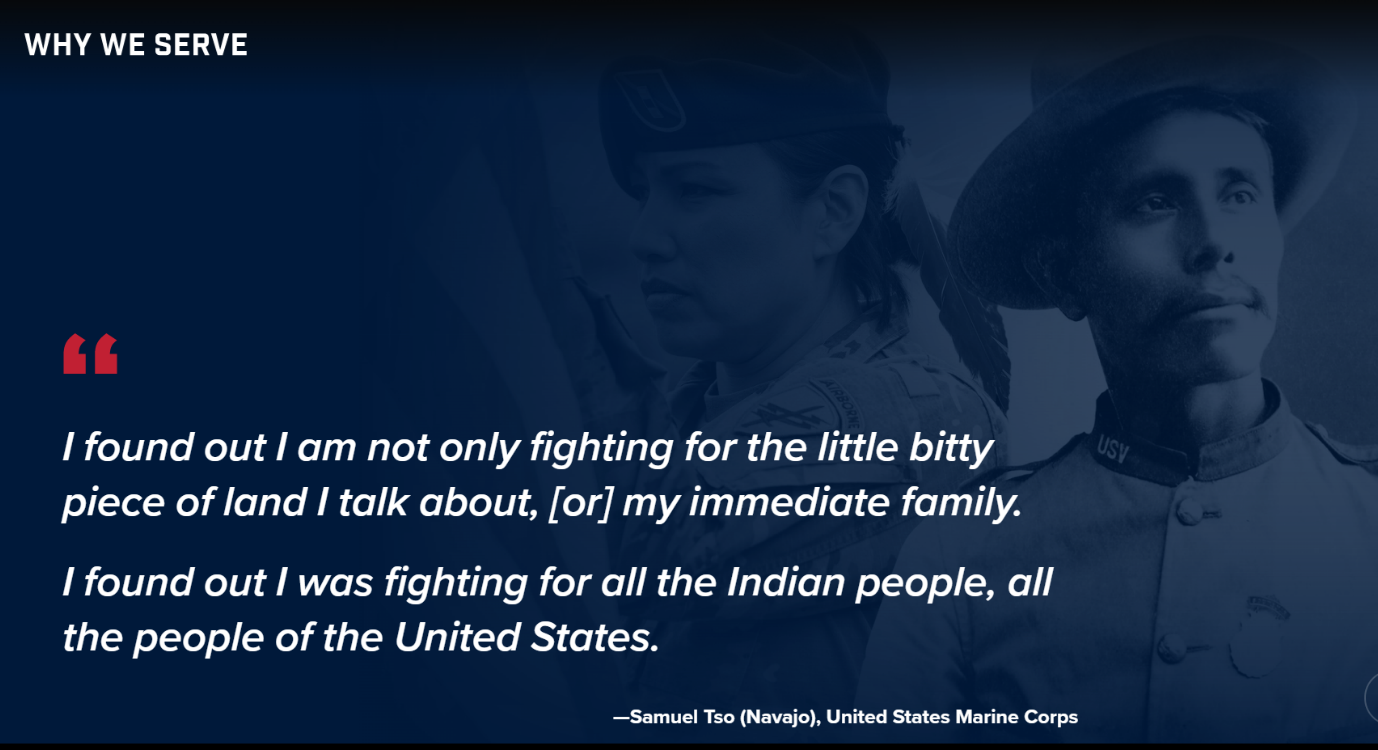 Gallery of images over two centuries related to Native Americans and their military service.
Topics from the Origins of Native American Military Service, various conflicts from the Civil War to the Middle East, Code Talkers, Native women and WWII, and the National Native American Veterans Memorial.
Video documenting the personal stories of Indigenous veterans, how their diverse experiences led them to serve, and the impact it has had on their lives and identities.
Book – Why We Serve: Native Americans in the United States Armed Forces.
Resources list including a conversation with author Alex Harris of Why We Serve.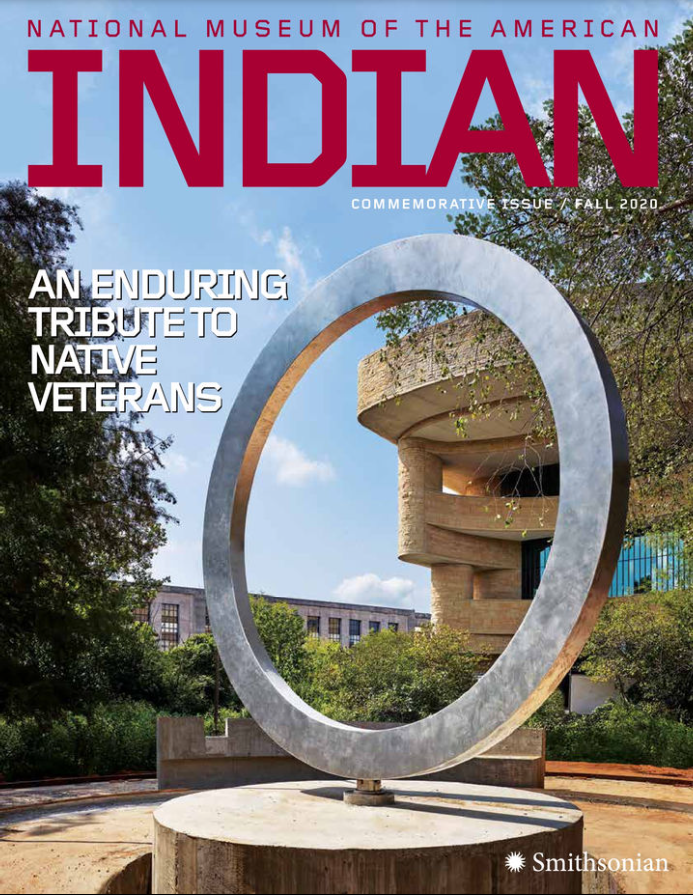 Articles: Recognition Matters: Illuminating the Stories of Native People Who Served
Peacemakers: Leaders Who Fought Against Wars and in Courts to Preserve Native Rights
The Code Talkers' Legacy: Native Languages Helped Turn the Tides in Both World Wars
Women Warriors: Fighting on Many Fronts for the Right to Serve
The Long Journey Home: Helping Native Veterans Heal
The Making of a Memorial: A Long-Overdue Tribute to Native Veterans' Monumental Military Service
Why We Serve: Exploring the Legacy of Native Americans in the U.S. Armed Forces
Digital Edition: https://www.americanindianmagazine.org/issues/fall-2020
Native Books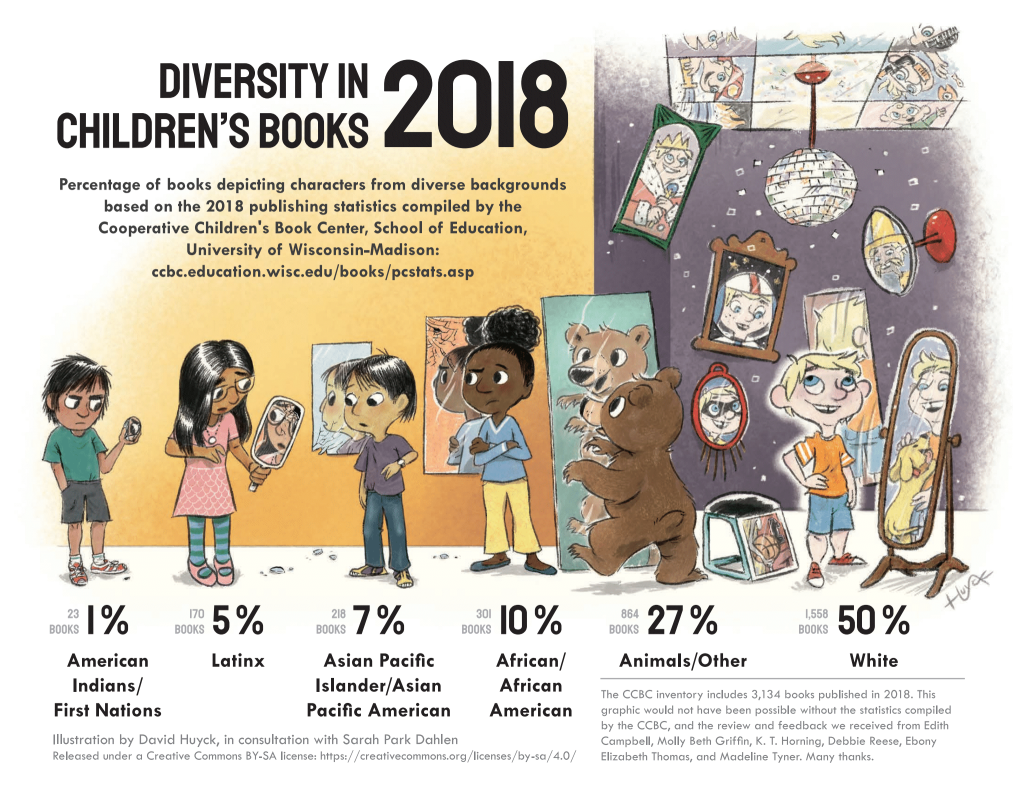 Windows, Mirrors, and Sliding Glass Doors
Windows provide a view into someone's experience. Mirror reflects your identity – your culture and all that makes you YOU. A sliding glass door provides readers entry into and lets them become part of the story. Through books, children see themselves and learn about the lives of others. When children don't see themselves mirrored in books, they see they are not valued in society. (Dr. Rudine Sims Bishop)
"The real problem is when young Indian people consume media made by non-Natives and then measure themselves against it. It is problematic in our own communities if our children don't have the opportunity to see themselves authentically from an Indigenous perspective."

–Matika Wilbur (Swinomish and Tulalip), Photographer, Project 562
Native children need to see themselves accurately portrayed and represented in books. Here is one website featuring Native storytellers and stories.

Cynthia Leitich Smith (Muscogee Creek Nation) is a New York Times bestselling author and award winner of children's/Young Adult books and is the author-curator of Heartdrum, a Native-focused imprint at HarperCollins Children's Books.
Books for Kids Books for Young Adults

The American Indian Library Association 2021 Read Native Challenge and Read Native for Kids. Chose a Native author for each of the listed genres and categories.
Educational Resources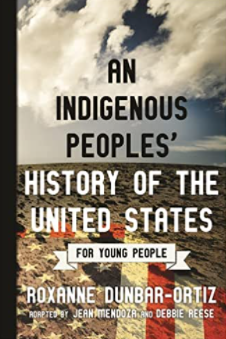 An Indigenous Peoples' History of the United States
Today in the United States, there are more than five hundred federally recognized Indigenous nations comprising nearly three million people, descendants of the fifteen million Native people who once inhabited this land. The centuries-long genocidal program of the US settler-colonial regimen has largely been omitted from history. Now, for the first time, acclaimed historian and activist Roxanne Dunbar-Ortizoffers a history of the United States told from the perspective of Indigenous peoples and reveals how Native Americans, for centuries, actively resisted expansion of the US empire.


Spanning more than four hundred years, this classic bottom-up peoples' history radically reframes US history and explodes the silences that have haunted our national narrative.
A Teacher's Guide created by Dr. Natalie Martinez (Laguna Pueblo).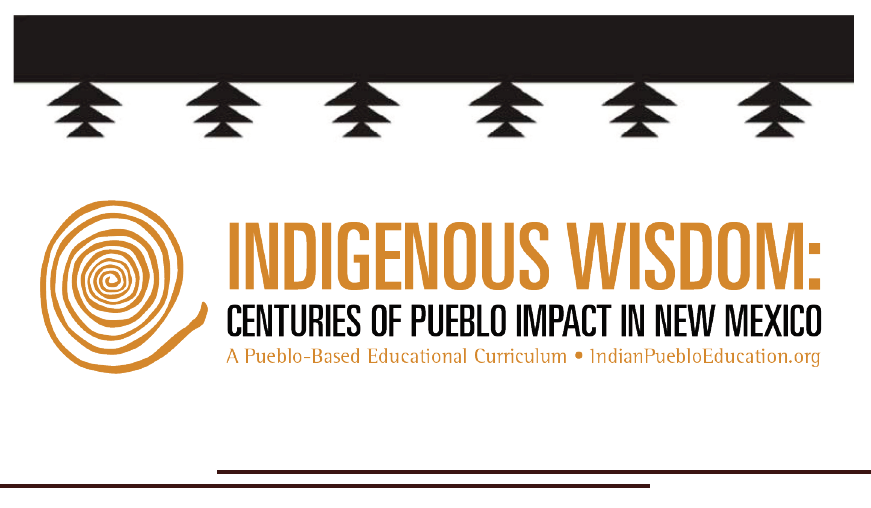 The Indigenous Wisdom Curriculum provides teachers with an educational plan for K-12 students in New Mexico to learn about Pueblo culture and history. This curriculum serves as a counternarrative to the New Mexico history presented in schools today.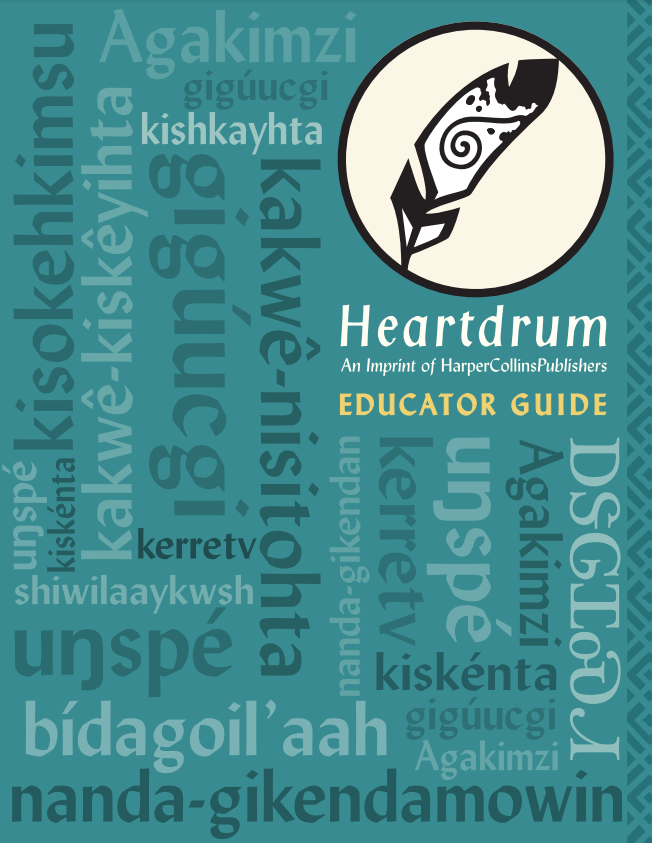 Information about five Native authors books along with Discussion Questions and Curriculum Connections. Ancestor Approved: Intertribal Stories for Kids
The Sea in Winter by Christine Day (Upper Skagit)
Healer of the Water Monster by Brian Young (Navajo)
Sisters of the Neversea by Cynthia Leitich Smith (Muscogee Creek)Jo Jo Makoons: The Used-to-Be Best Friend by Dawn Quigley (Turtle Mountain band of Ojibwe)
Native Knowledge 360° Education Initiative November Spotlight:
Giving Thanks: Telling More Complete Narratives in Your Classroom
Giving thanks is a longstanding and central tradition among most Native groups that is still practiced today. Learn about different thanksgiving traditions among Native people. If you teach about the "First Thanksgiving," use these resources and more to present the history more accurately and with Native perspectives.
Rethinking Thanksgiving Celebrations: Native Perspectives on Thanksgiving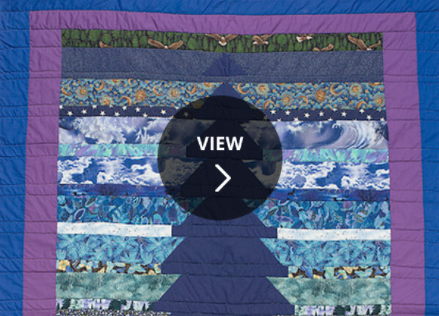 Grades: K-12
Tribal Nation: Wampanoag
Subjects: English Language Arts, History, Social Studies
Essential Understanding: Power, Authority, and Governance; Science, Technology, and Society
Includes a listing of culturally sensitive activities and teaching resources.
__________
References
Administration for Children & Families. (n.d.) Did you know: Native veterans fact sheet. https://www.acf.hhs.gov/ana/fact-sheet/did-you-know-native-veterans
IllumiNative. (n.d.) The false narratives, invisibility, and the erasure of Native peoples must end. https://illuminatives.org/2018/09/09/the-false-narratives-invisibility-and-the-erasure-of-native-peoples-must-end/
Institute for Human Education. (2019, January 25). Windows and mirrors and sliding glass doors: Ensuring students see themselves and others in literature. https://humaneeducation.org/windows-and-mirrors-and-sliding-glass-doors-ensuring-students-see-themselves-and-others-in-literature/
Beacon Press. (n.d.) Teachers' guide: An Indigenous peoples' history of the United States for young people. http://www.beacon.org/assets/clientpages/IndigenousHistoryYAtg.aspx?fbclid=IwAR28jJHZ38i1TC7WtHEosjMdeMFZOqx0RTa8N3MtD7btbeCbnrbfcIvCUQM
Veterans Administration. (2012, September) American Indian and Alaska Native Servicemembers and Veterans. https://www.va.gov/TRIBALGOVERNMENT/docs/AIAN_Report_FINAL_v2_7.pdf
*The term Indigenous is used broadly to include those labeled Native American, American Indian, Alaska Native, Hawaiian, First Nations, Aboriginal, and others such as the Sami (Finland) and Ainu (Japan). Native American and American Indian are used interchangeably in this blog.
About the Author
Jonna C. Paden, Librarian and Archivist, is a tribally enrolled member of Acoma Pueblo. As part of the Circle of Learning cohort, she holds a Masters in Library and Information Science from San José State University where she focused on the career pathway of Archives and Records Management. She is also the archivist for the New Mexico Library Association (NMLA) and previous (2020) and current Chair for the New Mexico Library Association (NMLA) Native American Libraries – Special Interest Group (NALSIG).