INDIGENOUS CONNECTIONS AND COLLECTIONS LIBRARY BLOG – BESSIE COLEMAN AEROSPACE LEGACY
This blog aspires to connect readers to Indigenous* resources, information, and fun stuff at the Indian Pueblo Cultural Center (IPCC) and online. Each month, new content will be shared on various themes.
November 5, 2022
In celebration of National Native American Heritage Month, learn about Native American women who are pioneers in aviation and space flight. The 2021 November blog also acknowledges the military service of Native American men and women and their history.
The Bessie Coleman article is a guest post from the Bessie Coleman Aerospace Legacy.
---
Bessie Coleman
---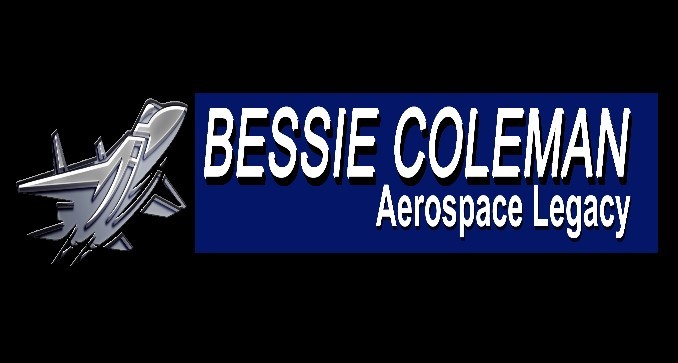 Bessie Coleman, or Queen Bess as she was known, was a pioneer of her time. On June 15, 1926, Bessie Coleman forever cemented her place in the aviation community as one of The Firsts. She was the first American Female to earn an International Pilots License, and she was the first minority American Female to earn the International Pilots License.
Bessie Coleman became interested in flying after hearing her brothers who came home from serving in World War I talk about their time in France. Her brother John teased her about how French women were allowed to fly planes and she was not. This teasing made Bessie want to be a pilot. However, as a minority woman in the United States of America, her mother was African American and her father was of Native American and African American decent. Specifically, he was of the Cherokee tribe. Not only was Bessie Coleman's ancestry comprised of two groups of very proud races, her ancestry would make her desire to become an aviator difficult to accomplish as she could not find a flight school to teach her.
Queen Bess was born in Atlanta, Texas in 1892. She was educated at Langston University in Langston, Oklahoma and eventually moved to Chicago, Illinois where she began to explore learning to fly. However, being a minority in the United States, Ms. Coleman found that no one in this country would teach her how to fly. She met John Abbott, the publisher of a newspaper in Chicago, who encouraged her to go to France to learn to fly.
Ms. Coleman learned French and moved to Paris, France where she was accepted into the Coudron Brother's School of Aviation in Le Crotoy, France. She obtained an international pilot's license from the Federation Aeronautique Internationale on June 15, 1921 becoming the world's first African/Native American licensed aviator.
Ms. Coleman returned to the United States with the dream of opening a flight school that would be open to anyone who wanted to fly. In order to raise money for a flight school, Queen Bess began performing barnstorming exhibitions at airshows around the country. Her exhibitions allowed her to save enough money to purchase her own airplane. A Jenny JN-4 which is an open-cockpit airplane.
Unfortunately, her dream would not be realized. In 1926 Queen Bess and her co-pilot were killed when she was overflying and surveying Paxon field in Jacksonville, Florida, prior to an exhibition flight. Her open-cockpit airplane malfunctioned flipping upside down. She fell out of the plane to her death. Her co-pilot was unable to gain control of the airplane and was killed when it crashed. Today, the Paxon airfield is home to Paxon High School which pays tribute to Bessie Coleman by affixing a plaque of Bessie Coleman on the wall of the school by the front entrance.
The Bessie Coleman Aerospace Legacy (BCAL) was founded in 1995 by a group of female aviators and was originally branded as the Bessie Coleman Foundation. It was rebranded as the BCAL about 2007. The Bessie Coleman Aerospace Legacy continues Queen Bess's legacy by encouraging minority participation in the aviation field.
The BCAL target group is minority females. We provide workshops, small flying scholarships and mentoring to those who may be thinking about aviation as a career and an essay contest at the high school that now sits on what used to be Paxon field. Our membership is comprised of commercial pilots, flight attendants, air traffic controllers, general aviation pilots, Aviation university professors. Our website is www.bcal.org.
Addendum: American Airlines flight to honor Bessie Coleman
For the 100-year legacy, American Airlines honored Bessie Coleman by hosting, Gigi Coleman, great niece of Bessie, on a flight from Dallas-Fort Worth to Phoenix. From the maintenance technicians, cargo team, flight attendants, and pilot, the crew consisted of 36 Black women. Less than 1% in the commercial airline industry are Black women.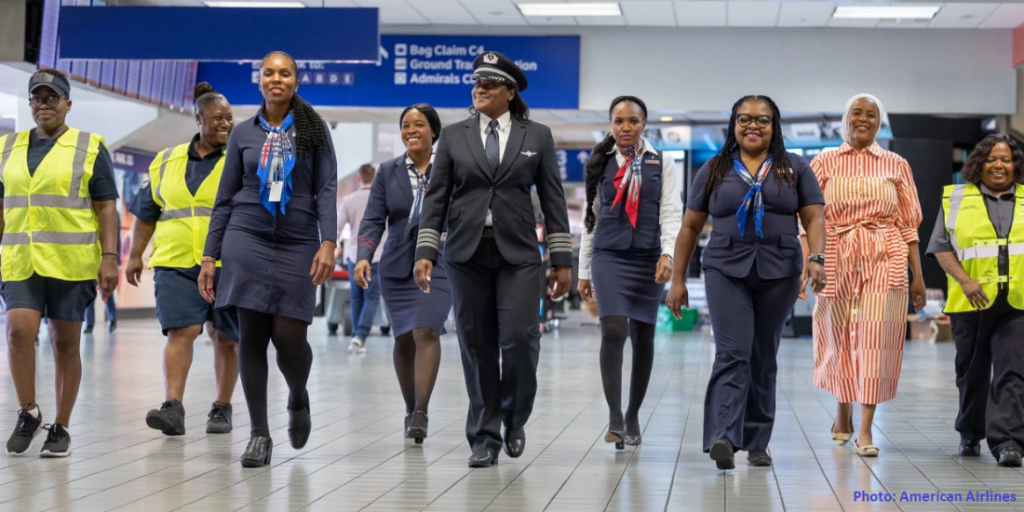 To learn more about Bessie, read the Smithsonian National Air & Space Museum article, "Celebrating the Centennial of Bessie Coleman as the First License African American Woman Pilot."
---
Native Women Aerospace Pioneers
---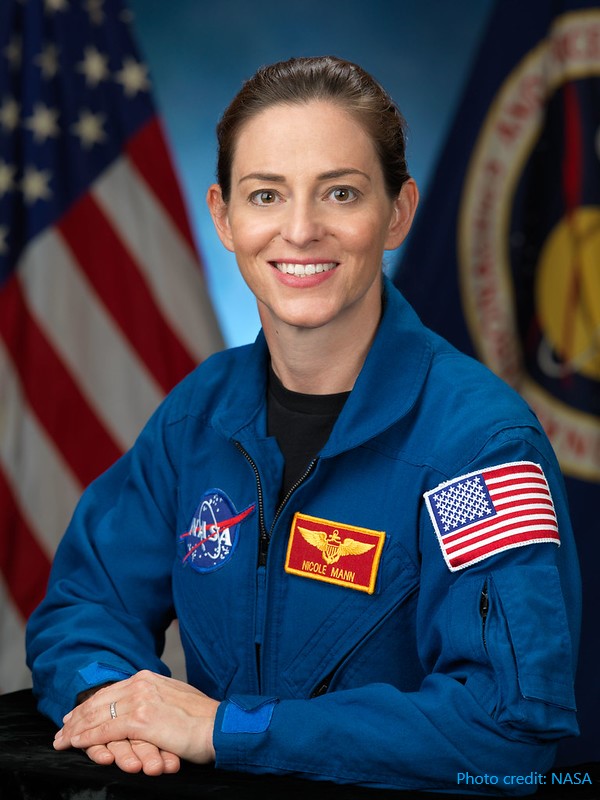 On October 5, Nicole Aunapu Mann (Wailacki of the Round Valley Indian Tribes), U.S. Marine Corps colonel, became the first Native American woman to go to space with the launch of a SpaceX Falcon 9 rocket from the Kennedy Space Center in Cape Canaveral, Florida. It took the international crew of four 29 hours to reach the International Space Station.
Nicole is the first woman to serve as mission commander of a SpaceX Dragon and is responsible for "all phases of light, from launch to re-entry" (NASA). Mann will also be the flight engineer for Expedition 68 which is focused on research experiments in biology, Earth science, human research, physical sciences, and technology development, as well as 3D-printing human tissue and spacewalks.
Mann started astronaut training with NASA in 2013. Her intensive training as an astronaut candidate included instruction in International Space Station systems, spacewalks, Russian language training, robotics, physiological training, as well as flight, water, and wilderness survival training.
Nicole is an experienced naval aviator. She has flown 47 combat missions in Iraq and Afghanistan and has more than 2,500 flight hours in 25 different types of aircraft. She has a master's degree from Stanford University in engineering with a specialization in fluid mechanics.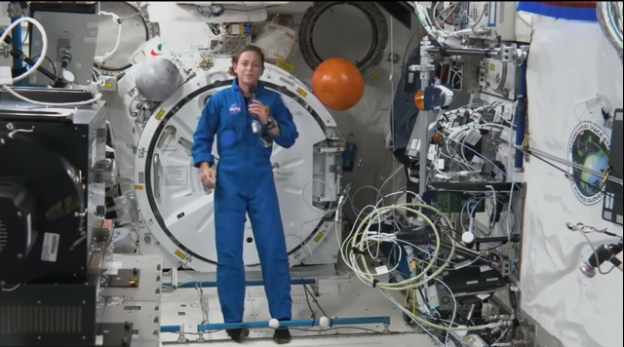 Mary Golda Ross (Cherokee Nation) is the first known Native American woman engineer. After completing a master's degree, Mary joined the Lockheed Aircraft Corporation in 1942. She was the only woman and American Indian of 40 engineers in Lockheed's Advanced Development Programs, pseudonym Skunk Works. She helped designed the P-38 fighter airplane. Much of her research and writing at the Skunk Works remains classified. (American Indian magazine)
Ross researched and evaluated the feasibility and performance of ballistic missiles and other defense systems. She helped develop the Agena spacecraft for the Gemini and Apollo missions, which included preliminary design concepts for interplanetary space travel, manned and unmanned earth-orbiting flights, and studies of orbiting satellites. Mary also helped write NASA's Planetary Flight Handbook, which is the agency's comprehensive guide to space travel.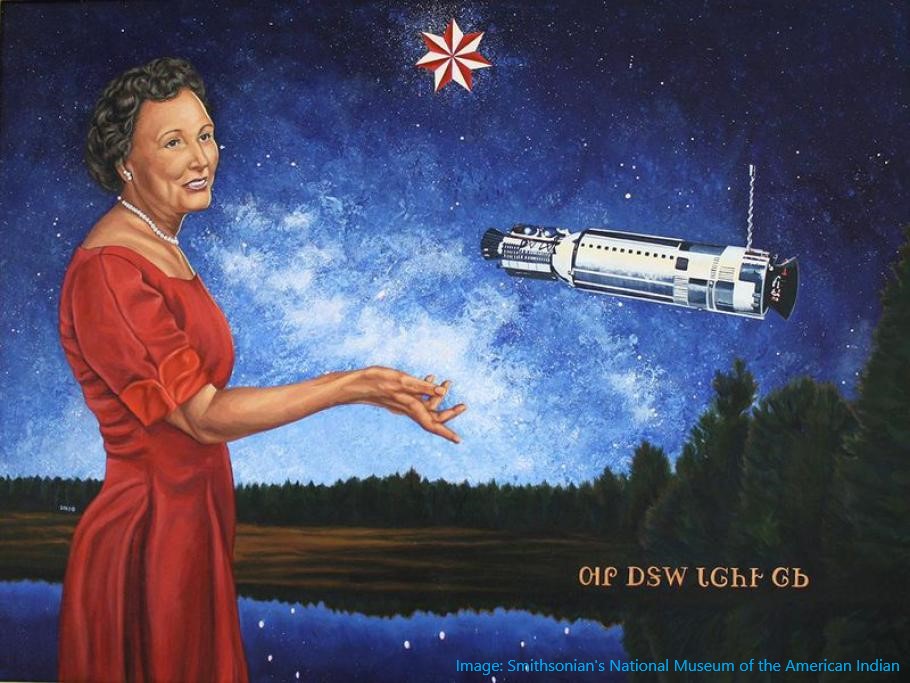 2019 Native American $1 Coin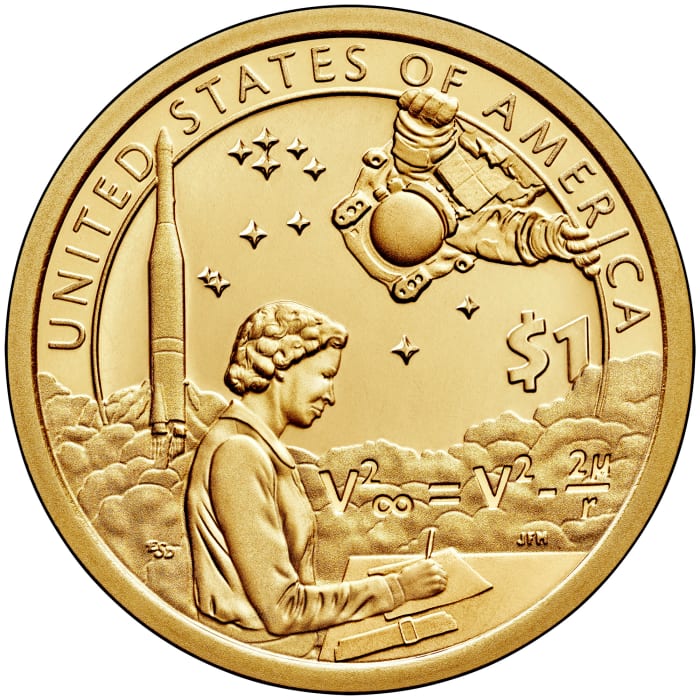 On the reverse side of the coin Ms. Ross is shown writing calculations. In the clouds is the equation V2∞ = V2 – 2μ/r which was used to help determine the velocity needed to leave Earth to travel to distant planets. It is representative of Ross's contribution to the U.S. space program and her mathematics skill. Behind her, the Atlas Agena rocket launches into space. The stars represent outer space. An astronaut – representative of John Herrington (Chickasaw Nation) and Jerry C. Elliot High Eagle (Osage/Cherokee) – spacewalks above her.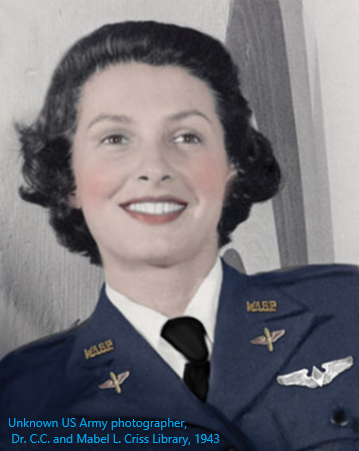 Born in 1917 in Kansas, Ola Mildred Rexroat (Oglala Lakota), served as a Women's Airforce Service Pilot (WASP). Over 25,000 women applied to train for as a WASP; Ola was one of 1,879 women accepted into the program and one of 1,074 to complete training at Avenger Field in Sweetwater, Texas.
Rexroat served at Eagle Pass Army Airfield in Texas. Some of her duties included flying military officers to various locations, transporting cargo, and towing targets for both air-to-air and ground-to-air gunnery practice and "quite a bit of flying." (Transportation History)
Her service as a pilot ended when the WASPs disbanded in 1944. Rexroat joined the Air Force. She was an air traffic controller until her retirement from the Federal Aviation Administration, which included ten years at Kirkland Air Force Base in Albuquerque, New Mexico. Alongside her fellow WASPs, she received a Congressional Gold Medal in 2009 for her service. In 2017, shortly after her death, Ellsworth Air Force Base in Rapid City, South Dakota, renamed its airfield operations building in her honor.
---
References
Calvario, L. (2022, August 22). All-Black female crew operates American Airlines flight to honor Bessie Coleman. Today. https://www.today.com/news/news/-black-female-crew-operate-american-airlines-flight-honor-bessie-colem-rcna44335?utm_source=facebook&utm_medium=news_tab&fbclid=IwAR2xmziDA3xcGm1Lxg-6KHzxLCiGw5evE24Qev66rNMT5tletveFdZNiA4w
Kuta, S. (2022, October 6). Nicole Mann Becomes the First Native American Woman in Space. Smithsonian Magazine. https://www.smithsonianmag.com/smart-news/nicole-mann-becomes-the-first-native-american-woman-in-space-180980906/
Margolis, E. & Montiel, A. (2022, February 11). Mary Golda Ross: Aerospace engineer, educator, and advocate. Smithsonian National Air and Space Museum. https://airandspace.si.edu/stories/editorial/mary-g-ross-aerospace-engineer
National Aeronautics and Space Administration. (n.d.). International Space Station, Meet the Crew, Expedition 68 Mission Summary. https://www.nasa.gov/mission_pages/station/expeditions/expedition68/index.html
National Aeronautics and Space Administration. (2022, October). Nicole Aunapu Mann (Col, U.S. Marine Corps) NASA Astronaut biography. https://www.nasa.gov/astronauts/biographies/nicole-a-mann/biography
Transportation History. (n.d.). National Native American heritage month: Ola Mildred Rexroat, pilot. https://transportationhistory.org/2020/11/16/national-native-american-heritage-month-ola-mildred-rexroat-pilot/
United States Mint. (n.d.). Native American $1 Coin Currency Set 2019. https://catalog.usmint.gov/native-american-1-coin-currency-set-2019-19NR.html#:~:text=The%202019%20Native%20American%20%241%20Coin,depicted%20on%20reverse%20of%20the%20coin.&text=The%202019%20Native%20American,reverse%20of%20the%20coin.&text=Native%20American%20%241%20Coin,depicted%20on%20reverse%20of
Viola, H. (2018, Winter). Mary Golda Ross: She reached for the stars. American Indian Magazine, 16 (4). https://www.americanindianmagazine.org/story/mary-golda-ross-she-reached-stars
Wong, C. (n.d.). America250: Army Air Forces Veteran Ola Mildred Rexroat. U.S. Department of Veterans Affairs. https://news.va.gov/96226/america250-ola-mildred-rexroat/
Yang, M. and agency. (2022, October 5). Nicole Mann becomes first Native American woman in space on Crew-5 mission. The Guardian. https://www.theguardian.com/science/2022/oct/05/nicole-mann-nasa-spacex-native-american-woman-crew-5-mission
*The term Indigenous is used broadly to include those labeled Native American, American Indian, Alaska Native, Hawaiian, First Nations, Aboriginal, and others such as the Sami (Finland) and Ainu (Japan). Native American and American Indian are used interchangeably in this blog.
---
About the Author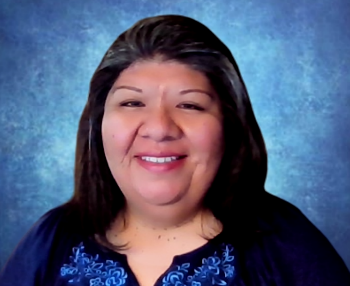 Jonna C. Paden, Librarian and Archivist, is a tribally enrolled member of Acoma Pueblo. Part of the Circle of Learning cohort, she holds a Masters in Library and Information Science from San José State University where she focused on the career pathway of Archives and Records Management. She is also the Archivist for the New Mexico Library Association (NMLA) and current Chair (2020-2022) for the New Mexico Library Association (NMLA) Native American Libraries – Special Interest Group (NALSIG).