Cultural Dance Program

Since time immemorial, Pueblo communities have celebrated seasonal cycles through prayer, song, and dance. These dances connect us to our ancestors, community, and traditions while honoring gifts from our Creator. They ensure that life continues, and that connections to the past and future are reinforced.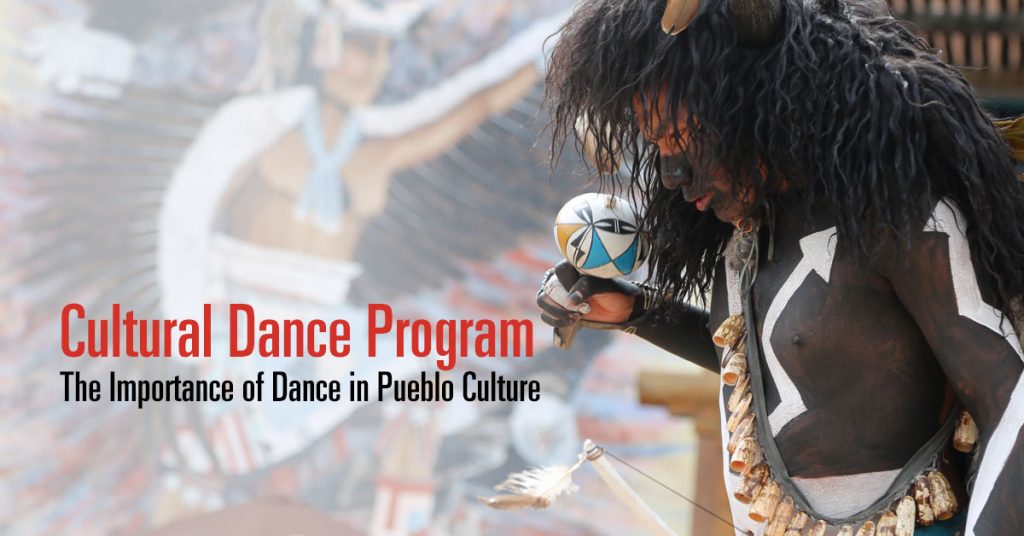 The Indian Pueblo Cultural Center is the only place in North America to offer Native American dances every week year-round, showcasing dance groups from the 19 Pueblos of New Mexico, as well as Plains Style, Navajo, Apache, and Hopi dancers.
Pueblo dances are held on feast days and special ceremonial days. Pueblo dance areas are known as plazas, and are built as central spaces between housing structures. These plazas are left uncovered so Pueblo dancers retain the connection with nature necessary for Pueblo spirituality. Our dance circle is outside in our large, mural-lined courtyard for the same reason. Many Pueblo dances are never seen outside the individual pueblos. What visitors see at IPCC are social dances that are meant to be shared with the public, and several of our dance groups have a Round Dance, inviting visitors to join in the celebration.
Watch a cultural dance 360º video below. Click and drag to see different angles!
See more videos in our Dance Video Playlist on Facebook