Children's Authors and Illustrators
February 1, 2021
This month the IPCC chose to celebrate "love and compassion." Love, as we know, occurs in many forms – for another person, being, or entity. Love for someone or something can be deep affection and attachment, inspire great interest and pleasure, or care for and assistance with another's well-being. Compassion is the "sympathetic consciousness of others' distress with a desire to alleviate it." (Merriam-Webster) Two principles of compassion – kindness and consideration, which are elements of love – help us connect to and care for others.
With this "love" theme in mind, IPCC shares a host of books, authors and illustrators as well as entertainers that we love and that inspire us, as well as noteworthy dates this month relevant to Indigenous people and history.
Book Awards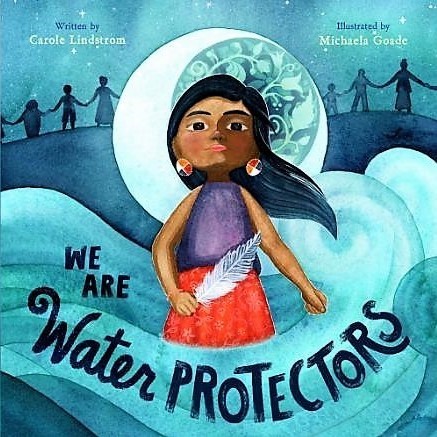 The Caldecott Medal is named in honor of Randolph Caldecott, a 19th century English illustrator. The medal is awarded annually by the Association for Library Service to Children (ALSC) to the artist of the most distinguished American picture book for children.
This year, the award went to MICHAELA GOADE (Tlingit/Haida) for "We Are Water Protectors," written by CAROLE LINDSTROM (Anishinaabe/Métis) in response to the construction of the Dakota Access Pipeline through the homelands of the Standing Rock Sioux Tribe.
The book's illustrations were painted using watercolor. Goade researched to find the best way to present the topic and representation of Indigenous people.
"We need representation for our own communities, but we also need non-Native people to see these books, value these books and lift these books up," Goade said. "Not just in November for Native American Heritage Month, but all year." (Indian Country Today)
Listen to Carole read and talk about her book:
Native Voices: Author & Illustrator Interview: Carole Lindstrom & Michaela Goade. Carole talks about what inspires her to write for young readers, the road from writing and publishing to finding an agent, her inspiration for writing "We Are Water Protectors," and advice for beginning writers. Michaela talks about her art, illustrating the book, and gives advice for beginning children's illustrators.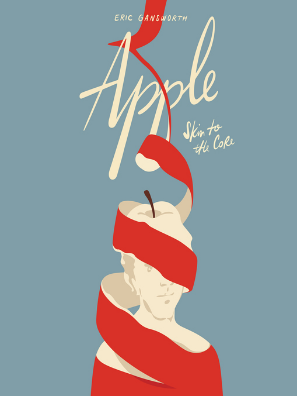 Apple (Skin to the Core), a memoir by ERIC GANSWORTH (Onondaga), was one of four named as a Printz Honor Book. The Michael L. Printz Award, named for a Kansas school librarian active in the Young Adult (YA) Library Services Association, is given to books that exemplify library excellence in young adult literature.
Gansworth uses poetry, prose, photographs, and original artwork as he explores identity and the Indigenous history of North America. He does so in a general sense, and as it relates to his family and his personal history.
Children's Authors & Illustrators
February 1-7: Children's Authors and Illustrators Week. Illustrations tell a story that words cannot show. They help keep the attention of young readers and help encourage an appreciation for art. Images inspire interaction and provide a visual of a character.

Native American Authors and Illustrators in Children's and Young Adult Books: A bibliography of books published between 1995 and 2020.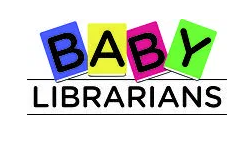 #IndigenousReads by Indigenous Writers: A Children's Reading List.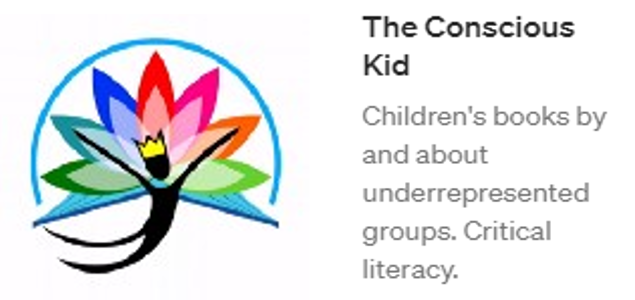 This list of 14 recommended children's books by Indigenous writers and illustrators was curated by The Conscious Kid Library and American Indians in Children's Literature, in partnership with Brooklyn Children's Museum. These books are for ages 0-10, many centered around love.

Women Who Draw is an open directory of female* professional illustrators, artists, and cartoonists. It was created by two women artists in an effort to increase the visibility of female illustrators, emphasizing female illustrators of color, LBTQ+, and other minority groups of female illustrators.
National Sámi Day
February 6 is Sámi National Day to recognize the Saami (for the people), the Indigenous people of northern Scandinavian and Russia. Their land, the Sápmi (for the land), is divided across Norway, Sweden, Finland, and Russia. The first Sámi congress was held February 6 in Trondheim, Norway, in 1917.
Like Native Americans in the United States, the Sámi have suffered land loss, relocation, assimilation, loss of religious freedom, and destruction of traditional culture. The Sámi were forced to give up land to farmers and industries like forestry and mining. The 1928 Reindeer Herding Law limited who could be identified as Sámi. Today, the reindeer trade suffers from challenges such as grazing and landowner logging rights and loss of land.
"When I went to school, we read one sentence (in our school books): 'Samis are an indigenous people living in four countries.' That was it! And I believe that hasn't changed. We do learn about Native Americans, but our history is very similar to theirs." Interview with Amanda Kernell on Radio Sweden.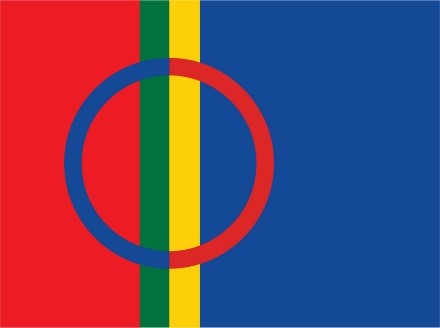 Sámi Flag
Red, green, yellow, and blue are colors of gákti, traditional Sámi clothing. The red represents fire, green for nature, yellow for the sun, and blue for water. The blue half circle symbolizes the moon and the red half circle symbolizes the sun.
A poem by Anders Fjellner (1795-1876), "The Courtship of the Sun in the Land of the Jettene," inspired Astrid Båhl to create this flag.
Sami Blood
During the 1930s in Sweden, indigenous Sami children were systematically removed from their parents (a practice common in Scandinavia over the nineteenth and twentieth century). Reindeer-herding teenager Elle-Marja (Lene Cecilia Sparrok, Southern Sámi) is one of these children, sent to a boarding school where indigenous students are taught Swedish language and customs, and made 'acceptable' to white society. During her stay, Elle-Marja is torn between assimilating and her burgeoning sense of self. (Madmen Films) Released in 2016, "Sami Blood" is directed by Amanda Kernell (Sámi/Swedish).

Teaching Resources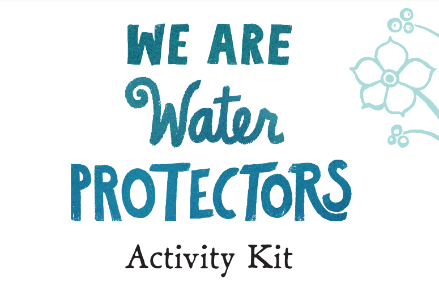 We Are Water Protectors Activity Kit prepared by Jessica Ellison, a teacher educator at the Minnesota Historical Society. This kit has activities to learn about ways to make an impact in your community and to protect the Earth and water. Discussion questions and topics, Tips and Tricks for Community Engagement, Earth Steward and Water Protector Pledge.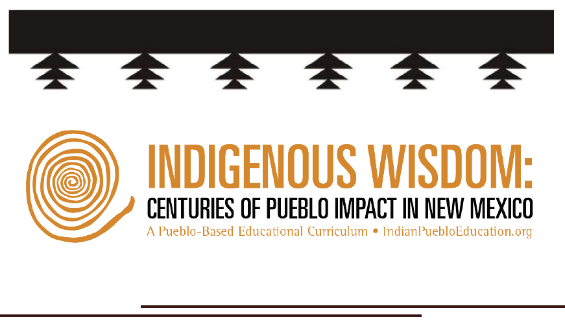 Indigenous Wisdom Curriculum The purpose of the Pueblo-based curriculum is to strengthen the identity of Native American children in New Mexico by developing a K-12 curriculum for educators. At the center of the curriculum are concepts and core values that have operated as vehicles for resistance, emancipation and transformation for Pueblo people.
Under Grades 9-12, a lesson titled, "What is Wellness." focuses on emotional, physical, intellectual, and community health and wellness. Being healthy through a Pueblo lens is: helping your community, participating in cultural events, living in balance with the community, and being active within your family.
Fun Stuff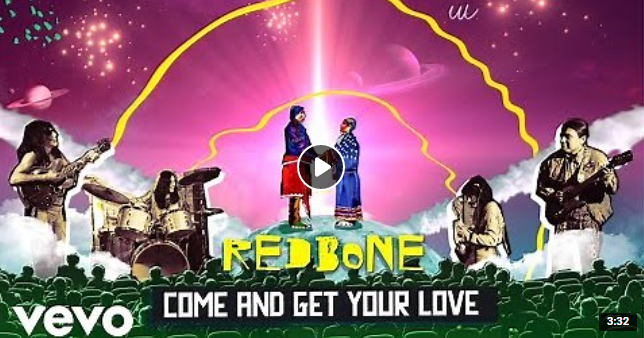 The music video chronicles the experiences of a spiritual traveler who leaves home to explore a new world and offers a look into the living and changing culture of Native American in the 21st century, included are archival and contemporary images of Native Americans, some wearing face masks and acknowledging racial and social justice issues.  it features the artwork of BRENT LEARNED (Cheyenne-Arapaho).
Original Redbone band (1969): Patrick and Candido "Lolly" Vasquez-Vegas (Yaqui, Shoshone, and Mexican) and Peter DePoe (Cheyenne/Turtle Mountain Chippewa/Siletz), and Robert Anthony Avila (Yaqui/Mexican-American), the first commercially successful Native American rock group. Redbone was the first Native band to achieve a Top 5 single on the Billboard Hot 100.
References
Abourezk, K. (2021, January 27) Native women win major award for 'Water Protectors' book. Indianz.com. https://www.indianz.com/News/2021/01/27/native-women-win-major-award-for-water-protectors-book/
Amelia Book Company. (n.d.) Why are children's books illustrations important for young readers. https://ameliabookcompany.com/childrens-books-illustrations/#:~:text=%20Why%20Are%20Children%E2%80%99s%20Books%20Illustrations%20Important%20for,help%20kids%20learn%20something%20by%20participating.%0APicture…%20More%20
Angeleti, G. (2020, August 5) Native American artist Brent Learned collaborates on first official music video for Redbone's 1970s pop-rock hit. The Art Newspaper. Native American artist Brent Learned collaborates on first official music video for Redbone's 1970s pop-rock hit | The Art Newspaper
Beneath the Northern Lights. (2019, January 29) The Sami flag ' Sami are the children of the sun." THE SAMI FLAG – "SAMI ARE THE CHILDREN OF THE SUN" – (beneathnorthernlights.com)
Chavez, A. (2021, January 25) The first Indigenous Caldecott Medal winner. Indian Country Today. https://indiancountrytoday.com/news/the-first-indigenous-caldecott-medal-winner-MRB94wzxuUeVZ3EHKdzP1g?fbclid=IwAR1OTtXQDmyjy7qnJTT3I64Fl7LlBPMK0aKfSKTSASTAU9s6BxgeAveddD8
Crystal. (2020, September 11) Review: Apple: Skin to the core. Rich in Color. http://richincolor.com/2020/09/review-apple-skin-to-the-core/
Goldmine Staff. (2020, August 3) Redbone release first-ever official music video for hit "Come and Get Your Love." Redbone release first-ever official music video for hit "Come and Get Your Love" – Goldmine Magazine: Record Collector & Music Memorabilia
Merriam-Webster. (n.d.) Compassion. In Merriam-Webster.com dictionary. Retrieved February 2, 2021, from https://www.merriam-webster.com/dictionary/compassion
Politics and Prose. (2020, March 31) Carole Lindstrom, "We are water protectors." [Video]. Youtube. https://www.youtube.com/watch?v=2YHaRmj9wLU
Radio Sweden. (2017, January 31) Sami Blood: A coming-of-age tale set in Sweden's dark part. https://sverigesradio.se/artikel/6619410
Rogers, K. (2020, May) Native voices: Author & illustrator interview: Carole Lindstrom & Michaela Goade. Cynthia Leitich Smith. https://cynthialeitichsmith.com/2020/05/native-voices-author-illustrator-interview-carole-lindstrom-michaela-goade/
*The term Indigenous is used broadly to include those labeled Native American, American Indian, Alaska Native, Hawaiian, First Nations, Aboriginal, and others such as the Sami (Finland) and Ainu (Japan). Native American and American Indian are used interchangeably in this blog.
About the Author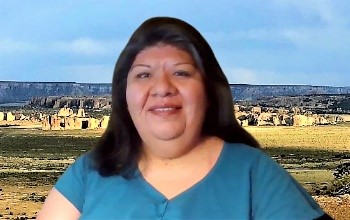 Jonna C. Paden, Librarian and Archivist, is a tribally enrolled member of Acoma Pueblo. As part of the Circle of Learning cohort, she holds a Masters in Library and Information Science from San José State University where she focused on the career pathway of Archives and Records Management. She is also the archivist for the New Mexico Library Association (NMLA) and previous (2020) and current Chair for the New Mexico Library Association (NMLA) Native American Libraries – Special Interest Group (NALSIG).