Veterans Day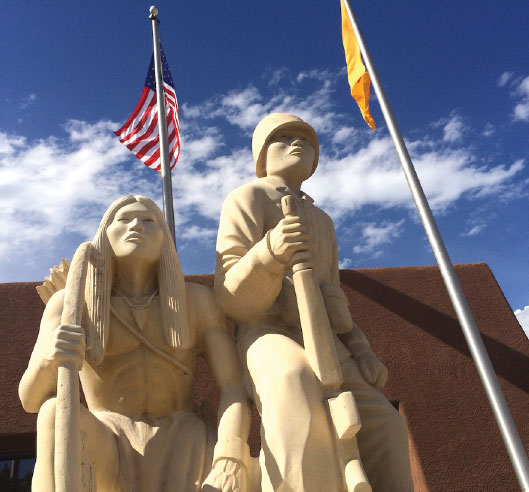 Join us on Veterans Day, November 11, 2021. See event details.
During this federally recognized holiday, the Indian Pueblo Cultural Center brings together a celebration of all warriors who have served and currently serve in the armed forces. The Pueblo people have a long history of wartime efforts driven by a need to maintain our ways of life. The first of these efforts was the Pueblo Revolt which ensured our right to existence. Continuing in traditions driven by service, duty, and commitment to our homelands, Pueblo Warriors continue to make sacrifices for their communities. We offer gratitude to all who served or are serving in this annual event.
Each year join us as we highlight our Pueblo Veterans through the posting of colors, dance performances, and special artists vendors in our courtyard. Check out our Events Calendar in November for more details. To learn more about Indigneous Warriors watch the video bellow presented by Jon Ghahate (Laguna/Zuni) who served in the Navy, Marines, and New Mexico Army National Guard…
Presentation
Presentation on Native American Veterans and their Record of Military Service by Jon Ghahate (Pueblos of Laguna and Zuni) IPCC Cultural Educator.
"I promised the Great Spirit, get me out of this and if I do, I will go back to St. Catherine's Indian School and help the kids there." – Manuel "Bob" Chavez (Cochiti)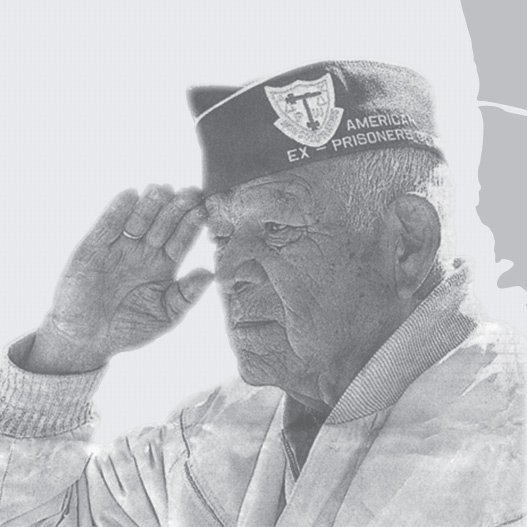 As a Veteran of the New Mexico National Guard 200th Coast Artillery Regiment, Manuel "Bob" Chavez was one of the few who survived the Bataan Death March. Once he returned home, he dedicated his life to his family, community, and the youth of his alma mater – St. Katherine's Indian School. For over 50 years, he volunteered at the Indian School and fostered the creativity and leadership of many children passing through his self-built classroom.
We honor his life and service in the continuation of our Bob Chavez Scholarship for the Arts. Students seeking higher education in the field or the visual arts are encouraged to apply. Learn more about applying for this scholarship here. Individuals wishing to continue this legacy are invited to donate to this fund here.
Former Students Remember Bob Chavez
Dominique Arquero (Cochiti)
Patricia Sandoval (Laguna)