The Pante Project
The Indian Pueblo Cultural Center is reimagining Pueblo Harvest Restaurant as the Indian Pueblo Kitchen, an innovative teaching kitchen and restaurant centered around Indigenous cuisine education and exploration. Under the inspired leadership of Executive Chef Ray Naranjo (Santa Clara, Odawa), the Indian Pueblo Kitchen will offer guests and students an unforgettable Indigenous food experience. The opening date is contingent on public health mandates for museums and restaurants, but IPCC leadership is hoping for spring of 2021.
In anticipation of our restaurant's opening, the Indian Pueblo Kitchen is introducing a new concept by Executive Chef Ray Naranjo called the Pante Project!
See the April 17th menu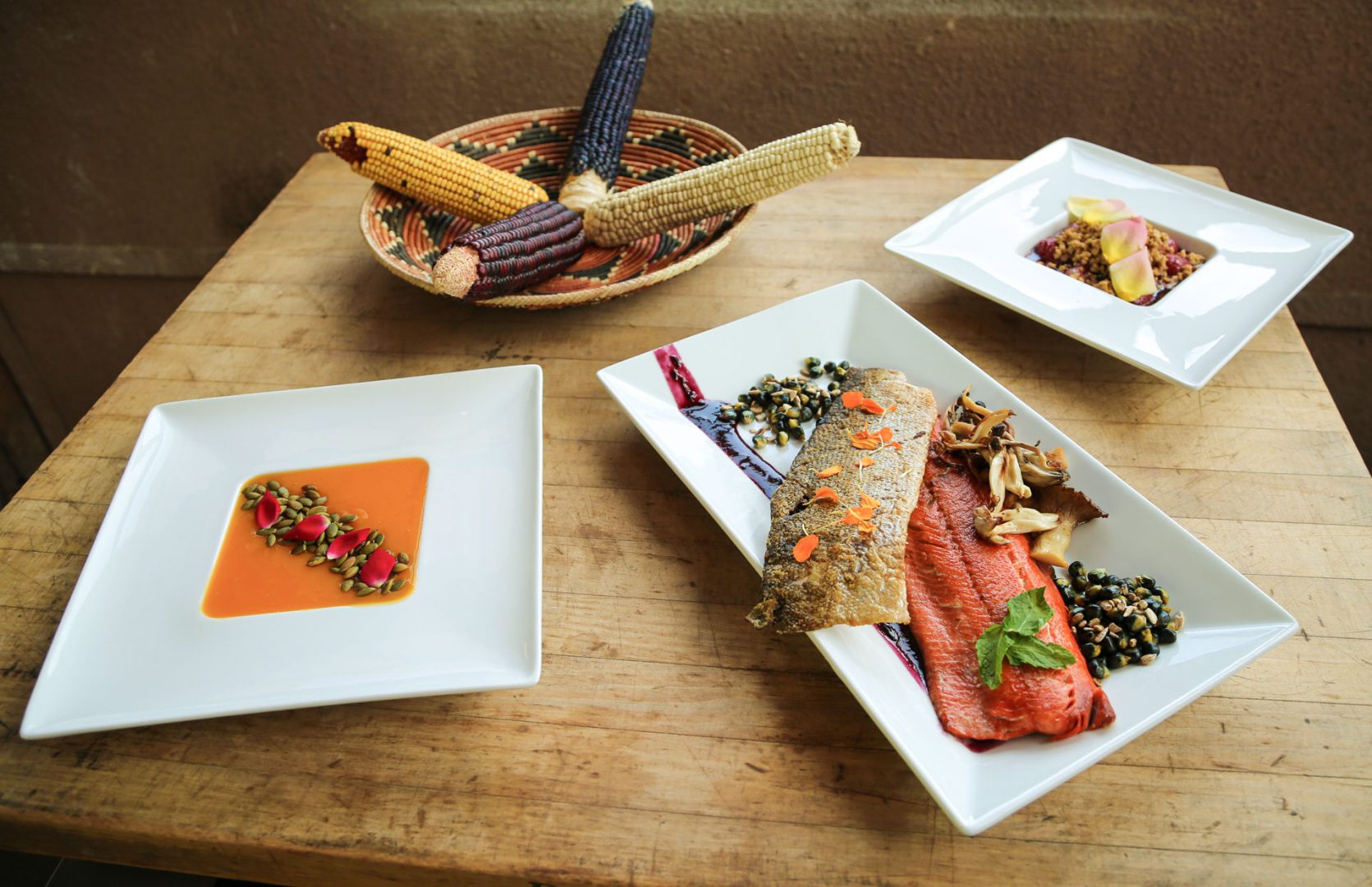 Enjoy a pre-prepared dinner by Chef Ray Naranjo.
Reserve online.  (Use the form below) We are limited to 200 total meals. We will call you back to verify and take payment.
Pick up contact-free on Sat., March 20th from 3-4:00PM.
Order deadline is 5pm April 9th.
Locations:

IPCC:  2401 12th Street NW, 87104 (Use the 12th St. entrance in front of Four Winds Convenience Store, directly across the street from Starbucks. Then, go through the parking lot, around the center to access the north parking lot. The meal pick-up location will be outside the restaurant.) Get Directions
Cisneros Design Inc:  2904 Rodeo Park Dr E STE 200 Santa Fe, NM 87505 Get Directions


Watch Video of Chef Ray preparing dinner and sharing interesting information about the meal.
Eat and enjoy!
Price:
Watch the March Pante Project Video:
See more past Pante Project videos here.
The Pante Project Part 5 (April 17th)
Remember, there's a $5 discount for IPCC Members (Not a member? Sign up or renew today!)
A portion of the proceeds from each meal will benefit IPCC's Pueblo Relief Fund.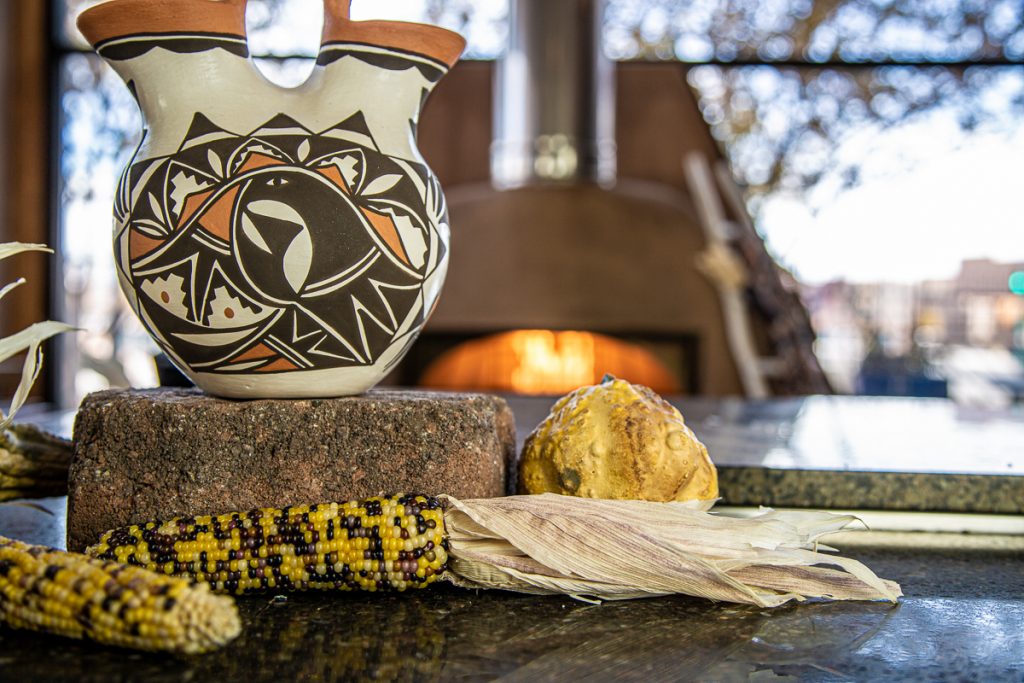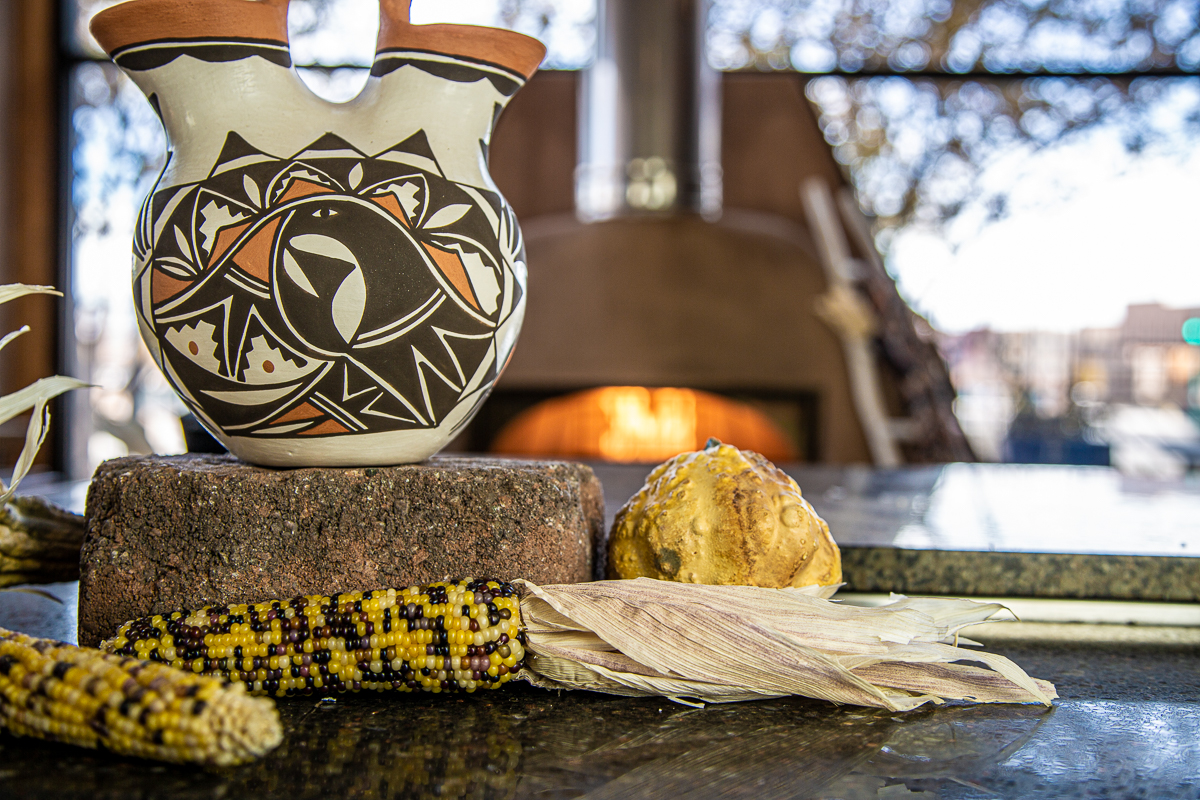 The Pante Project Part 4 (April 17th) MENU
Contemporary Indigenous Gastronomy of North America from an ancestral Tewa perspective and its association of Directions and the colors that represent them
Series Two Direction: The Heavens
Starter:
Sunflower Seed Spinach Salad with Sun-Dried Tomato Dressing and Spicy Tortilla Strips
Entreé: The Migration of a Duck
Duck Breast Two Ways
One (Flavors of Southern Migration) Achiote Flower and Ancho Chile Roasted Duck Breast with Avocado Puree
Two (Flavors of the Northern Migration) Maple Sugar Lacquered Duck Puffed Wild Rice with Edible Spring Flowers
Dessert:
Chocolate & Dried Cranberry Bark
Part of the proceeds from your Pante Project meal will go to the Pueblo Relief Fund, which was created by the Indian Pueblo Cultural Center and All Pueblo Council of Governors in an effort to meet the most critical needs of the Pueblo Nations during the COVID-19 crisis. Now, those needs are once again increasing. Donations to the Pueblo Relief Fund will be used to address supply and service needs of the Pueblos in order to help slow the spread of the COVID-19 virus. Any additional contribution you can make is greatly appreciated. Visit PuebloReliefFund.org to donate today. Thank you.
See past Pante Project Videos

Pante Project March 2021 Indian Pueblo Kitchen
Contemporary Indigenous Valentine's Experience 2021
Pante Project January Indian Pueblo Kitchen
Pante Project December 2020