Stories by the Fireside: A Pueblo Tradition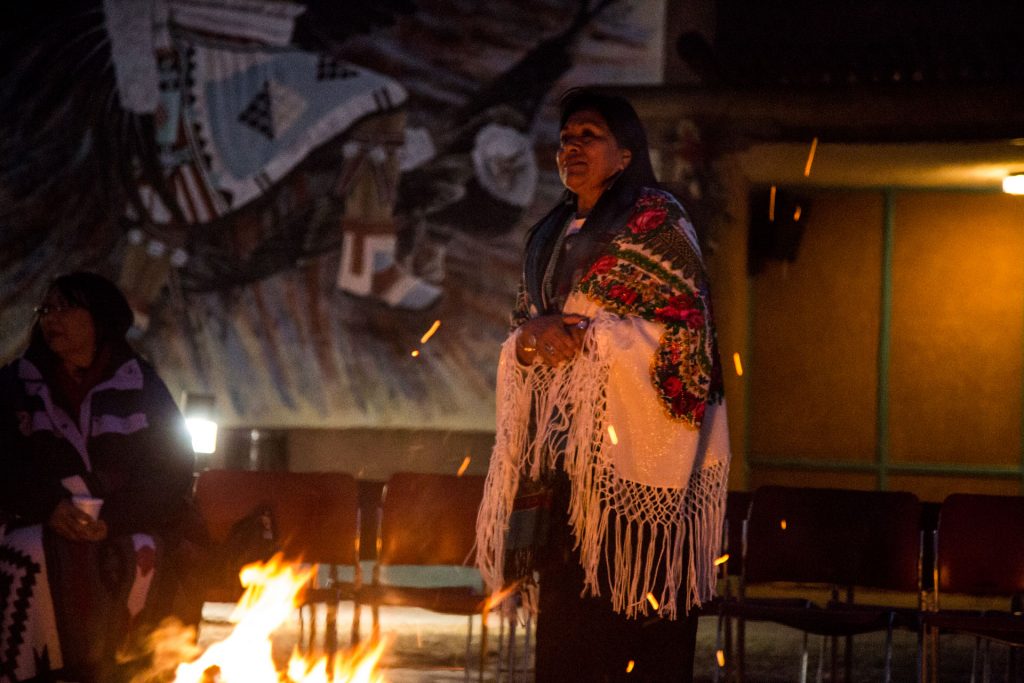 Each Saturday in December, experience the age-old tradition of storytelling by the fireside. This virtual event features storytelling, musical performances, dances, and more!
Each Saturday we will post new stories to this page (see below) and on social media: Facebook, Twitter, Instagram, Youtube Join us!
Please consider donating to support this free programming.
New videos will be added here each Saturday in December!

Stories by the Fireside 2021: Episode 3 Christmas
Stories by the Fireside: Zuni Songs, Winter Stories, Cane Stories, and more
Stories by the Fireside: Eagle Dance, Winter Solstice, Pueblo Santa, and more!
Stories by the Fireside: Coyote and the Three Bears, Crossing the Zuni River and Other Stories
Stories by the Fireside with Native Roots and Shkeme Garcia