Recommended Reading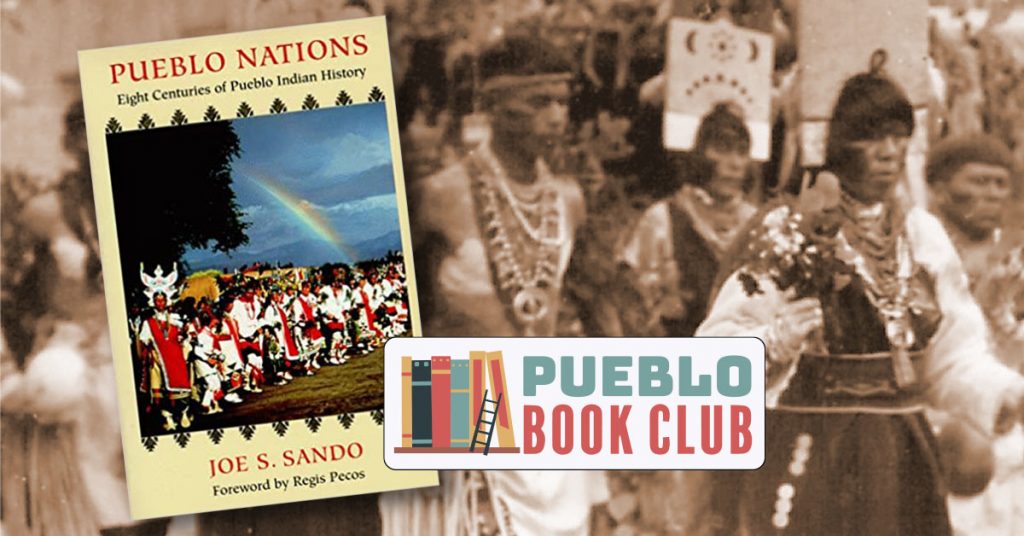 Pueblo Nations: Eight Centuries of Pueblo Indian History by Joe S. Sando is an important selection from our Pueblo Book Club. It is the story of a people who have retained traditions and beliefs since time immemorial, while adapting to the challenges of the modern world. Unlike most books on Native history and culture, this one is written by a Native author, educator, and elder of Jemez Pueblo.
Drawing on both traditional oral history and written records, Sando describes the origin and development of Pueblo civilizations, the Spanish conquest and occupation, the Pueblo Revolt of 1680, and the response of the pueblos to Mexican independence and conquest by the United States.
Sando presents several portraits of notable Pueblo leaders whose contributions have helped shape the history of their people. He looks at internal developments in Pueblo government, and presents a detailed account of the unremitting struggle to retain sovereignty, land, and water rights in the face of powerful outside pressures.
A well-known Pueblo educator, Sando was instrumental in many aspects of IPCC, and has a dedicated section in our permanent exhibit, We Are of This Place. The knowledge he shared in his books is a valuable part of his legacy, and the legacy of Pueblo scholarship. No Southwest or Native library is complete without Pueblo Nations. Get yours today.