Pueblo Children's Authors and Illustrators
This blog aspires to connect readers to Indigenous* resources, information, and fun stuff at the Indian Pueblo Cultural Center (IPCC) and online. Each month, new content will be shared on various themes.
February 4, 2023
In recognition of Children's Authors and Illustrators week (January 29-February 4), read on about Pueblo children's book authors and illustrators from the 1930s and 1940s to the present.
---
Early Pueblo Authors and Illustrators
---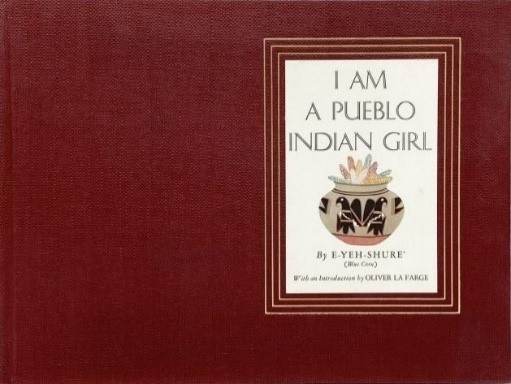 One of the earliest Native children's books, I Am A Pueblo Indian Girl (1939), was authored by Louise and published when she was thirteen years old. Through prose and poetry, Louise writes about her life, home, and customs.
Though the book's illustrators are not credited and some paintings are unsigned, the artwork is by Allan Houser(Chiricahua Apache), Gerald Nailor (Diné), and Quincy Tahoma (Diné).
Louise Abeita [E-Yeh-Shure, Blue Corn] (Isleta Pueblo; 1926-2014). 
This book is considered to be the first to document Pueblo life and art for non-Native readers.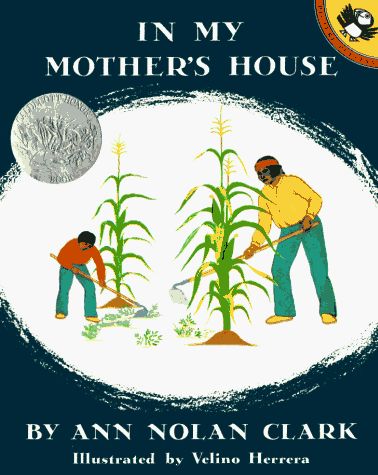 Velino Shije Herrera [Ma Pe Wi, Oriole] (Zia Pueblo; 1902-1973) 
In My Mother's House (1941) was a 1942 Ralph Caldecott Medal Honor Book. The Caldecott Medal is awarded annually by the Association for Library Service to Children, a division of the American Library Association, to the artist of the most distinguished American picture book for children. Velino has illustrated seven books and a series of education pamphlets published by the BIA for its summer program for teachers as well as Young Hunter of Picuris (1943).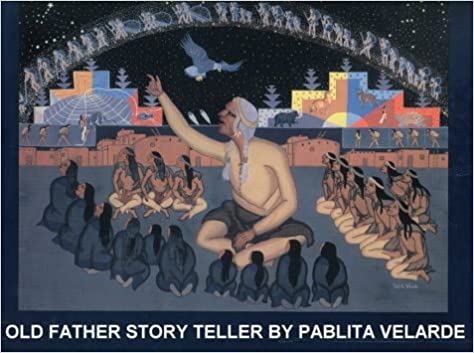 Pablita Velarde [Tse Tsan, Golden Dawn] (1918-2006; Santa Clara Pueblo)
Pablita retells six Tewa legends told by her grandfather and great-grandfather in Old Father Story Teller (1960). Her illustrations accompany the stories.
---
Indian Life Readers: Pueblo Series
---
Some of the first Pueblo illustrated books are a series of bilingual readers published by the United States Bureau of Indian Affairs and were printed at the Haskell Institute (Kan.), Chilocco Indian School (Okla.), or Phoenix Indian School (Ariz.) Written for third-grade level students in English and a Native language, the goal of the readers was to motivate Native students to read and speed up English proficiency.
Non-Native writers retold tribal folktales with translations into the Native language by Native linguists which included Hopi and a Pueblo, Navajo, and Sioux series. Native authors wrote about life in their tribal community and Native artists illustrated the books.
Because there were five different Pueblo languages (Keres, Tewa, Tiwa, Towa, and Zuni), the Indian Life Readers: Pueblo Series was bilingual in Spanish, as that had been a second language in the Pueblos since the seventeenth century.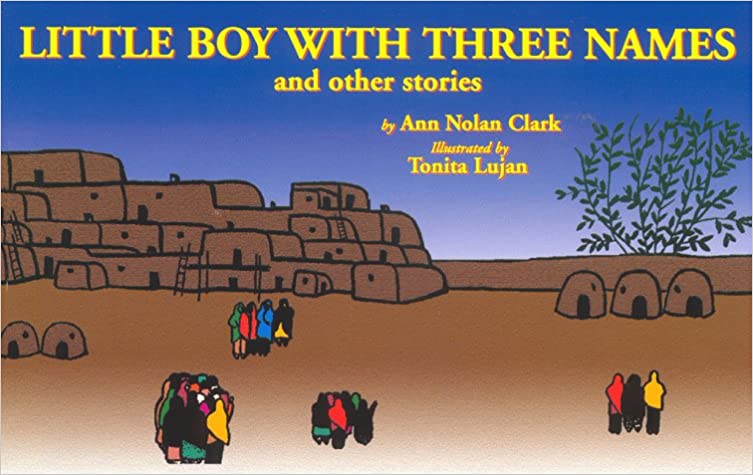 Tonita Lujan [Khup Khu] (Taos Pueblo; 1912-2015) Tonita illustrated Little Boy with Three Names (1940), the first book in the Indian Life Readers: Pueblo Series. Written in English with a Spanish version, it is a story of a Taos Pueblo boy understanding the complexity of his identity as evident by his three names in English, Taos, and Spanish.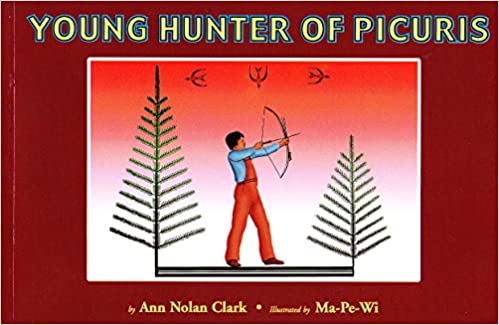 Velino Herrera illustrated Young Hunter of Picuris (1943), a story of a young boy who wants to became a deer hunter.
In contrast to his illustrations in his first book, these drawings are stylized, but realistic.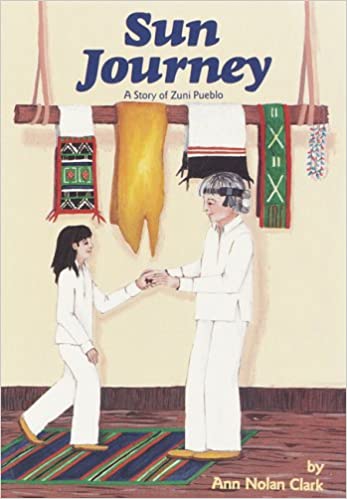 Percy Tsisete Sandy [Kai-Sa, Red Moon] (1918-1974; Zuni Pueblo)
A story about a young Zuni boy's return home from boarding school. From his grandfather, the boy learns about Zuni life through the seasons.
*Note: Cover images are newer book editions.
---
Contemporary Pueblo Writers
---
Emmett "Shkeme" Garcia (Tamaya/Santa Ana Pueblo and Walatowa/Jemez Pueblo)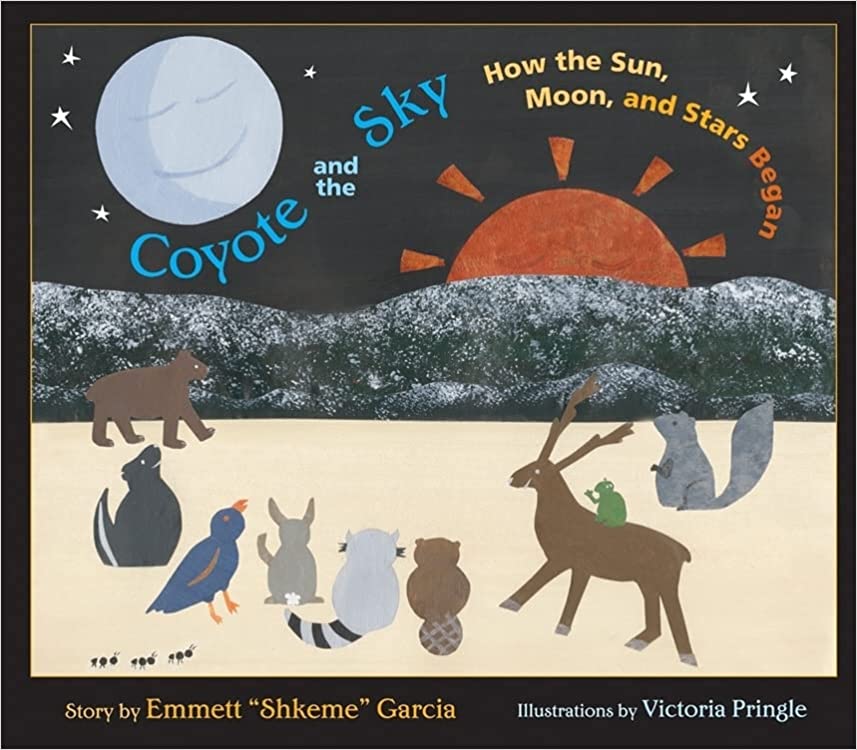 Coyote and the Sky: How the Sun, Moon, and Stars Began (2006) tells the Santa Ana Pueblo story of the beginning of the stars and constellations. It is also a tale of Coyote, the troublemaker, who doesn't obey instructions.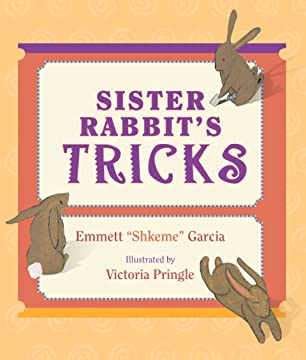 Inspired by the many rabbit tales from the New Mexico Pueblos, Sister Rabbit's Tricks (2013) tells of her naughty behavior to the other animals and the lesson she learned.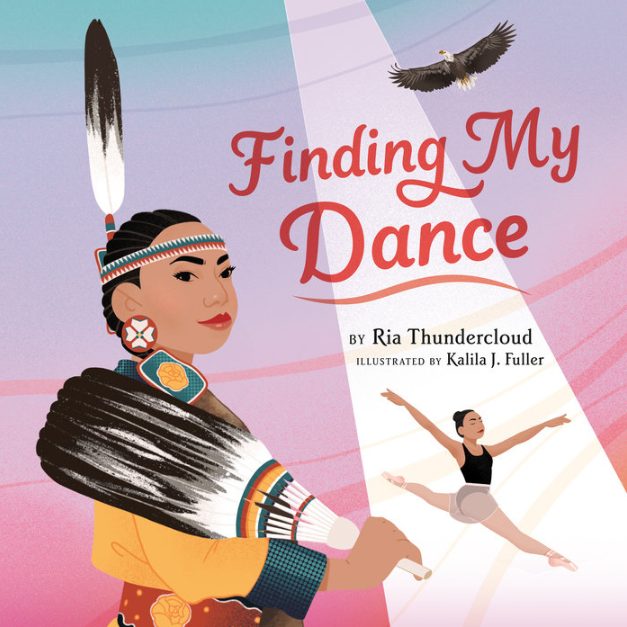 In Finding My Dance (2022), Ria Thundercloud (Ho-Chunk Nation and Sandia Pueblo) shares her journey as a Native dancer, a mom, and her connection to her heritage.
Ria's favorite children's books by Native authors and people of color.
---
References
Benes, R. C. (2004) Native American Picture Books of Change: The Art of Historic Children's Editions. Museum of New Mexico Press.
NEH on the Road. (2020) Indian Life Readers: Indian Stories for Boarding School Students Lesson Plan. Dennos Museum. Microsoft Word – Indian Life Readers lesson FINAL.docx (dennosmuseum.org)
---
About the Author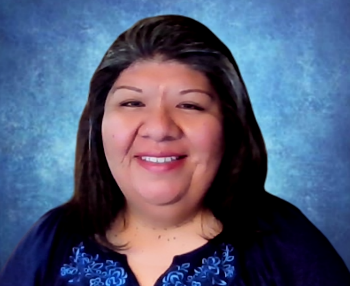 Jonna C. Paden, IPCC Librarian and Archivist, is a tribally enrolled member of Acoma Pueblo. As part of the Circle of Learning scholar cohort, she earned a Master of Library and Information Science from San José State University in Archives and Records Management. She completed a B.U.S. focused on English, Linguistics, and Native American Studies at the University of New Mexico.
Since 2020, Jonna has been the Chair of Native American Libraries, a Special Interest Group (SIG) of the New Mexico Library Association (NMLA). She is the current archivist for the NMLA and an active member of the NMLA Archives & Archivists SIG, American Indian Library Association, and the Society for Southwest Archivists as part of the Diversity & Outreach Committee.