NEW MEXICO'S NATIVE LIBRARIES
This blog aspires to connect readers to Indigenous* resources, information, and fun stuff at the Indian Pueblo Cultural Center (IPCC) and online. Each month, new content will be shared on various themes.
April 2, 2022
April 3rd through the 9th is National Library Week! The American Library Association (ALA) chose Emmy-nominated actress, comedian and Saturday Night Live cast member, Molly Shannon, (whose mother is a librarian) to be the Honorary Chair. Across the world, libraries connect people to more than just books and the Internet. In New Mexico, tribal libraries are a strong presence in their communities with 18 Pueblo and 2 Apache libraries, and one Navajo Chapter House – with a 19th Pueblo library coming soon!
The Indian Pueblo Cultural Center (IPCC) Library and Archives is a small Special Collections library. Materials are centered on Pueblo history, subjects, and peoples, but also span the range of Southwest tribal nations. There is also a small selection of books on Indigenous peoples from across North America and the globe.
The library receives many inquiries on specific Pueblos topics, as well as requests for photographs. In addition to content created by various staff at the IPCC, here are several places that hold Pueblo research resources in Albuquerque and Santa Fe. Please note policies and permissions for how to access collections.
---
Indian Pueblo Cultural Center
---
Offering an Indigenous perspective, the Counter-Narrative is a monthly lecture and panel discussion series on a variety of topics, including history, culture, and current events.
Recording and Research Guides are available at UNM LibGuides for Genes R'Us, Zia Sun Symbol, Manifest Larceny, and Sowing the Sacred.

Learn about various exhibits and topics presented by Education, Museum, and Library staff, such as the Summer Solstice, Oral Storytelling Traditions, Pueblo Code Talkers, and Sovereignty. Also, learn about the indoor and outdoor murals created by various Pueblo artists.

From the Curator of Collections, Amy Johnson (Isleta Pueblo), hosts View Into the Collection, a look at the items and creators of the IPCC Permanent Collection, which has more than 4,000 items primarily from the 19 New Mexico Pueblos. The collection consists of pottery, jewelry, textiles, baskets, regalia, paintings, prints, and a small collection of archaeological material.
---
Museum of Contemporary Native Art
---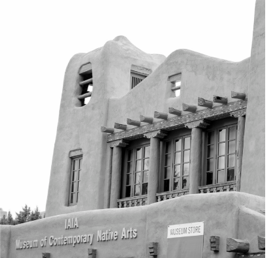 The Institute of American Indian Arts (IAIA) Research Center for Contemporary Native Arts (RCCNA) consists of the Museum of Contemporary Native Arts (MOCNA) and Archives.
The MOCNA holds nearly 9,000 pieces of artwork from Native American, First Nations, and other Indigenous peoples. This unique collection, known as the "National Collection of Contemporary Native American Art," documents the art movements of the IAIA and its impact on the Native American fine art movement. The collection is comprised of paintings, works on paper, sculpture, ceramics, jewelry, photography, contemporary apparel, textiles, cultural arts, new media, and installations. Many prominent Native artists are represented in this collection. Research & Visit Request
---
Native Health Database
---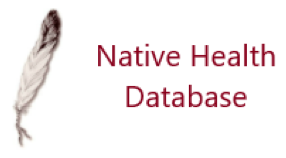 In search of information for health-related topics on American Indians, Alaska Natives, and Canadian First Nations? The Native Health Database holds a range of articles, reports, studies, and legislation on programs and other initiatives pertaining to the health of American Indians, Alaska Natives, and Canadian First Nations. Topics range from Tribal Actions to Plants, Demographics to Government, and from Indian Health Service Headquarters to Area Offices, to name a few. Though not all content is available online, requests can be made to hsc-nhd@salud.unm.edu for access.
---
New Mexico History Museum
---
The Palace of the Governors Photo Archives at the New Mexico History Museum holds a range of photographic materials of local, regional, and international significance, dating from approximately 1845 to the present. The archive specializes in the histories and cultures of the people of New Mexico and the Southwest. Nearly 30,000 images have been digitized, which includes various Pueblo people and locations.
Sample: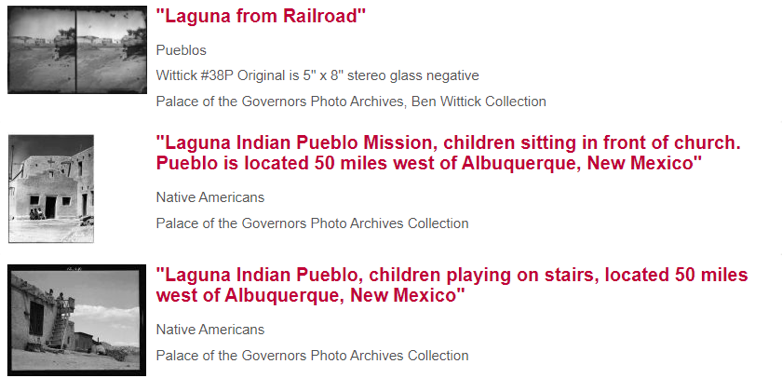 Please contact the NMHM with questions about photo holdings, research, and image reproduction
---
UNM Center for Southwest Research & Special Collections
---

Located on the University of New Mexico campus, the Center for Southwest Research and Collections (CSWR) specializes in historical manuscripts, books, photographs, architectural drawings, recordings, and other library materials related to New Mexico, the Southwestern U.S., and Latin America.
The CSWR on the New Mexico Digital Collections website provides a listing of collections, which can be accessed at the UNM Library, including:

Interviews from the "Doris Duke Project" (1967-1972) document oral traditions and recollections of Native Americans in New Mexico and Arizona. The bulk of the collection consists of interviews with Pueblo and Navajo Indians talking about personal and family histories, including social culture, education, legends, language, government, and history.

Contains correspondence and documents relating to Indian Affairs in New Mexico during the Territorial Period. Most of the materials either originated in Santa Fe or were sent to Santa Fe from Pueblos, including Laguna, Cochiti, Isleta, Zia, Santa Ana, Sandia, San Felipe, Name Jemez, Pojoaque, San Ildefonso, Santa Clara, Santo Domingo, and Taos. Thematically, the collection centers on land issues.

A collection of photographs taken by Lee Marmon (Laguna Pueblo), including Laguna and Acoma Pueblo, and tribal elders and community members.
---
*The term Indigenous is used broadly to include those labeled Native American, American Indian, Alaska Native, Hawaiian, First Nations, Aboriginal, and others such as the Sami (Finland) and Ainu (Japan). Native American and American Indian are used interchangeably in this blog.
---
About the Author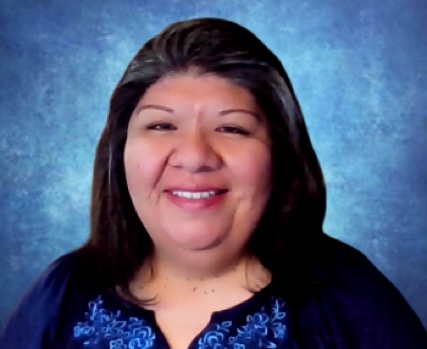 Jonna C. Paden, Librarian and Archivist, is a tribally enrolled member of Acoma Pueblo. Part of the Circle of Learning cohort, she holds a Masters in Library and Information Science from San José State University where she focused on the career pathway of Archives and Records Management. She is also the Archivist for the New Mexico Library Association (NMLA) and current Chair (2020-2022) for the New Mexico Library Association (NMLA) Native American Libraries – Special Interest Group (NALSIG).