Native Superheros
This blog aspires to connect readers to Indigenous* resources, information, and fun stuff at the Indian Pueblo Cultural Center (IPCC) and online. Each month, new content will be shared on various themes.
July 1, 2023
This and next month the IPCC holds the Traditional Teachings Summer Camp for youth. The theme this year is Pueblo Superheroes – historical and current Pueblo leaders whose impact shaped and continues to shape Pueblo communities.
What is a Superhero? The current Merriam-Webster online dictionary defines a superhero as "a fictional hero having extraordinary or superhuman powers." Beneath that, "also: an exceptionally skillful or successful person." That is the definition that also fits the two Native superheroes I will focus on in this blog.
---
LaDonna Harris
---
Words that describe this superhero: Crusader, Fighter, Tenacious, Enterprising, Charismatic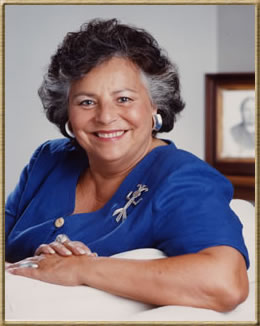 LaDonna Harris (Comanche Nation/Nʉmʉnʉʉ, 1931-) is the founder and president for Americans for Indian Opportunity. During her marriage to Senator Fred Harris (Okla.), Ladonna entered public service. Alongside her husband and through the work she helped him with, she flourished and found her superpowers. Her welcoming nature, charismatic personality, and understanding of people helped her find her voice to speak up for American Indians. 
In the 1950s, Harris helped to organize a campaign to desegregate Lawton, Oklahoma. The University of Oklahoma put together a human relations study about Black and White relations, labor, and management. Her husband had been invited, but suggested she be the one to attend and report back to him what she learned. When she asked at the meeting, "What about Indian people?" she was told, 'Oh, well, Indians don't have problems. The Bureau of Indian Affairs takes care of that.' Her frustration at not being able to explain the situation to them led her to contact two university professors. The professors came to her home in Lawton to meet with Comanche people to talk about the issues and how to advocate for themselves. That led to the creation of Oklahomans for Indian Opportunity (OIO). (Harris)
In 1964, LaDonna's husband was elected to the U.S. Senate. The family moved from Oklahoma to Washington, D.C. This exposed her to government officials, including President Lyndon B. Johnson. Harris became the first senator's wife to testify before a congressional committee. She encouraged continued funding in support of Indigenous tribal organizations. She created the course "Indians 101" to teach members of Congress about American Indians, their history, and their relationship to the federal government.
President Johnson appointed her to the National Council on Indian Opportunity (NICO). From that point on, she was appointed to many Presidential Commissions and has served on executive agency advisory boards under five U.S. Presidents.
Harris left the NICO in 1970 and founded the Americans for Indian Opportunity (AIO). AIO supports Native professionals to incorporate their traditional tribal values and perspectives into their work. The AIO American Indian Ambassadors program, started in 1993, helps "early to mid-career Native American professionals strengthen, within an Indigenous cultural context, their ability to improve the well-being and growth of their communities." (AIO)
In 1980, LaDonna was the first Indigenous woman to run as a candidate for U.S. Vice-President. She was the nominee on the Citizens Party ticket with Barry Commoner, one of the first founders of the modern environmental movement.
Harris has a long list of national organizations she has founded, such as the National Indian Housing Council, Council of Energy Resource Tribes, and the National Indian Business Association. She is a long-time activist that fought for women's and Indigenous Peoples' Rights and spoke out against poverty and social injustice. For LaDonna Harris, the foundation for making a better world for American Indians is in advocating for civil rights.
The Center for Southwest Research & Special Collections at the University of New Mexico holds the LaDonna Harris Papers and Americans for Indian Opportunity records.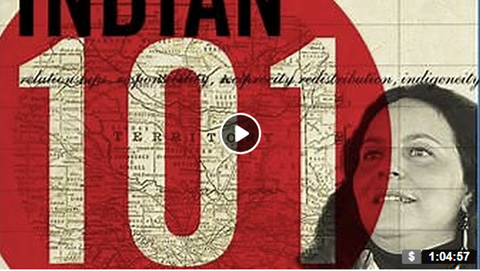 ---
Jim Thorpe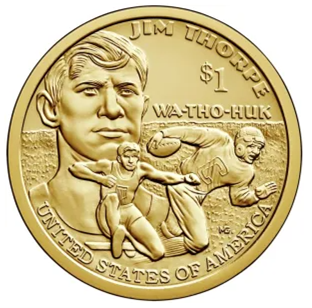 ---
Words that describe this superhero: Leader, Determined, Strong-Willed, Herculean, Strong, Extraordinary 
Jim Thorpe (Sac and Fox Nation of Oklahoma, 1887 or 1888-1953) had extraordinary – perhaps even superhuman – powers. He has been labeled one of the greatest athletes of the 20th century. Though best known for the two gold medals he won at the 1912 Olympics, he also played baseball, football, and basketball. In many of the sports he played, he was the captain.
Maybe his physical abilities were born of necessity. Certainly, in the days of the late 1880s, there were only wagons and horses to transport one from one place to another. So, you walked. Or ran, to get where you wanted.
In 1912, Thorpe was the first 3,000-yard rusher in collegiate football. (Smithsonian) His record for a drop kick field goal was 87-yards in 1917. Many of his punts were over 100-yards long. In a 1911 Carlisle football game against the University of Pittsburgh, states biographer Robert W. Wheeler, "It wasn't even his longest punt, but Jim dropped back to his ten-yard line, punted the ball seventy yards, raced down the field, outleapt four Pitt defenders, catching his own punt, raced twenty more yards for a touchdown." (Smithsonian) He consistently passed the football, punted, and ran farther and faster than anyone of his time.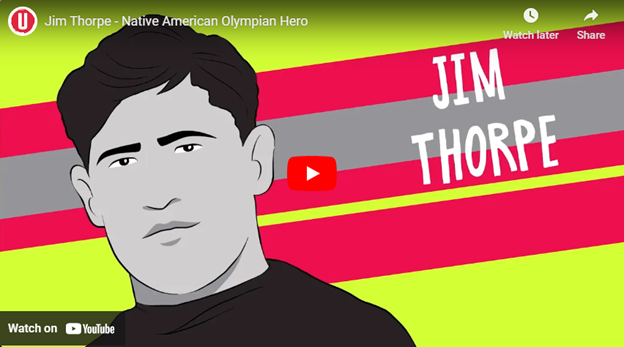 In the ancient Olympic Games, the pentathlon contest consisted of five events: the long jump, javelin and discus throwing, a short foot race, and wrestling. Pentathletes were thought to be the most skilled athletes. The training they did for these five events was part of military service, as each was thought to be a useful skill in battle. At the 1912 Summer Olympics, in the classic pentathlon competition, which consisted of the discus and javelin throw, long jump, 200-meter and 1,500-meter race, Thorpe placed first in all but javelin.
The first modern decathlon occurred at the 1912 Olympic Games in Stockholm, Sweden. The modern decathlon consists of ten events: 100-, 400-, and 1500-meter race, 110-meter hurdles, long and high jump, pole vault, discus and javelin throw, and shotput. For both the pentathlon and decathlon, athletes are awarded points for each event. The winner is the competitor that earns the most points. In the decathlon competition, Jim set a world record of 8,412 points – which remained until 1948 – and beat his nearest competitor by almost 700 points.
Note that Thorpe won the 1500-meter race wearing mismatched and wrong sized shoes because his shoes were missing, perhaps stolen. One teammate had an extra shoe, but it was too small. Jim squeezed his foot into it. The other shoe he found in a trash bin. It was too big, but Jim put on extra socks to get the shoe to fit. (Smithsonian) Superheroes do what they need to get things done.
The following year, Thorpe's gold medals were taken from him because he had played semi-professional baseball. Like many other athletes did during the summer, he played sports to earn some money. In 1912, strict rules stated that an athlete that received any money, even prize money, was not considered an amateur and was prohibited from competition.
In late 1913, the International Olympic Committee (IOC) decided to strip Jim of his title, medals, and awards, and declared him a professional. Some believe his ethnicity as an American Indian had much to do with this even though Thorpe had represented a country in which he was not yet a citizen. That would not come for another 11 years; American Indians were granted citizenship in 1924.
It took 70 years for Thorpe to be reinstated by the IOC. He was made a co-winner with Ferdinand Bie of Norway in the pentathlon and Hugo Wieslander from Sweden in the decathlon. After a 2020 campaign that included a petition that gathered more than 75,000 signatures, the IOC reinstated Thorpe as the sole medalist – as he rightly was – of the pentathlon and decathlon on July 14, 2022, 110 years since he won the medals. 
---
For the Comic fans: Marvel
---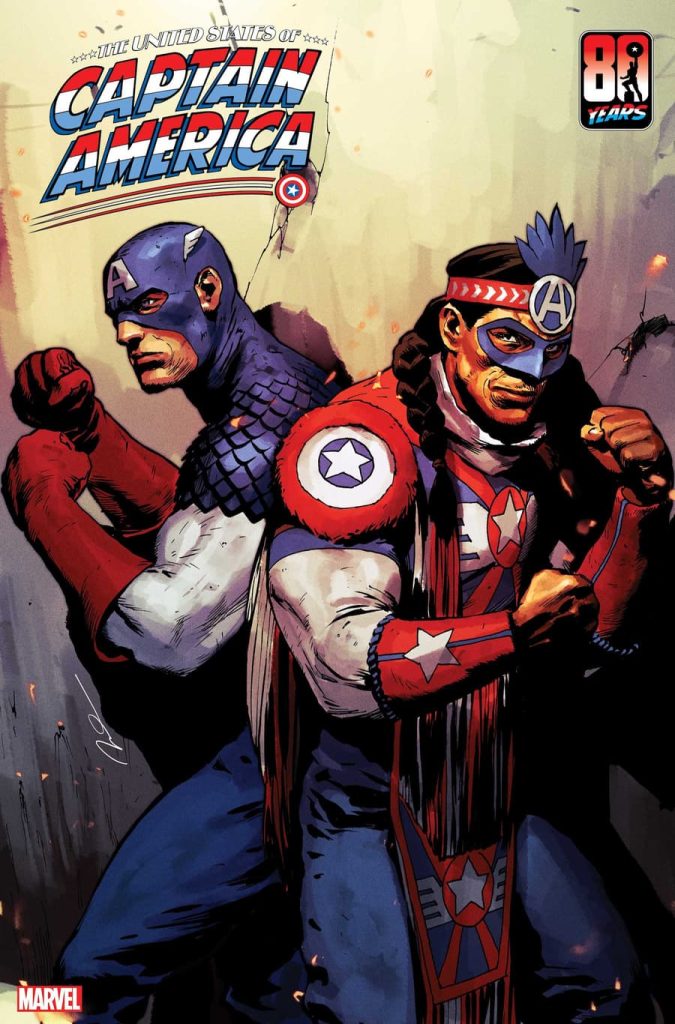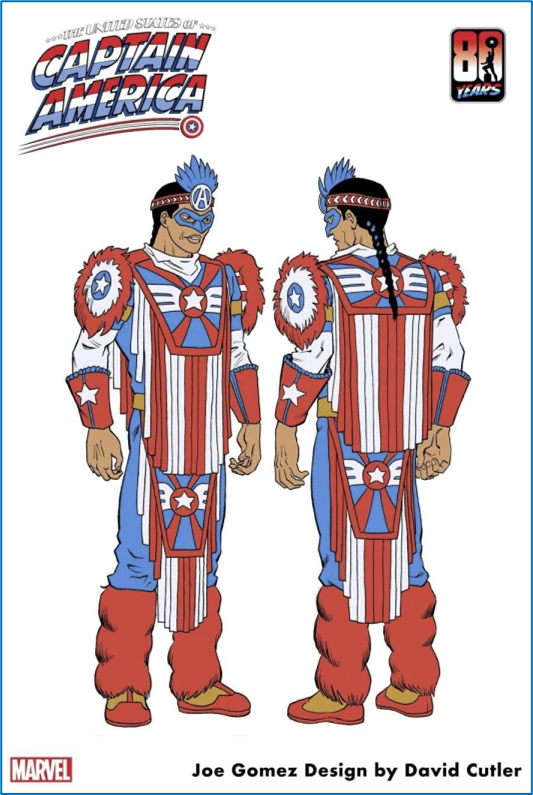 In celebration of Captain America's 80th anniversary, meet the new Captains, "everyday people from all walks of life who've taken up the mantle of Captain America to defend their communities." (Marvel)
Joe Gomez of the Kickapoo Tribe is a construction worker who rebuilds what has been destroyed to make it whole again. Joe was created by writer and geoscientist, Darcie Little Badger (Lipan Apache) and David Cutler (Qalipu Mi'kmaw First Nations). The new Captain debuted in August 2021 in issue #3 of the series, The United States of Captain America.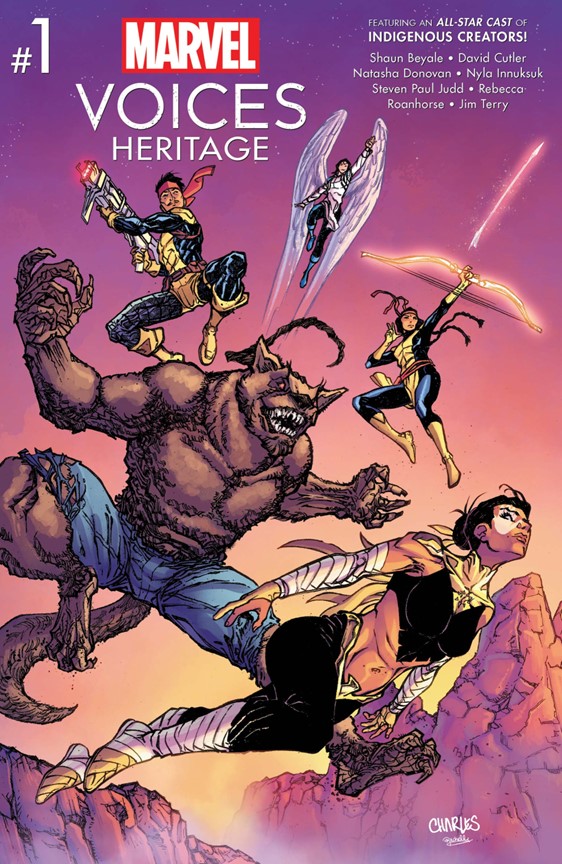 Voices: Heritage (2022) #1
Writers: Rebecca Roanhorse, Bobby Wilson, Nyla Innuksuk
Cover Artist: Kyle Charles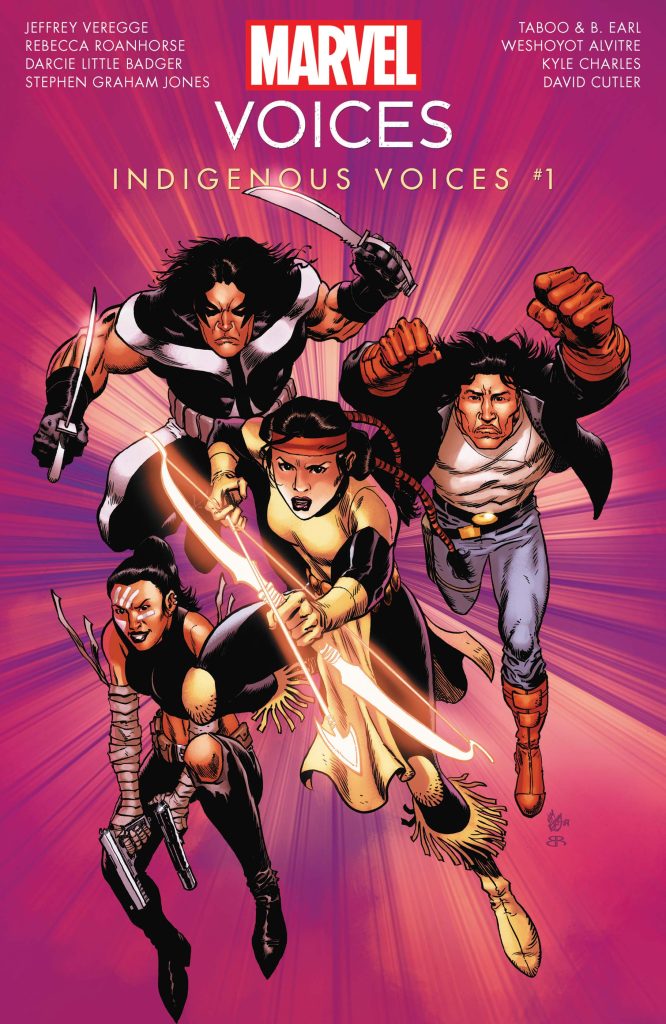 Voices: Indigenous Voices (2020) #1
Writers: B. Earl, Darcie Little Badger, Taboo
Cover Artist: James Terry
---
References
About the AIO ambassadors program. Americans for Indian Opportunity. (2017, June 12). https://aio.org/about-the-aio-ambassadors-program/
Harris, LaDonna. (n.d.) Indigenous Governance Database. Great Tribal Leaders of Modern Times: LaDonna Harris | NNI Database. https://nnigovernance.arizona.edu/great-tribal-leaders-modern-times-ladonna-harris
Mather, V. and Panja, T. (2022, July 15). Jim Thorpe is restored as sole winner of 1912 Olympic gold medals. The New York Times. https://www.nytimes.com/2022/07/15/sports/olympics/jim-thorpe-olympics-medal-restored.html
Merriam-Webster. (2023) Superhero. In Merriam-Webster.com dictionary. Retrieved June 27, 2023, from https://www.merriam-webster.com/dictionary/superhero.
National Native American Hall of Fame. (2018). LaDonna Harris, Comanche Nation. https://nativehalloffame.org/ladonna-harris/
Smithsonian, National Museum of the American Indian. (2012, Aug 24). Jim Thorpe: World's Greatest Athlete. YouTube.https://www.youtube.com/watch?v=MHu_UdqCZDs
The United States of Captain American (2021): Comic series. Marvel. (n.d.) https://www.marvel.com/comics/series/31896/the_united_states_of_captain_america_2021
---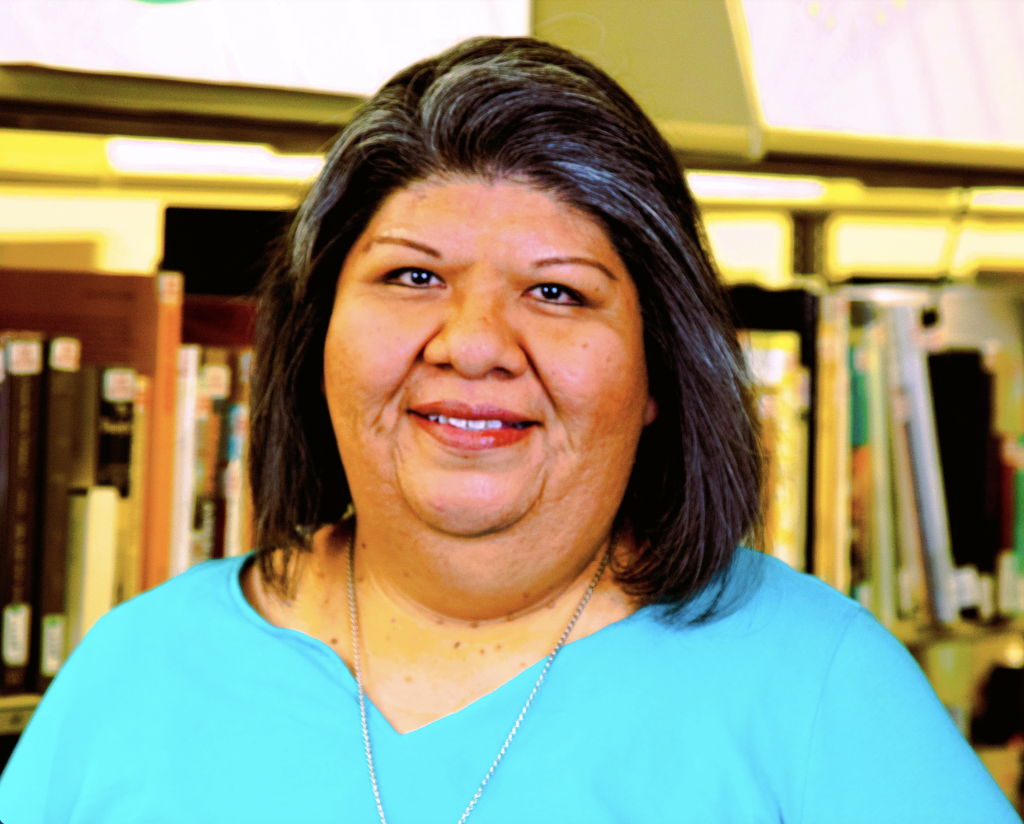 About the Author
Jonna C. Paden, IPCC Archivist and Librarian, is a tribally enrolled member of Acoma Pueblo. A member of the Circle of Learningcohort, she holds a Masters in Library and Information Science from San José State University where she focused on the career pathway of Archives and Records Management. Her Bachelor of University Studies from the University of New Mexico is focused on English (Professional Writing and Native American Literature), Linguistics (Native languages), and Native American Studies.