Indigenous Connections & Collections – Indigenous Music
Though recognizable 'Native' musical elements and instruments might be used in the composition of music, "there is no such thing as 'Native music." (NewMusicBox) Joy Harjo (Muscogee [Creek] Nation) states that her music was dismissed as not Native enough because there was no flute or powwow drums. That stereotypes extends to how a performer dresses. Flutist R. Carlos Nakai (Diné/Ute) states, "When I appear on stage in a tux with a small bit of Native regalia, [the reaction is], 'Don't you respect your culture?' I have to pack my suitcase very carefully." (NewMusicBox)
There are Native musicians, singers, and composers in every genre making music through instruments and (natural) sounds of all types. What makes a composition 'Native'? Certainly the person who composes and performs the music for one's identity – shaped by their community's values, cultural perspective and tradition – is part of the creation. These compositions, no matter the genre, blend Native elements and instruments into compositions. Here are some Native American composers and musicians.
---
2022 Pulitzer Prize for Music
---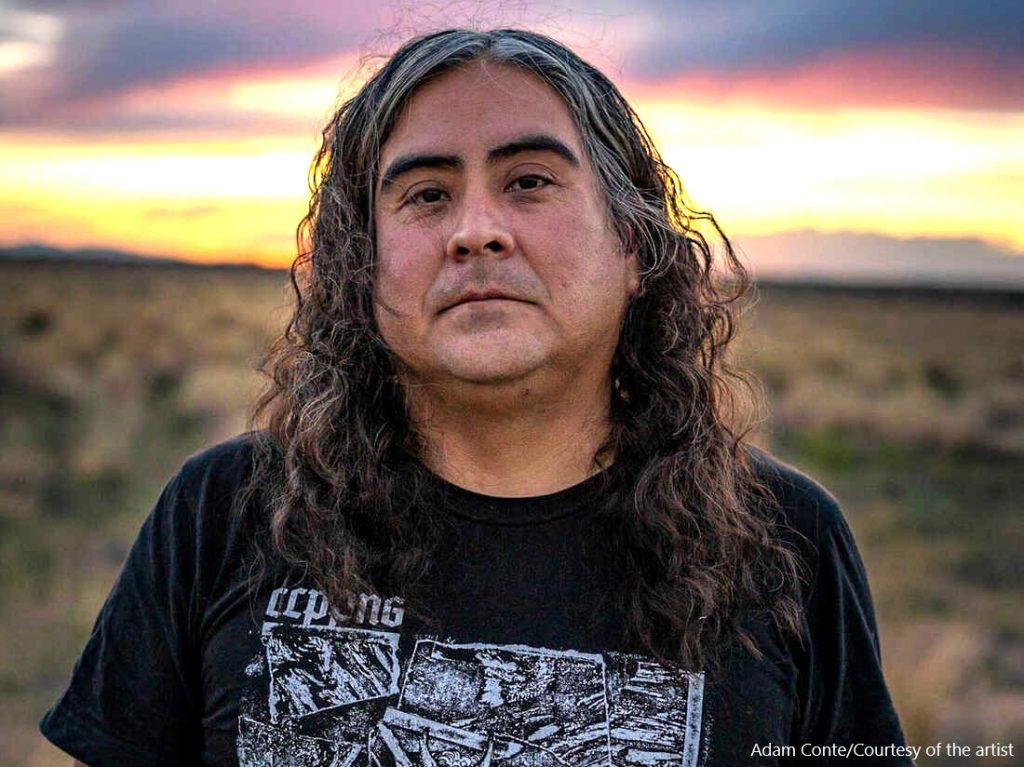 On May 9, Raven Chacon (Diné) became the first Native American composer to be awarded the Pulitzer Prize in Music for his composition titled, "Voiceless Mass."
Raven is a composer, performer, and (sound) installation artist. Installation art centers on three-dimensional works, often site-specific, that are designed to transform the perception of space. Installation art is more often applied to interior spaces though it overlaps with exterior spaces such as public art and land art.
Composed specifically for the Nichols & Simpson pipe organ at the Cathedral of St. John the Evangelist in Milwaukee, "Voiceless Mass" debuted at the Present Music annual Thanksgiving concert on November 21, 2021. Though 'mass' is part of the title, it is not a choral composition. The 16-minute piece includes an ensemble of winds, strings, and percussion. The unique composition combines instruments and sounds in a way that fills the space through an arrangement not typically heard in churches.
This work considers the space in which we gather, the history of access of these spaces, and the land upon which these buildings sit. In exploiting the architecture of the cathedral, 'Voiceless Mass' considers the futility of giving voice to the voiceless, when ceding space is never an option for those in power.
Watch "What Gets Amplified"
---
"for colored girls…"
---
"for colored girls who have considered suicide/when the rainbow is enuff" by poet and playwright Ntozake Shange premiered in 1976. Ntozake made history as only the second Black woman to have a play produced on Broadway. It is a choreopoem – poetic monologues accompanied by dance movements and music – with several nominations and awards, including an Obie Award. The play is composed of 21 poems that tells the stories of seven Black women who suffer oppression in a racist and sexist society.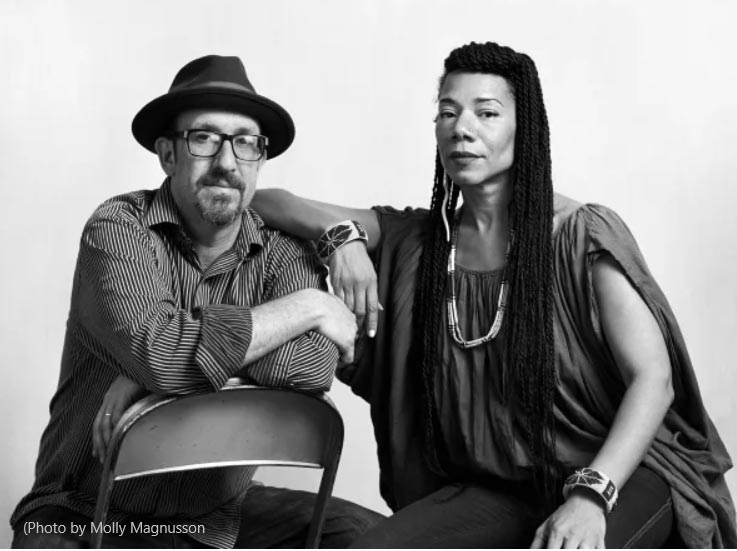 In the latest reimagined revival of "for colored girls…" at the Booth Theatre (New York City), the show features original music composed, arranged, and orchestrated by Martha Redbone (Choctaw/African American) and collaborator/husband, Aaron Whitby.
Martha is an award-winning vocalist, songwriter, composer, and educator. Her music is a blend of R&B, folk, blues, gospel, and Native. Through songs and storytelling, she shares her life experiences as a Native and Black woman.
---
Books & Websites
---
Gertrude Simmons, also known as Zitkala-Ša (Yankton Dakota Sioux), which means Red Bird was born in 1876 in South Dakota. Zitkala-Ša willingly left her home at age eight to go to a boarding school in Indiana.
At school she missed her mother and her traditional life, but Zitkala-Ša found joy in music classes. Her talent grew, and when she graduated, she became a music teacher, composer, and performer.

The coauthors tell Zitkala-Ša's life by weaving together pieces from her own stories. The artist's acrylic illustrations and collages of photos and primary source documents round out the vivid portrait of Zitkala-Ša, a frightened child whose spirit "would rise again, stronger and wiser for the wounds it had suffered."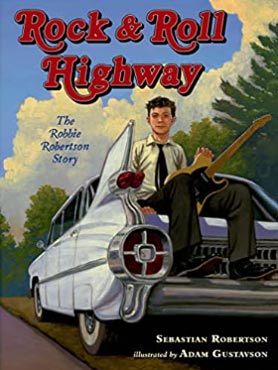 Canadian guitarist and songwriter Robbie Robertson (Mohawk) is known mainly for his central role in the musical group the Band. But how did he become one of Rolling Stone's top 100 guitarists of all time? Written by his son, Sebastian, this is the story of a rock-and-roll legend's journey through music, beginning when he was taught to play guitar at nine years old on a Native American reservation. Rock and Roll Highway is the story of a young person's passion, drive, and determination to follow his dream.
8 Native American Composers to Add to Your Playlist
Videos of compositions from eight Native American composers.
From CPR Classical, more Indigenous musicians in classical music:
__________
References
AFRO. (2022, June 1). Revival of 'for colored girls…' saved from chopping block, extends run on Broadway. The AFRO. https://afro.com/revival-of-for-colored-girls-saved-from-chopping-block-extends-run-on-broadway/
Contreras, F. (2009, January 1). American Indian composers go classical. NPR. https://www.npr.org/templates/story/story.php?storyId=98884176
Gillespie, F. E. (n.d.). Composers Martha Redbone and Aaron Whitby set "for colored girls" to music. Our Time Press. https://ourtimepress.com/composers-martha-redbone-and-aaron-whitby-set-for-colored-girls-to-music/
Krisst, R. (2022, May 29). 'You go all in': Diné composer from Chinle wins Pulitzer for music. Navajo Times. https://nativenewsonline.net/arts-entertainment/you-go-all-in-dine-composer-from-chinle-wins-pulitzer-for-music
Rosenberg, D. (2008, March 18). Cleveland label releases its first CD of classical music by an American Indian composer. Cleveland.com. https://www.cleveland.com/arts/2008/03/cleveland_label_releases_its_f.html
Schulman, S. H. (n.d.). Indigenous A&E: Broadway, language, 'Indian Land' artist. Indian Country Today. https://indiancountrytoday.com/news/indigenous-a-e-broadway-language-indian-land-artist
Wein, G. (2009, April 8). Native American Composers. New Music USA. https://nmbx.newmusicusa.org/Native-American-Composers/
__________
*The term Indigenous is used broadly to include those labeled Native American, American Indian, Alaska Native, Hawaiian, First Nations, Aboriginal, and others such as the Sami (Finland) and Ainu (Japan). Native American and American Indian are used generally and interchangeably in this blog.
About the Author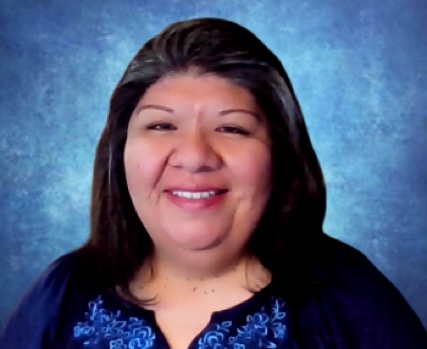 Jonna C. Paden, Librarian and Archivist, is a tribally enrolled member of Acoma Pueblo. Part of the Circle of Learning cohort, she holds a Masters in Library and Information Science from San José State University where she focused on the career pathway of Archives and Records Management. She is also the Archivist for the New Mexico Library Association (NMLA) and current Chair (2020-2022) for the New Mexico Library Association (NMLA) Native American Libraries – Special Interest Group (NALSIG).