View into the Collection: Of Persistence and Protuberance: Water-Carrying Vessels
@ Online
Saturday
05.27, 2023

-
Join Amy Johnson, our Curator of Collections, as she takes a deep dive into a vital utilitarian vessel – the clay formed canteen. Our modest collection of canteens reveals an assortment of sizes, clays, and artistic output. The recognizable and straightforward shape discloses a story of continuity and tradition. Grab your water bottle and join us for another segment of a View into the Collection!
The specific date these tours are published can vary sometimes so be sure to subscribe to our newsletter and follow us on social media to get the latest updates! Follow: Facebook, Instagram, Twitter
Watch the latest episode and all past episodes here.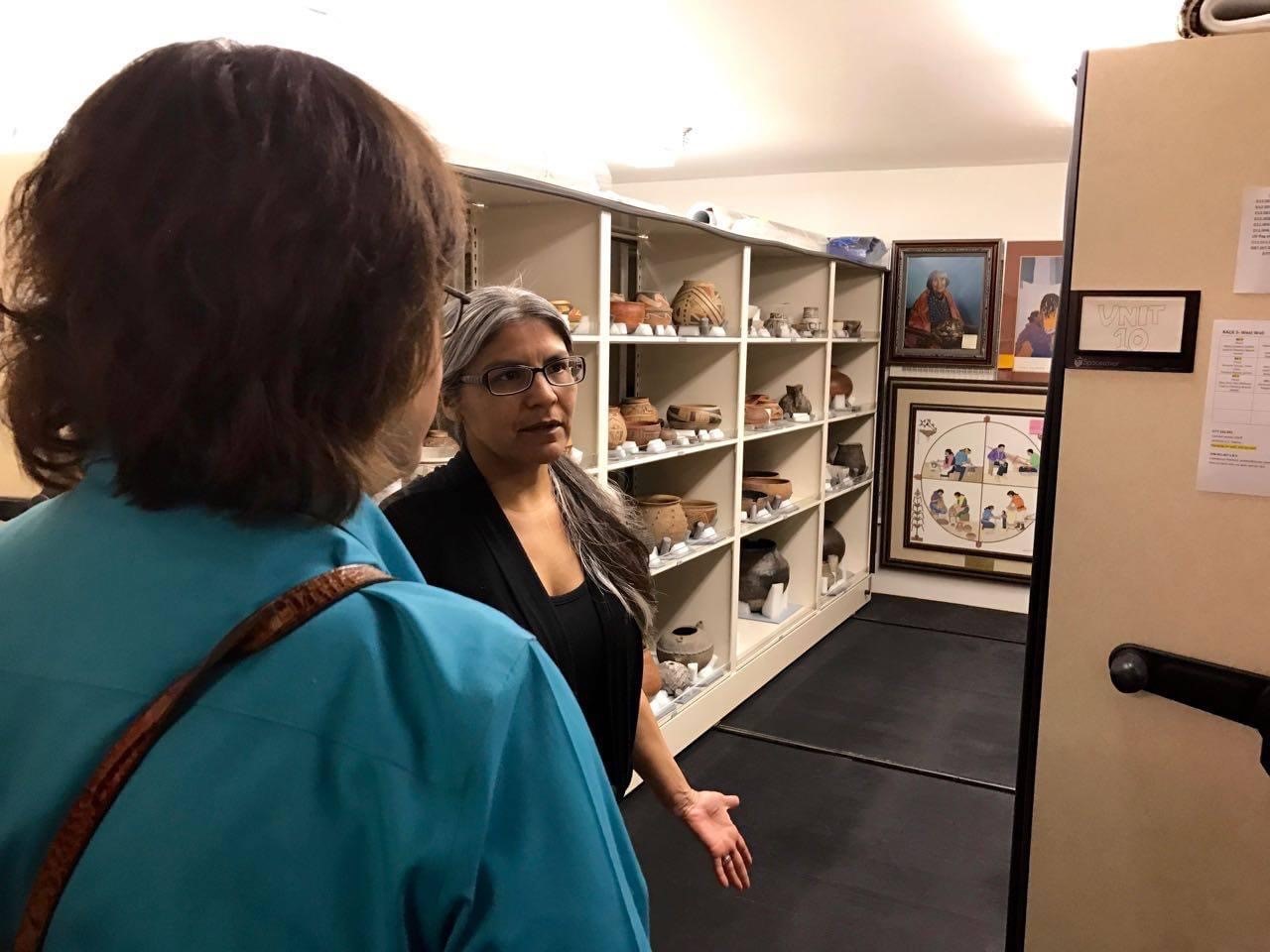 More Details
Amy's work with the Indian Pueblo Cultural Center spans nearly 19 years, and her focus is on caring for nearly 4,000 works in our permanent collection. IPCC's permanent collection consists of pottery, jewelry, textiles, baskets, regalia, paintings, prints, and a small collection of archaeological material. The works in our collection showcase each of the 19 Pueblos here in New Mexico with a small collection of cultural material from tribes of the Greater Southwest. The ongoing efforts to continually, and carefully preserve each piece for future generations of Pueblo artists, our guests, and researchers are paramount to the mission of the Indian Pueblo Cultural Center.