Sky City Buffalo Ram Dancers (Acoma) at Shop & Stroll
@ IPCC Courtyard
Friday
12.03, 2021

04:30 pm - 05:30 pm MST
Sky City Buffalo Ram Dancers (Acoma) will be dancing at the Indian Pueblo Cultural Center's annual Shop & Stroll event.
Shop an array of art, ornaments and gifts from our Native artists, while warming yourself by the bonfire in the IPCC Courtyard . The Sky City Buffalo Dance Group from Acoma will perform at 4:30pm. White Mountain Apache Crown Dancers will perform their fire dance at 6:30pm. Indulge in the Indian Pueblo Kitchen's special hot cocoa bar and enjoy children's arts and crafts. 
Celebrate the seasonal cycles through prayer, song, and dance with our Cultural Dance Program. Dances connect us to our ancestors, community, and traditions while honoring gifts from our Creator.
They ensure that life continues and connections to the past and future are reinforced. The Indian Pueblo Cultural Center is the only place in North America to offer cultural Native American dances every week, year-round.
Dance groups and times subject to change.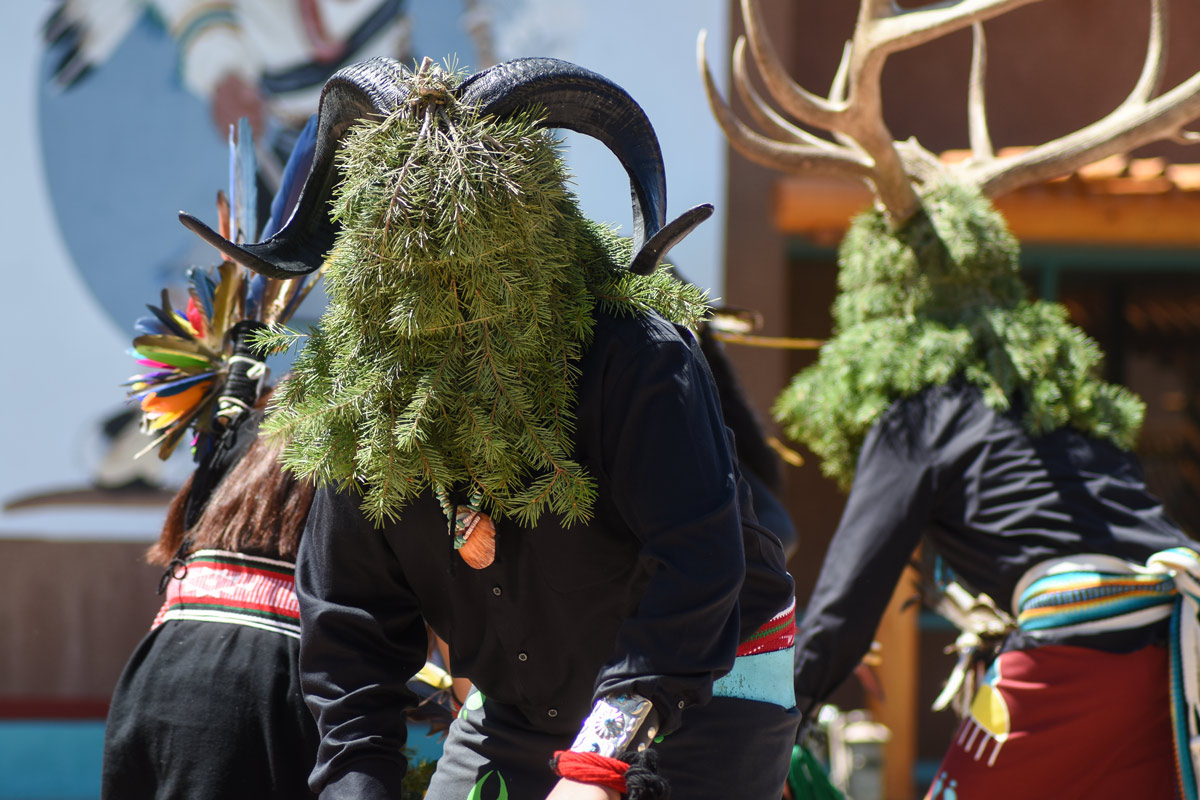 SKY CITY BUFFALO RAM DANCERS (ACOMA)