Pueblo Gingerbread House Contest
@ Indian Pueblo Cultural Center
Friday
11.26, 2021

12:00 am - 11:59 pm MST
Submission Dates: Friday, November 26-Tuesday, December 14 
In-Person Lobby Display Dates: Tuesday, December 7-Thursday, January 6
Judging with Pueblo Santa: Wednesday, December 15
The Pueblo Gingerbread House Contest is a favorite holiday tradition at the Indian Pueblo Cultural Center. Children and adults are invited to enter a Gingerbread house inspired by a Pueblo village, house, community church or historic building, with prizes awarded in children's and adult categories. This year, we will also feature a virtual gallery of the amazing creations of past award winners. This festive event is a unique way to share and enjoy Pueblo culture with your family. Free for members, or with museum admission.
See prizes, rules, and entry information below.
Download, print, and submit entry form by 3pm December 14th here: ENTRY_FORM.pdf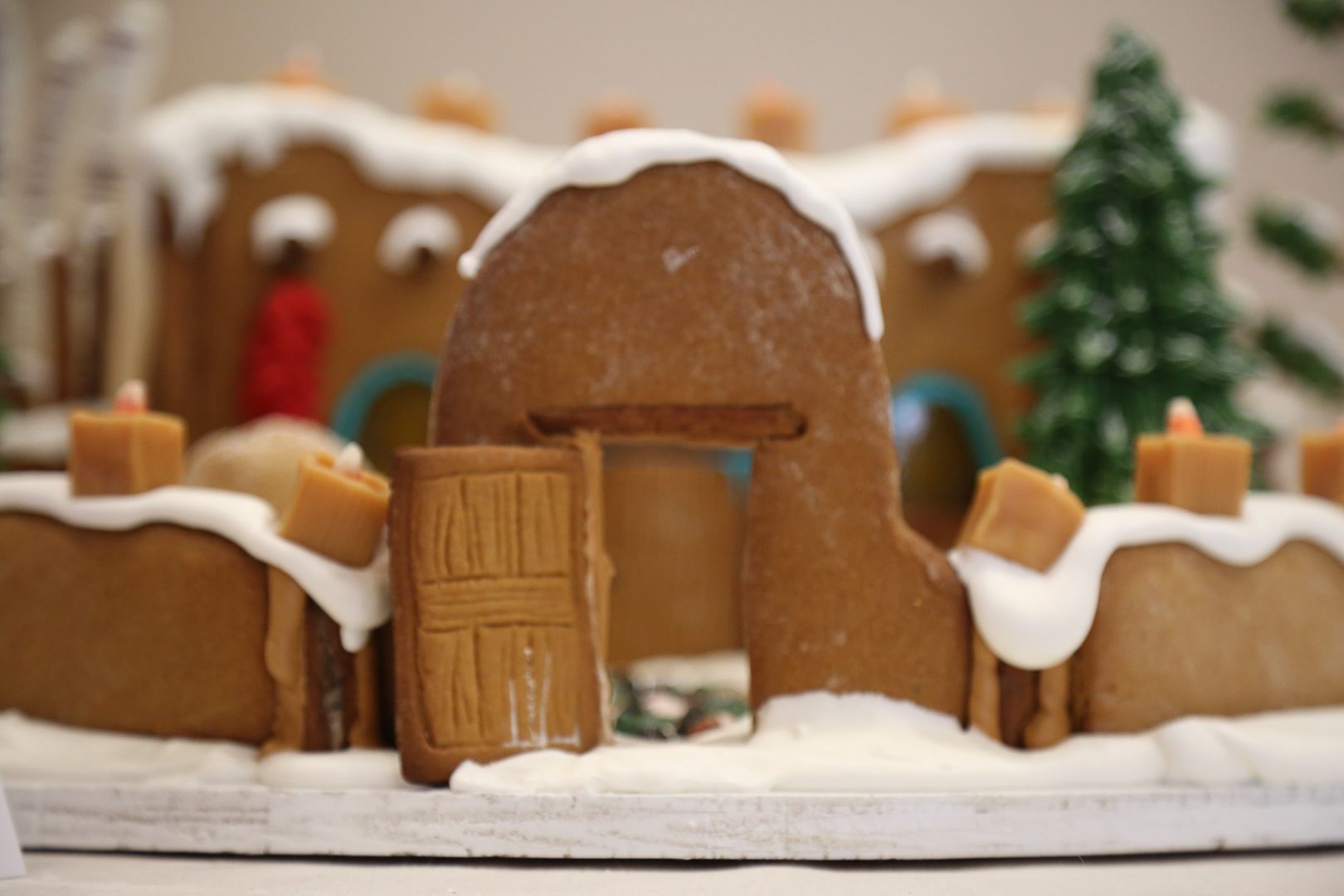 prizes, rules, and entry information
*Must be representative of a Pueblo village, house, community, church, historic dwelling, etc.,
Prizes:
Adult: (Ages 16 up)
1st Prize $500
2nd Prize $300
3rd Prize $ 200
People's Choice $250
Children: (Ages 10-16)
1st Prize $200
2nd Prize $100
3rd Prize $75
People's Choice $150
Children (Ages 5-9)
1st Prize $100
2nd Prize $75
3rd Prize $50
People's Choice $100
Contact Alicia Ortiz (505) 314-8203 for questions
__________________________________________________________________________________________
Rules & Entry Form
1. Must be representative of a Pueblo village, house, community, church, or historic dwelling etc., (No exceptions – Cultural Programs staff will determine upon entry if it complies with the Pueblo architecture)
2. Gingerbread house MUST BE EDIBLE, Graham crackers, cookies, or other pre-made foods may be used for the buildings instead of traditional gingerbread, but please no cardboard, plastic, or lights.
3. Houses must fit on a 24 inch by 24 inch display due to size limitations.
4. Entrant's name must be clearly printed underneath the base. An entry form must accompany the display. 
5. Professional bakers are not eligible to submit an entry.
6. Entries will be accepted Friday, November 26th through Tuesday, December 14th, 2021. All entries must be received by 3pm on Tuesday, December 14th, 2021.
7. Judging will be performed the week of December 15th with Pueblo Santa and other guest judges. Winners will be announced on Thursday, December 16th.
8. Peoples Choice Award will be open to visitors from Tuesday December 14th through Sunday, January 2nd, 2022. Winners of the People's Choice Awards will be announced on Tuesday, January 4th, 2022.