Peri Pakroo Workshop 1: Legal Structures and Tax Basics
@ Online
Tuesday
02.23, 2021

09:00 am - 10:00 am MST
In partnership with Creative Startups, IPCC is hosting a series of 10 community conversation focus groups to better understand the needs of local Native American entrepreneurs and artists, and to develop a shared vision around the future of the IPOC. Your input in this conversation will help directly shape the future of the IPOC!
This event is first in a 3-part small business workshop series. From taxes to contracts to business structure, this series covers essential concepts for starting your small business! Join Creative Startups, the Indian Pueblo Cultural Center, and author Peri Pakroo for this free workshop series. February 23, 25, 26: 9-10AM  More information and registration here: https://linktr.ee/createstartups 
Attend all 3 for a chance to win a copy of one of Peri's books!
In this session (2/23) you'll discuss the different options for legal entities for your business and the pros and cons of each, including implications for taxes and liability.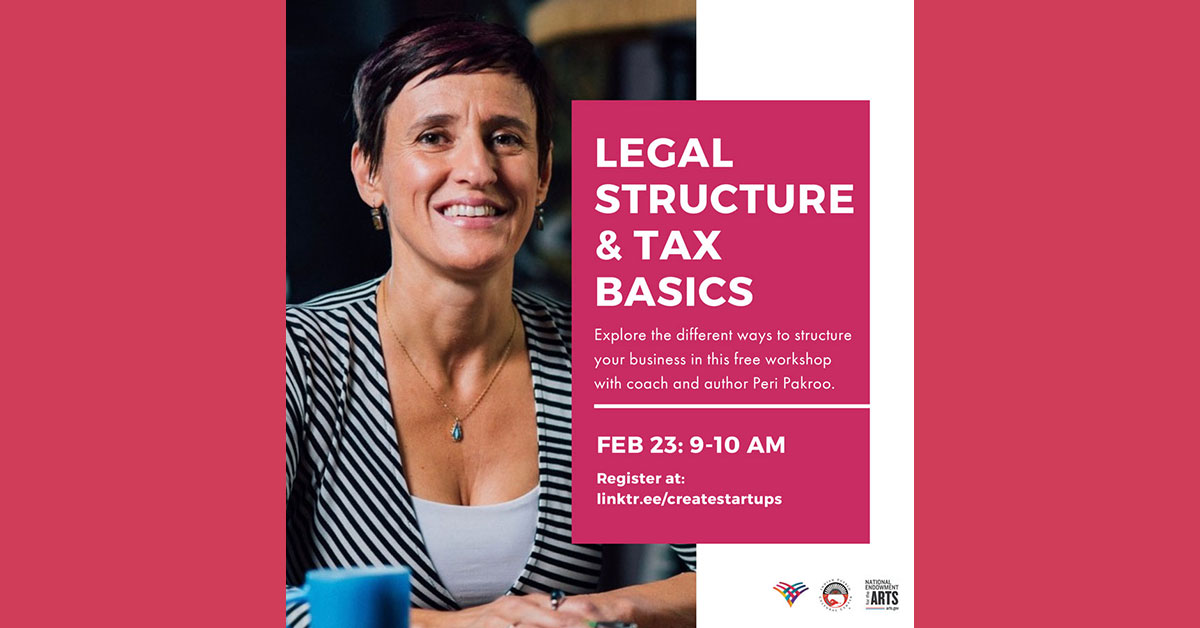 About Peri Pakroo
Peri Pakroo is a business author and coach, specializing in creative and smart strategies for self-employment and small business. She has started, participated in, and consulted with start-up businesses for more than 20 years. She is the author of the top-selling Nolo titles The Small Business Start-Up Kit (national and California editions), The Women's Small Business Start-Up Kit, and Starting and Building a Nonprofit. Through participating in community economic development initiatives, serving on nonprofit boards and sharing resources via publishing models, Peri prioritizes engagement and project-based learning to advance human-centered entrepreneurship.