Counter Narrative "Push Back! Why Counter Narratives are Critical in Challenging Times"
@ Online
Wednesday
10.28, 2020

05:00 pm - 06:00 pm MDT
Join us in a special Zoom webinar as we welcome our Indigenous Wisdom Curriculum writers in a discussion about the need and value of indigenous perspectives and critical thinking in education. As our communities struggle with a worldwide pandemic, civil unrest, rising political tensions, and uncertainty, it is important to consider the counter narratives of history. For it is in these counter narratives that we can learn and grow as a society.
Panelists (see bios below):
Azella Humetewa (Santo Domingo/Acoma)
Dr. Glenebah Martinez (Taos/Diné)
Dr. Natalie Martinez (Laguna)
Dr. Christine Simms (Acoma)
Register in advance for this webinar:
https://us02web.zoom.us/webinar/register/WN_8u5PBMIEQ6i8zIDNUZ0vhA
After registering, you will receive a confirmation email containing information about joining the webinar.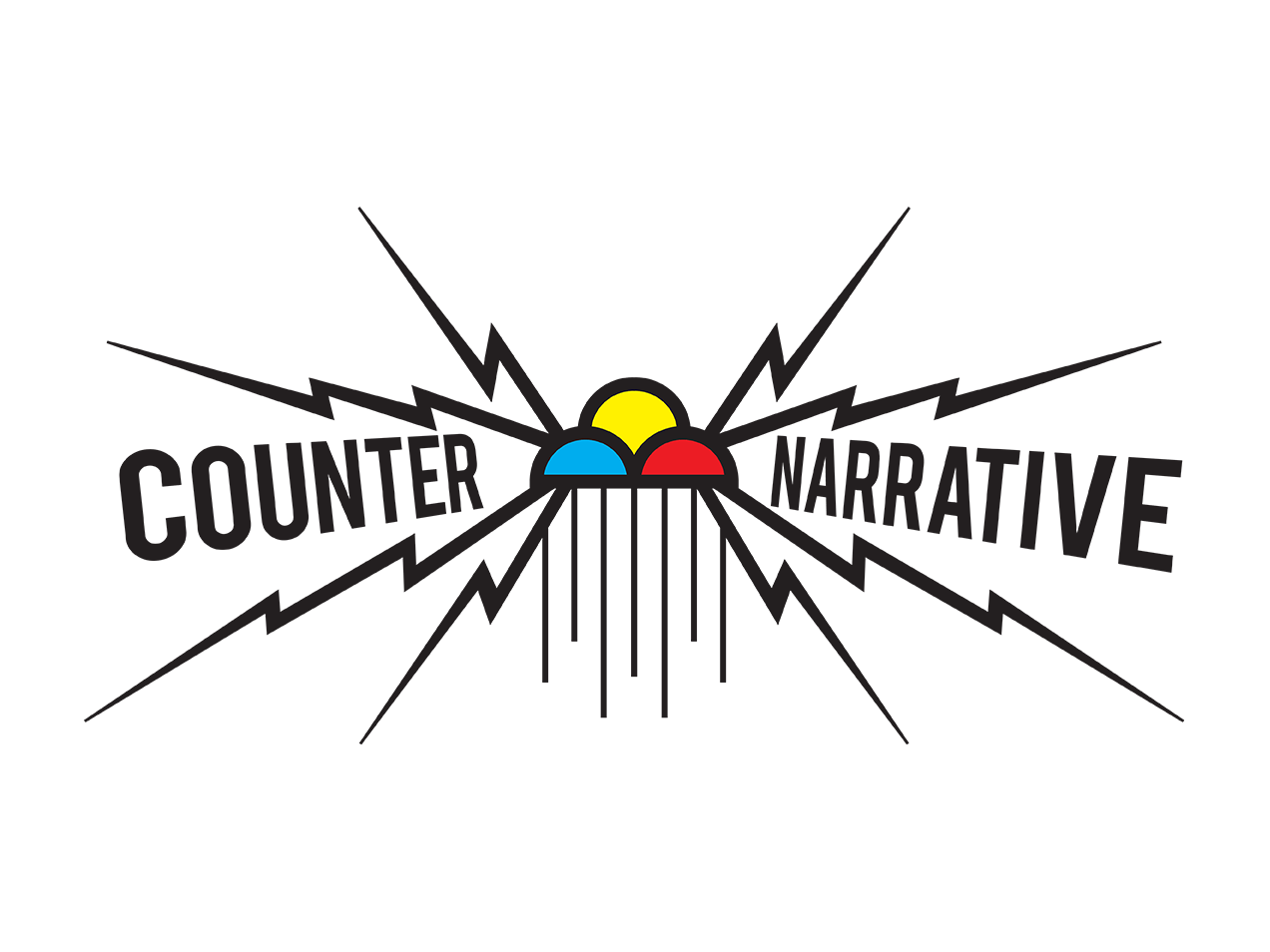 Panelists' Bios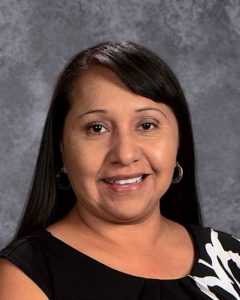 Indigenous Wisdom Curriculum Writer/Head of Middle School @Native American Community Academy
Azella Humetewa (Santo Domingo/Acoma Pueblos) serves as the Head of School for grades 6th-8th at the Native American Community Academy where she has worked for 14 years. Azella is a graduate of the University of New Mexico with an MBA in Education Leadership and a Bachelor of Science degree in Elementary Education. As a level two licensed teacher, she has previously taught social studies, specifically New Mexico History. As a teacher, she enjoyed creating and teaching culturally relevant curriculum to students at the middle school level. As a licensed administrator, she continues to work to create opportunities for social-emotional learning, the inclusion of Indigenous perspective in the curriculum, and academic success for students at NACA. Azella is honored to be a part of the Indian Pueblo Cultural Center's Indigenous Wisdom Project as a curriculum writer and later development team member.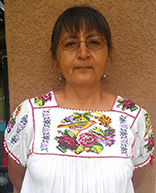 Glenabah Martinez (Taos/Diné), an Associate Professor in the Department of Language, Literacy, and Sociocultural Studies at the University of New Mexico (UNM), was raised in Taos Pueblo. Dr. Martinez's research focuses on Indigeneity, youth and education with a particular emphasis on Indigenous youth, critical pedagogy, and the politics of social studies curriculum. She captures these research areas in her 2010 book, Native Pride: The politics of curriculum and instruction in an urban, public high school. She continues this scholarship today in a narrative ethnographic study titled, An Examination of Educational Experiences of Indigenous Youth in a New Mexico Bordertown. Dr. Martinez is a contributing editor to the Wicazo Sa Review, a manuscript reviewer for Curriculum Inquiry, American Indian Culture and Research Journal and Journal of American Indian Education. Prior to earning her Ph.D. from the University of Wisconsin at Madison, she taught high school social studies for 14 years. She continues to work with the schools and districts throughout New Mexico on social justice participatory action projects directly related to the histories of Indigenous Peoples of the United States and Southwest. At the current time, she is a co— coordinator of a K—12 curriculum project: 100 Years of State and Federal Policy: The Impact on Pueblo Nations Curriculum. On July 1, 2015 Glenabah was selected to serve as the Associate Dean for Educator Preparation and Development at UNM. At UNM, Dr. Martinez teaches graduate and undergraduate courses in education theory, policy and praxis. Above and beyond what she does at UNM, Dr. Martinez teaches Native American Studies to Indigenous youth at the Youth Diagnostic Development Center in Albuquerque.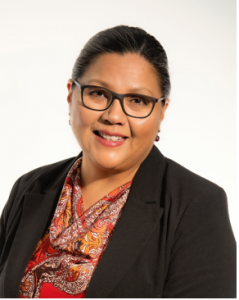 Natalie Martinez, Ph.D., K'awaika-meh (Laguna Pueblo), teaches middle school students at Laguna Middle School, a tribally-controlled grant school in New Mexico.  She also chairs the Pueblo's Education Priority Team, serves on the curriculum development teams for the Indian Pueblo Cultural Center (19 NM Pueblos) and the State of New Mexico Public Education Department- Indian Education Division.  Natalie has been an educator for 25 years as a classroom teacher, college instructor at graduate level and pre-service teacher education, school administrator, and peer coach.  Aside from classroom teaching, Natalie's interests are curriculum development and teacher education.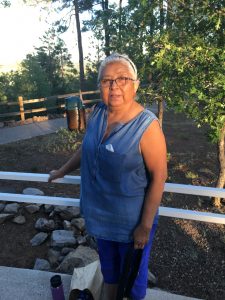 Associate Professor, Department of Language, Literacy, and Sociocultural Studies Director, American Indian Language Policy Research and Teacher Training Center College of Education University of New Mexico
Christine Sims, Ph.D. is an associate professor in the Department of Language, Literacy, and Sociocultural Studies in the College of Education at the University of New Mexico. She completed her doctoral work at the University of California at Berkeley, focusing on issues of heritage language maintenance and revitalization among American Indian tribes. Dr. Sims specializes in Indigenous language revitalization and maintenance issues, providing technical assistance to Indigenous nations in language program planning and training American Indian language teachers.
The American Indian Language Policy Research and Teacher Training Center at the University of New Mexico was established in 2008 through the efforts of Dr. Sims. The Center engages in public advocacy and training support to Indigenous language maintenance and revitalization initiatives in New Mexico and has sponsored several international language symposia with Indigenous participants from Latin America and South America. Dr. Sims has also been invited to Brazil, Ecuador, Guatemala, and Mexico to learn about Indigenous language efforts in these countries. The Center's most recent projects focused on training and materials development support for Native language teachers working with New Mexico Native children between the ages of 0 and 8. The project was funded by the W.K. Kellogg and McCune Foundations.
Dr. Sims has worked as the New Mexico director for the National Indian Bilingual Center, bilingual program director for her Pueblo, and consultant to many different Indigenous language programs on language preservation issues. She has served as a member of the New Mexico Bilingual Advisory Committee for the Public Education Department's Bilingual Multicultural Education Bureau.
Dr. Sims has received various recognitions of her work in Native language preservation nationally as well as in New Mexico. She was selected by the National Association for Bilingual Education as the 2002 recipient of the Ramon L. Santiago President's Award for research and advocacy on language rights issues for Native American communities; received the 2002 New Mexico Association for Bilingual Education Award for contributions to Native American Bilingual Education in New Mexico; recognized by the New Mexico State Senate for her contributions to Native Language and Culture in 2004; and received the 2013 Senator Joseph M. Montoya Award from the New Mexico Association for Bilingual Education for state and national contributions to Native Language issues.
Dr. Sims is a member of Acoma Pueblo and resides with her family on the Acoma Pueblo Indian reservation in northwestern New Mexico