Counter Narrative – Captured Culture: A Conversation with Performers
@ Online
Wednesday
12.02, 2020

06:00 pm - 07:00 pm MST
*Note: this event was postponed from 11/18/2020 to 12/2/2020.
Join in the continued virtual conversation with panelists Fernando Cellicion (Zuni), leader of the Cellicion Dance Group and traditional arts performer and Ria Thundercloud (Sandia/HoChunk), a contemporary dance performer and educator. We will dive into the impact of film, photography, and media on their art forms and traditions from the Pueblos.
This is part 2 of the 3 part series, Captured Culture. Catch up by watching the first part here.
To RSVP for this discussion, fill out this registration form. We will send you a link and password to join the Zoom webinar.
For more info, contact Curator of Exhibitions, Rachel Moore here.
While this is a free event, there is a $5 suggested donation. You can donate here.
The deadline to register is the day before the event. Dec 1st, 2020 11:59 PM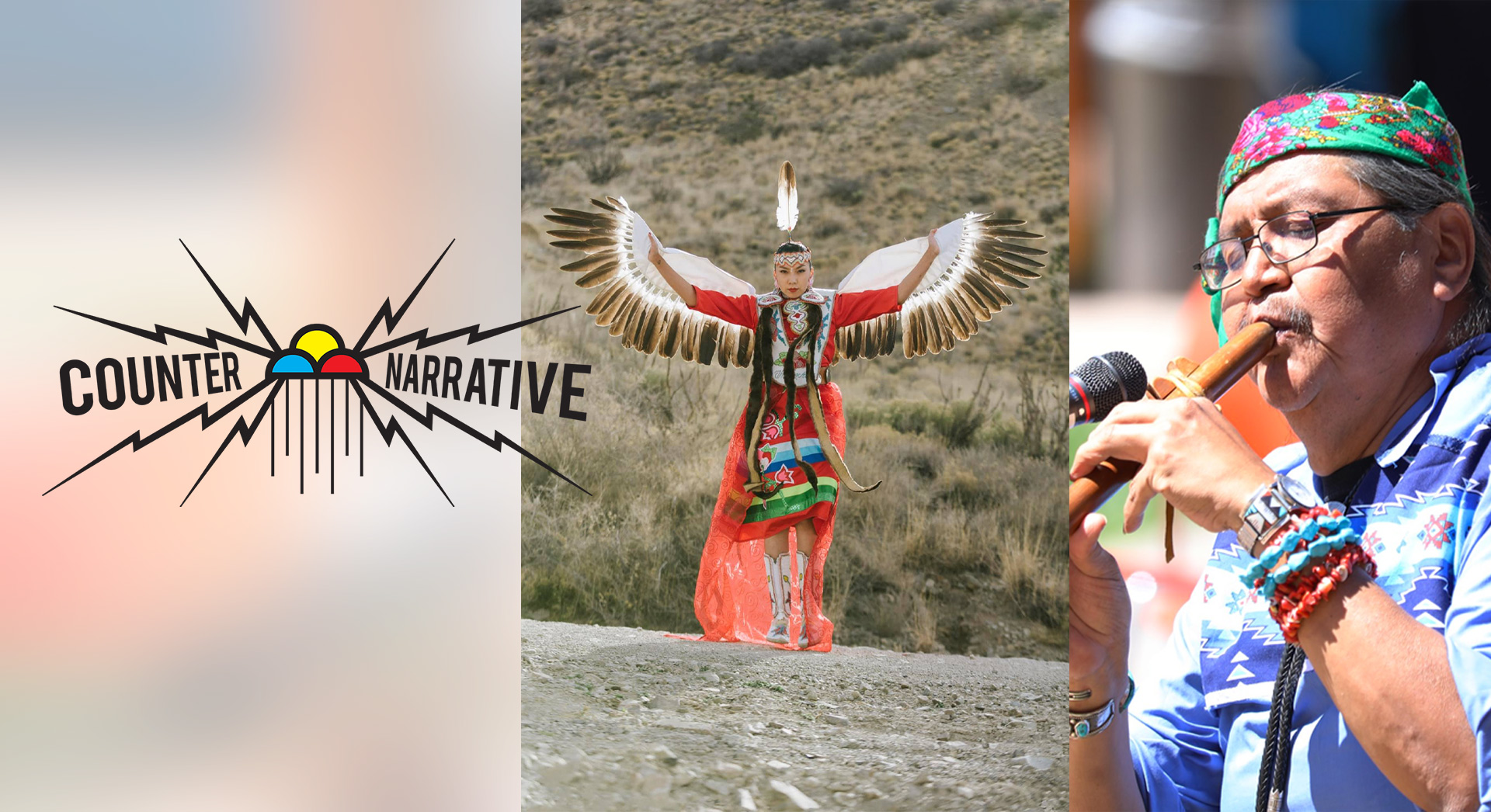 MORE INFORMATION
Grew up in a traditional household learning many songs and dances at an very early age, and becoming one of the cultural leaders of his pueblo on Zuni.
Aside from his strong cultural ties, he has become an internationally know performer in the Traditional Performing Arts.
A second generation performer, he is renowned worldwide for as a recording artist on the native American flute and has produced 14 recordings of his music with 2 which was produced in the country of France.
He is also the director of the internationally known, Cellicion Traditional Zuni Dancers which was founded by his parents in 1983 and which has performed in 41 countries thus far.
An award winning musician, he has received 2 lifetime achievements awards including:
2012 Lifetime achievement award presented to him by the New Mexico House of Representatives during the fiftieth legislative session for his generous musical and educational contributions locally and worldwide as a cultural ambassador to the world for the people of Zuni and the State of New Mexico.
2017 Platinum Lifetime Music Achievement Award given to him by the New Mexico Music Commission and Foundation for his contribution to the music of New Mexico in the Native American genre, bestowing him with the status of a legend in the music of New Mexico.