Artists Circle Gallery
The Indian Pueblo Cultural Center created the Artists Circle Gallery as part of our 40th Anniversary celebration in 2016. This gallery features contemporary Pueblo artists who draw on the past to influence our culture's evolution and guide us into the future. This space features rotating shows where artist's display and sell their works. Here, visitors can experience the living arts of the Pueblos and art collectors can directly support Pueblo artisans and the care of our Pueblo Art collection.

Interested artists are invited to apply here or to contact Paula Mirabal, Head Curator for more information about showing in the gallery at 505-724-3564.
Now Showing: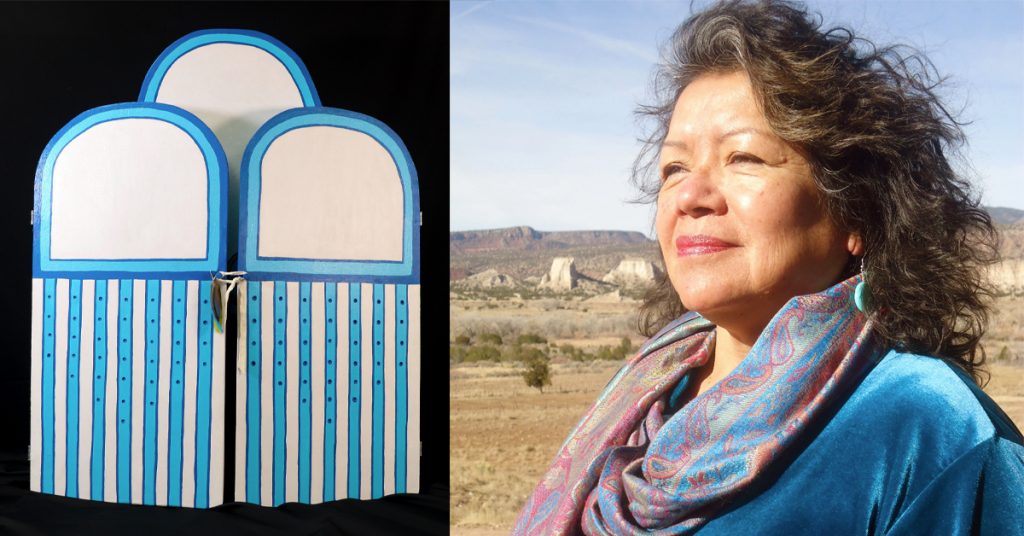 Our Ancestors: Our Historical Strength by Wahpah-waagee, Laura Fragua-Cota
August 2021-October 2021
It is through our senses that we experience the life we have been given by the Creator. As an infant, we have felt the love from our Mother and Father as they cared for us and provided for our needs. We smell the traditional food cooking on the stove and taste the love that is put into all that was made. We see people of all ages dancing in the plazas of our villages. We hear the songs as we all dance in unison. We use the corn meal to pray as a new day rises. We are Pueblo Indians.
It is through our Walatowa Ancestor's prayers that we have been able to live, keep our traditions, and maintain our language and the Pueblo Indian way of life. Images, symbols and sounds are part of who we are. At this time, our place in this world empowers us through our relationship with the land on which we live.
Come in to view the curated works of Wahpah-waagee, Laura Fragua Cota of Jemez Pueblo that are available for sale through the Artist Circle Gallery
Photos from past Artist Circle Gallery Shows: