Culture, Cartoons, and Catharsis
---

There's an old adage that says laughter is the best medicine. Laughter certainly can be medicinal—making our spirits lighter, and sloughing off some of the weight that accumulates on our proverbial shoulders. Cartoonist Ricardo Caté of Santo Domingo Pueblo has the gift to find the humor in almost any situation.
He is known for Without Reservations, the only Native American cartoon featured in a mainstream daily newspaper, which currently runs in the Santa Fe New Mexican. "The comics are unique perspectives, from not just Native, but the struggling person's perspective," Ricardo told IPCC.
From history to pipelines to the current toilet paper shortages, Ricardo's humor can provide a refreshing twist, bringing awareness to real issues while simultaneously providing a much-needed laugh. "Ricardo Caté is truly a treasure – first he makes me laugh, then he makes me think," says Monique Fragua (Jemez Pueblo), VP of Commercial Enterprises at IPCC.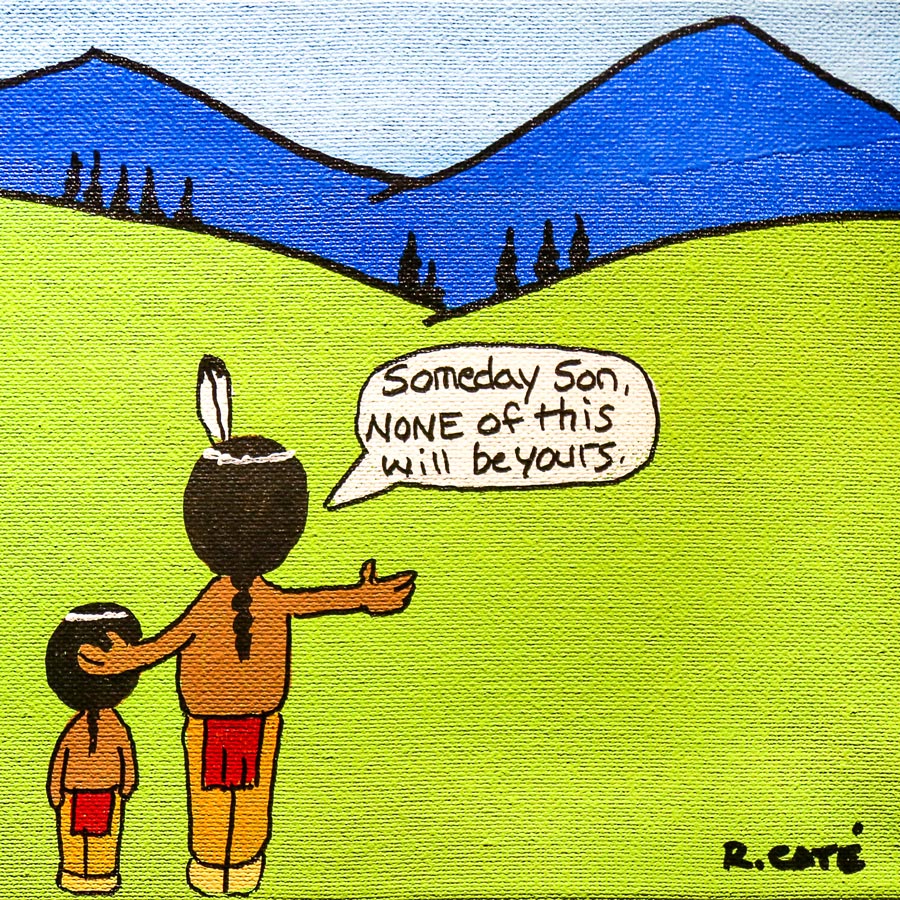 Ricardo's work was the focus of one of our rotating exhibits, the Art Through Struggle Gallery. This gallery is found within a section of our permanent exhibit, and is a unique space for artistic dialogue on difficult subjects facing Native communities.
Ricardo is quite the Renaissance man, and his background reads like an epic road movie. He is a cartoonist, activist, stand-up comedian, writer, teacher, Marine Corps. veteran, former college athlete, and tribal official.
You can read more about Ricardo and his work in one of our earlier blogs here.
You can also read a blog featuring our candid interview with Ricardo about his experience at Standing Rock.
You can support IPCC programming like the Art Through Struggle Gallery by donating to our general fund.
---
---
---
---