As Sweet as Mom: Recipes from a Pueblo Kitchen

Mother's Day is right around the corner, and just about every mother would appreciate a good dessert. Nicole "Yo" Chino (Santa Ana Pueblo), Sous Chef of our Pueblo Harvest restaurant, shares two of her personal recipes so that you can make things a little sweeter for the mothers in your life. She knows not everyone is a master in the kitchen, and made sure one of the recipes would be easy enough for just about anyone.
Her recipes are below, complete with her notes and introduction.
Yuck Pie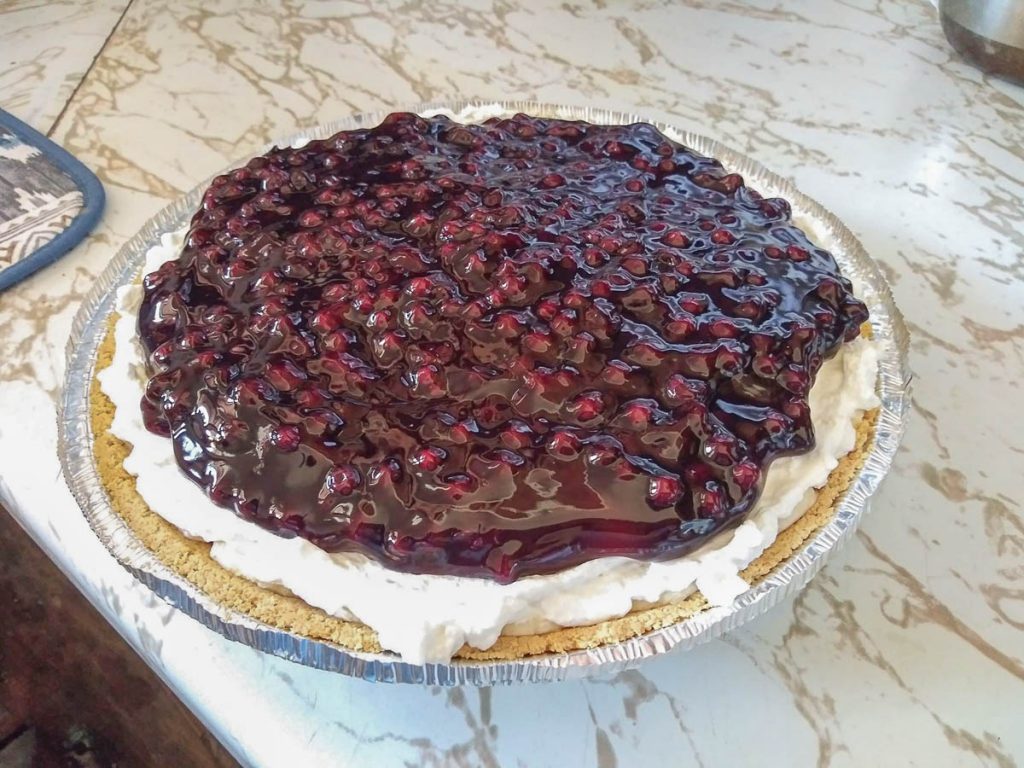 First up is an easy, no-bake dessert affectionately known in my household as Yuck Pie. The name comes from a family joke, but I promise you it's delicious. This pie holds a special place in the Chino home. I only make the pie for my family after our feast day, as a special breakfast treat after all the hard work of putting on a traditional Pueblo feast day.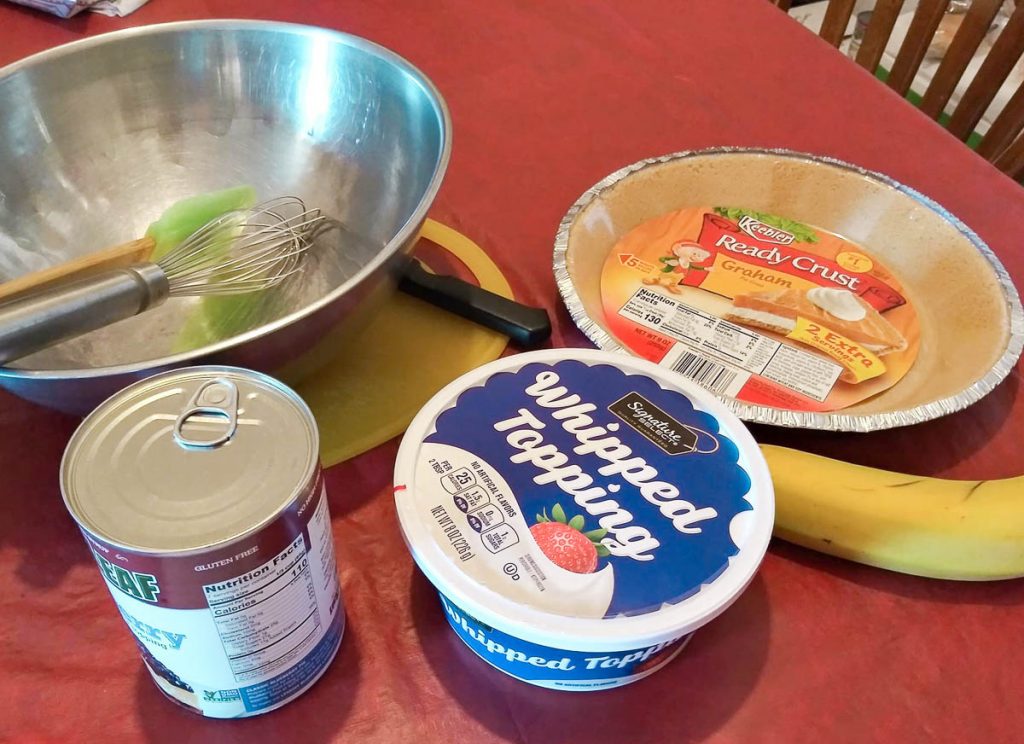 8 oz. cream cheese (softened)
8 oz. whipped topping
1 ripe banana (maybe 1 ½ bananas depending on size)
21 oz. can pie filling (choose your favorite)
9 oz. ready-made graham cracker crust
You will need a large mixing bowl, beater (whatever you have—hand mixer, standup mixer, or good ol' elbow grease), spoon or spatula, knife, and a cutting board.
---
Step one
Step two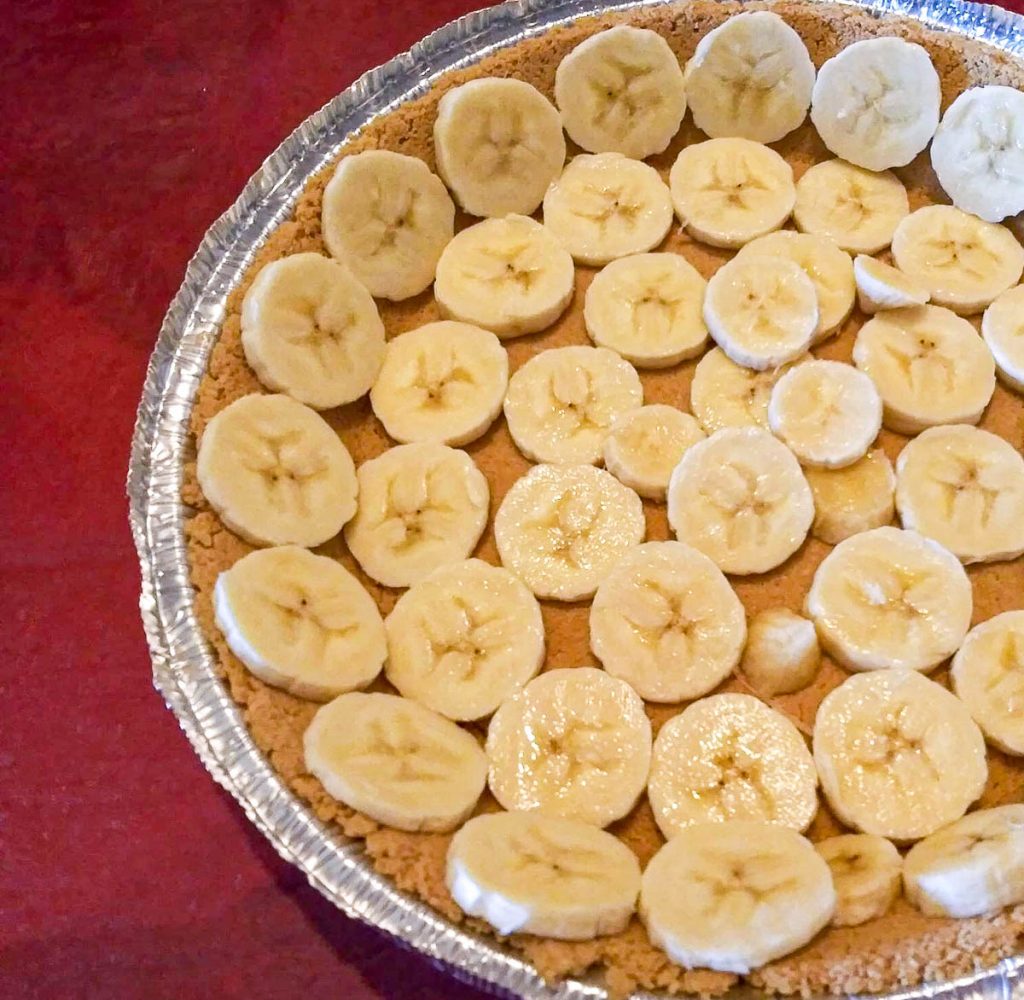 Step three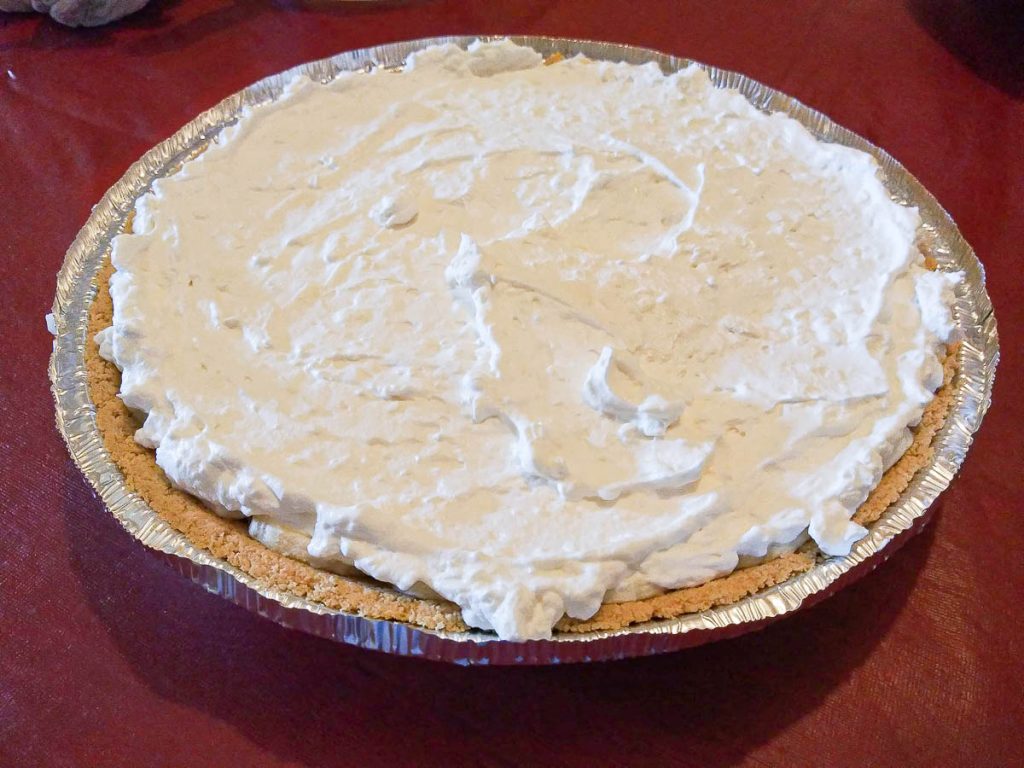 Step four
Open can of pie filling and pour on top of cream cheese mixture.
Step five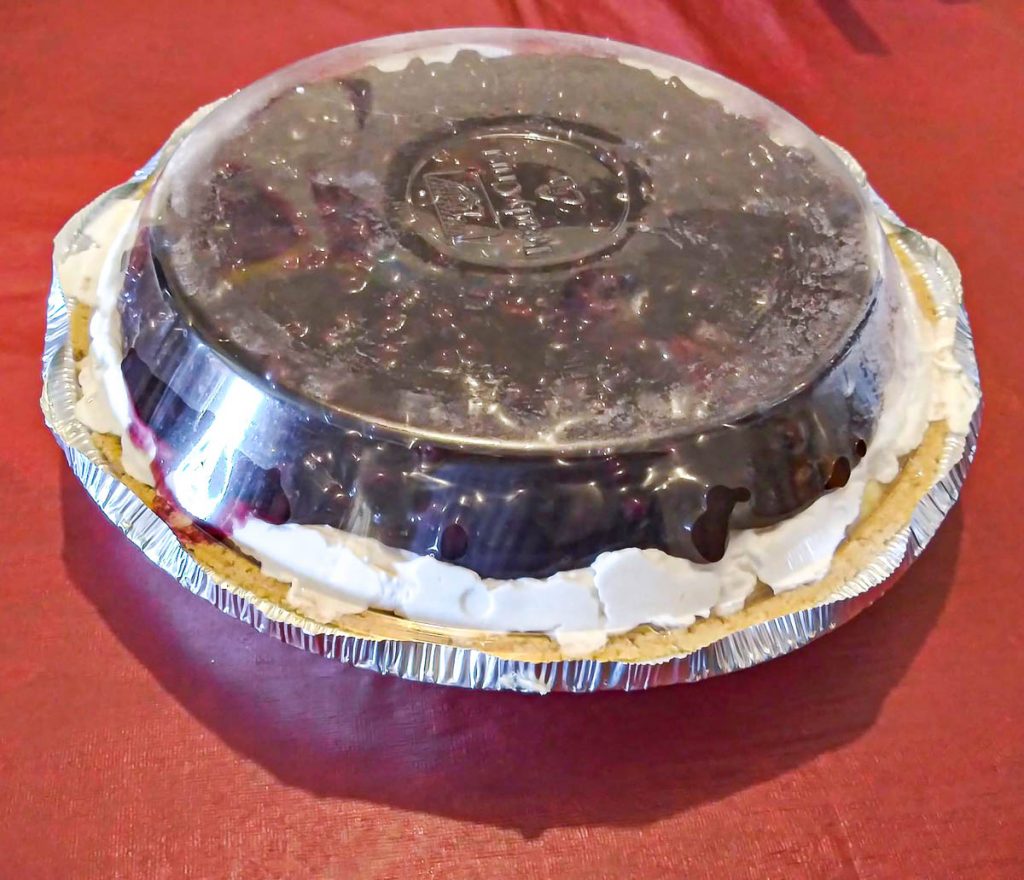 Step six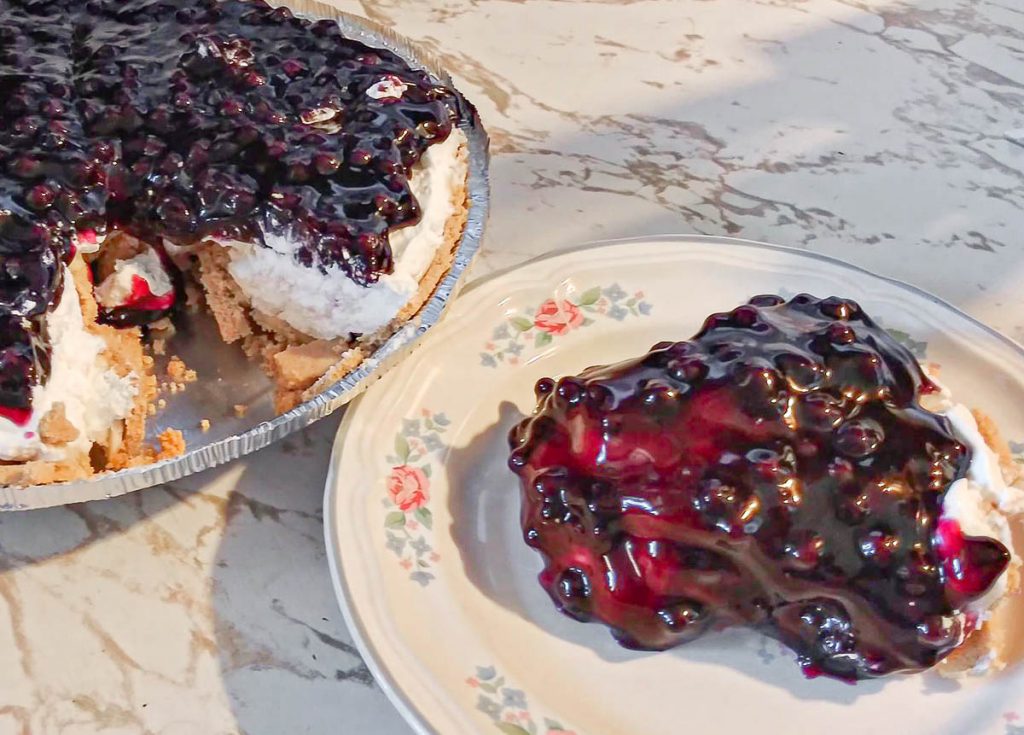 Apple Cheesecake Pie—Pueblo Style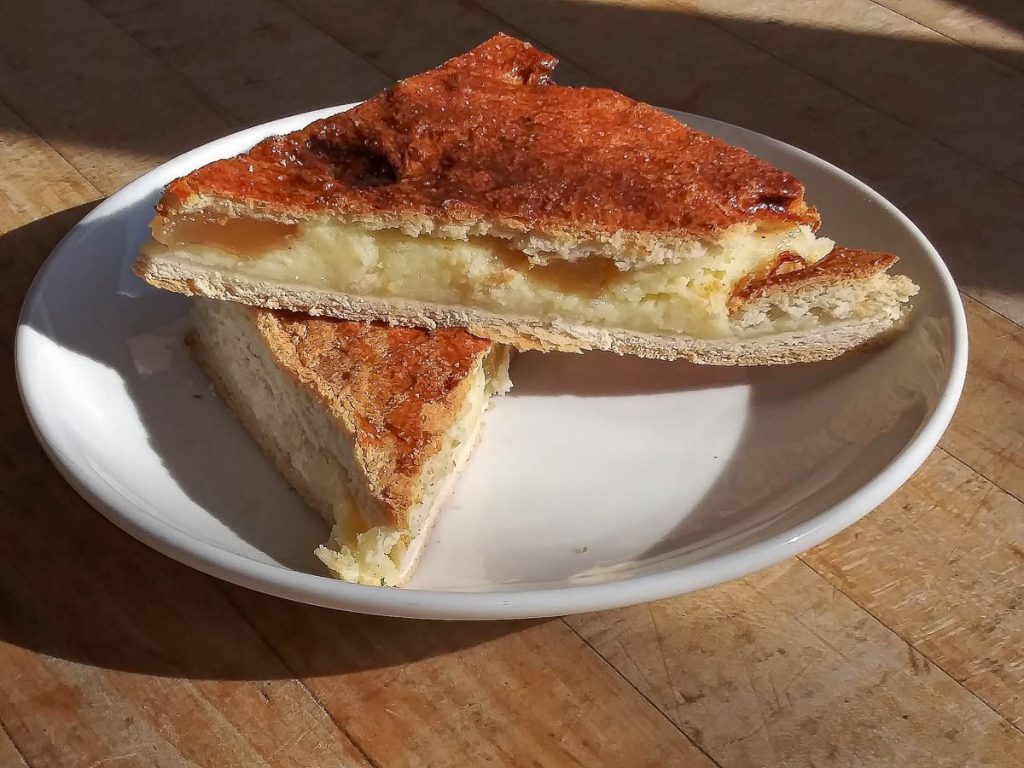 Second up, for the more ambitious bakers we have Apple Cheesecake Pie—Pueblo style. As most of you know, we Pueblo Natives have so many different celebrations and pay tribute to so many events that involve us eating ALL THE TIME!
This pie was inspired for the simple fact that we also eat on the go, or need food that is going to last and not melt or spoil. It's always a "hurry up and wait" situation with us, so anything you can eat while walking and carrying items in another hand is a bonus. So, give this pie a try, and always remember to bake with patience and love.
This pie is a pretty simple recipe and can be made two ways. One is in a round 9-inch pie pan with store-bought pie dough, or in a sheet pan with a homemade pie dough.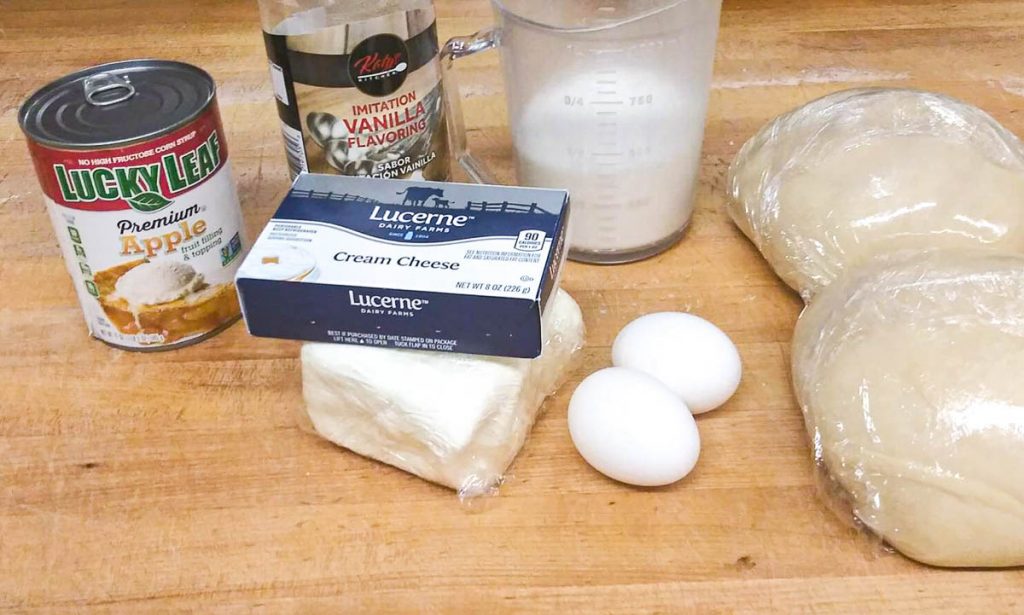 So here we go…
Ingredients:
2 cans apple pie filling
2 8-oz. packages cream cheese (softened)
½ cup granulated sugar
1 teaspoon vanilla extract
2 eggs
Pie dough*
*1 cup lard or shortening, ½ cup sugar, 2 eggs, 1 teaspoon vanilla. Mix together. Add 6 cups all purpose flour. Mix and add cold water so your dough is nice and soft but not sticky. Divide in half, wrap in plastic.
Step one
Beat in eggs, and again scrape the bowl to make sure ingredients are mixed well.
Step two
In a large bowl, beat cream cheese, sugar, and vanilla until nice and smooth. The more your cream cheese is softened the easier it will be to work with. Scrape the bowl to ensure that ingredients are well mixed.
Step Three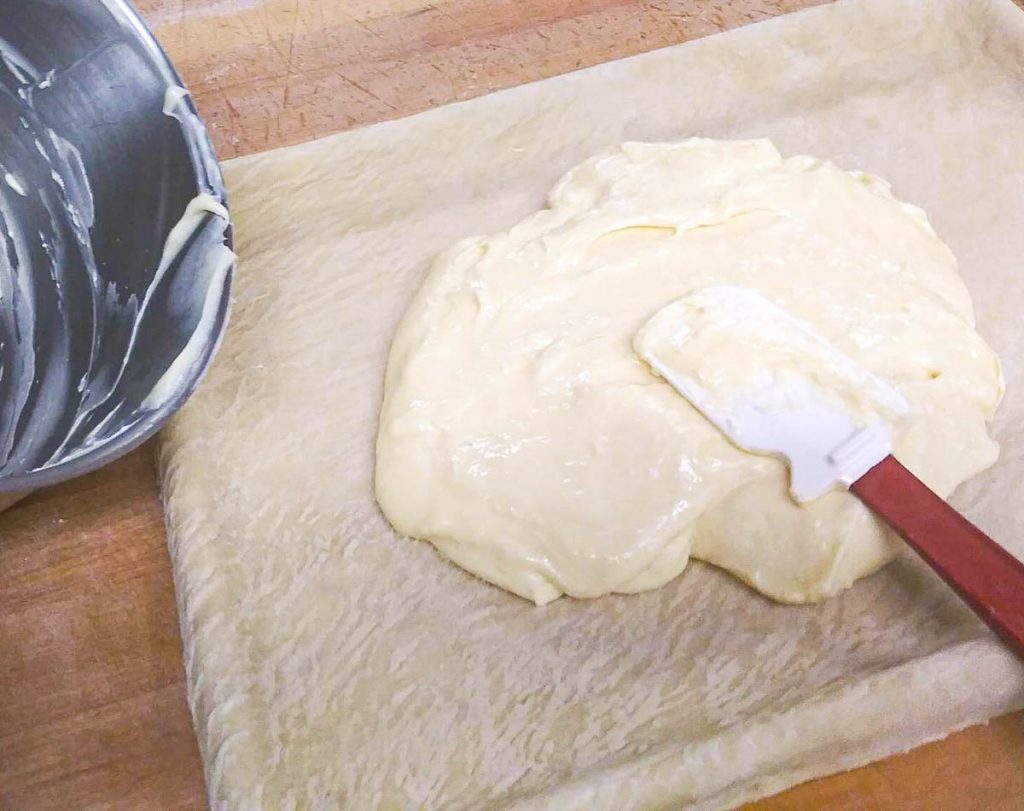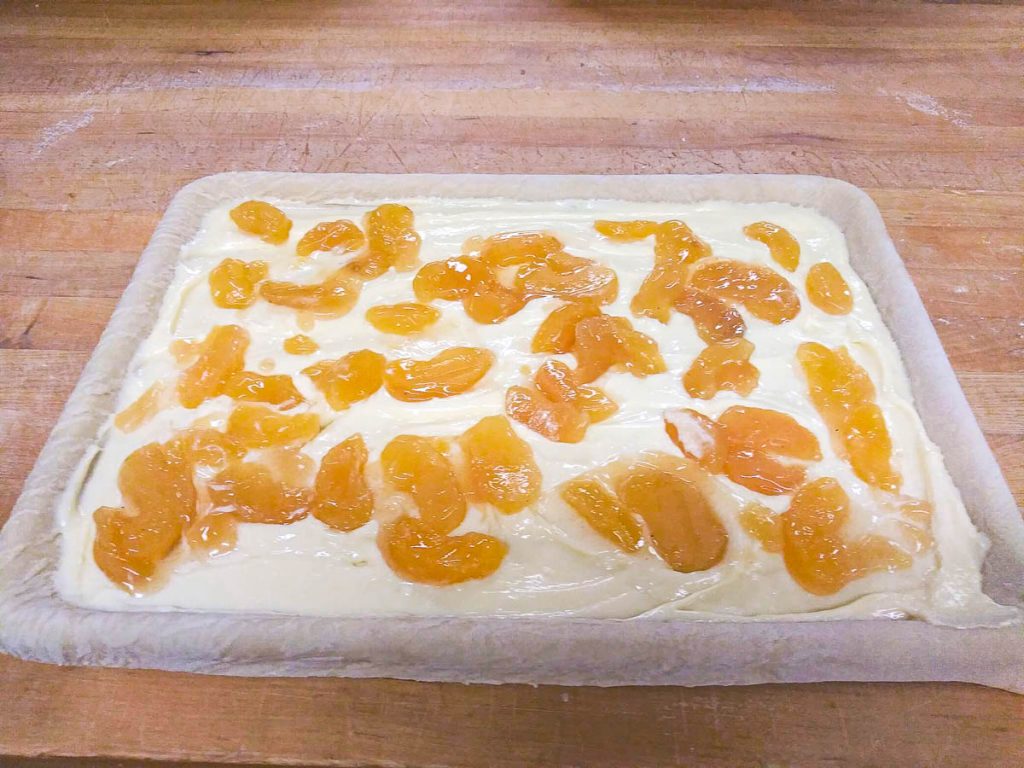 Step four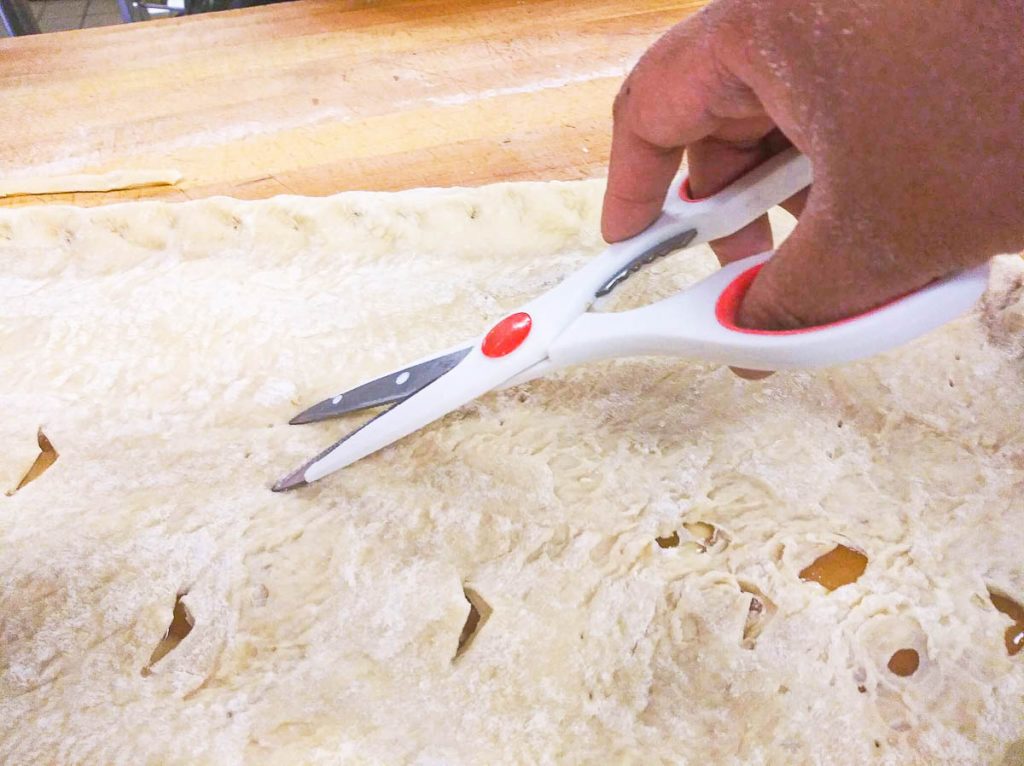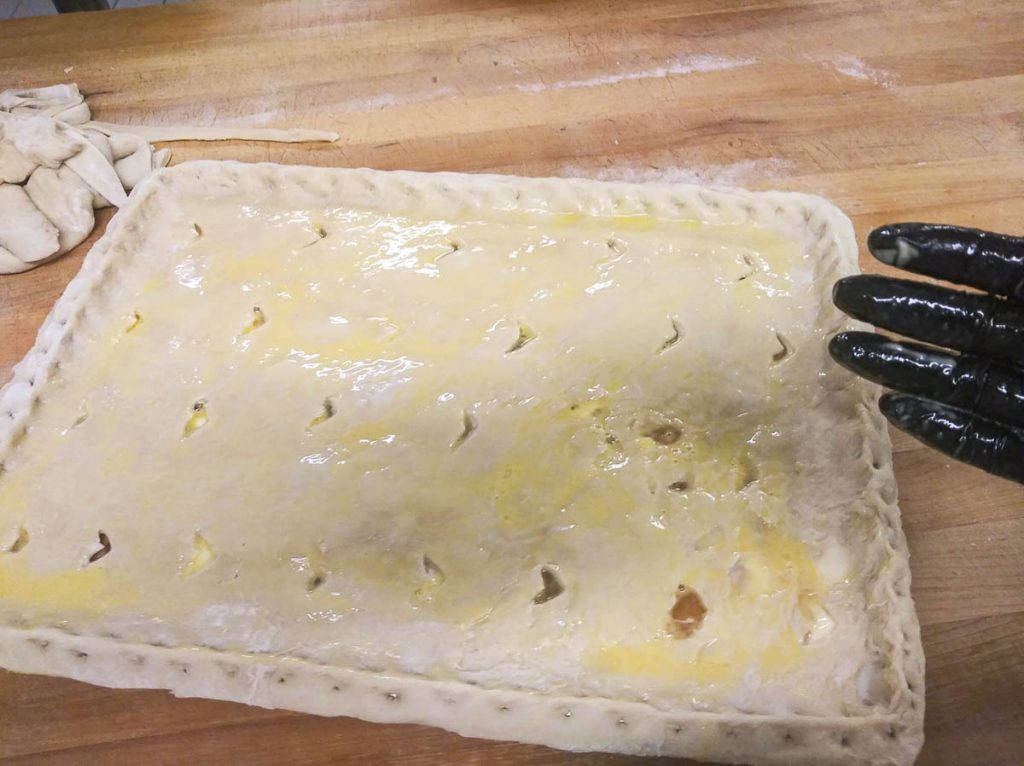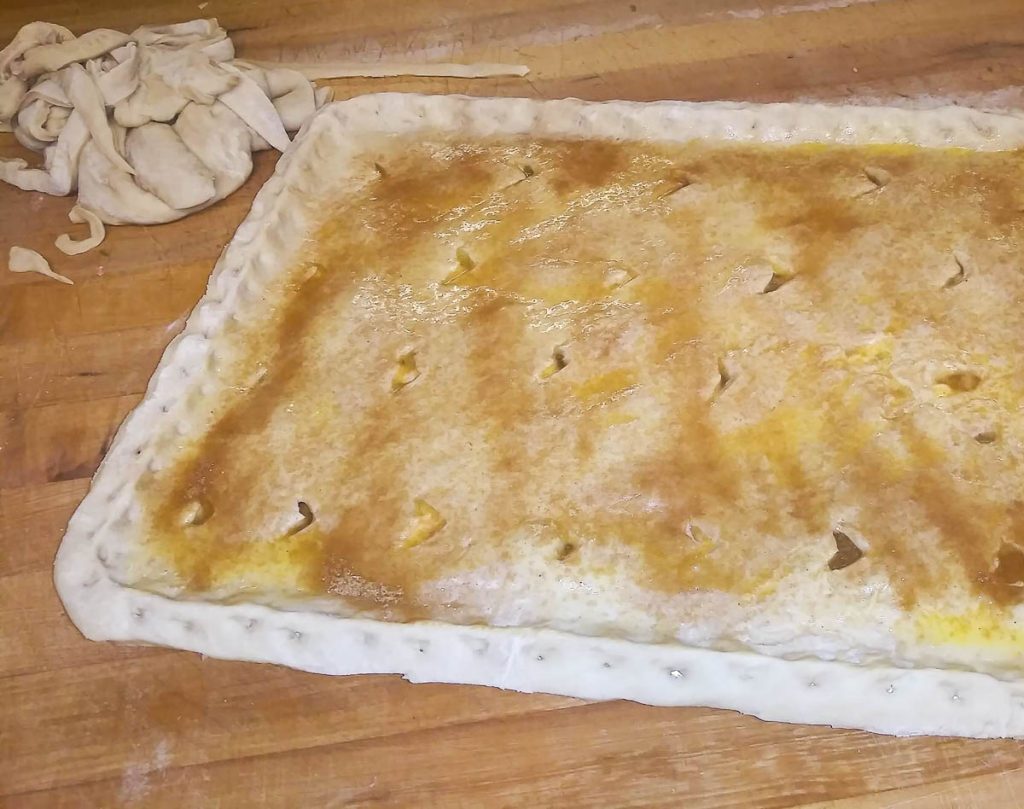 Step five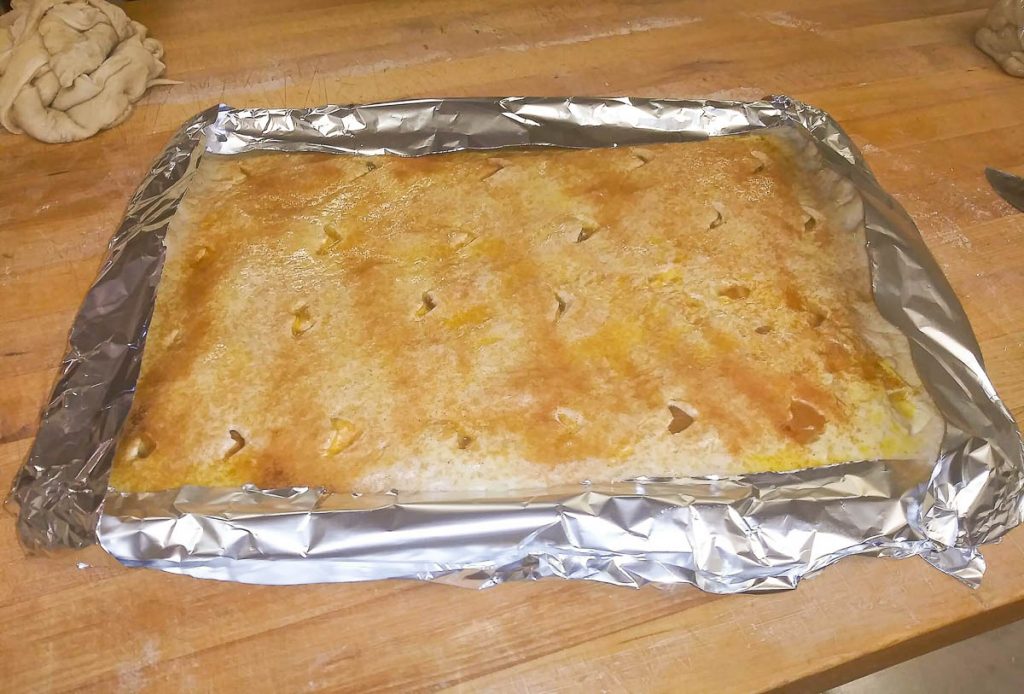 *This pie should be made at least a day in advance of its usage and served cold, ENJOY!