PIVOT SKATEBOARD DECK ART
PIVOT refers to the quick transitions many Native people make between their traditional and day-to-day lives. This compelling, inspiring exhibit features unique artwork that speaks to this theme – all using skateboard decks and acrylics as the medium. The many styles and techniques these Native artists have created are with the same agility they use to navigate through the maze of days between cultures. This exhibit, co-curated by Landis Bahe (Diné/Navajo) and Kandis Quam (Zuni), will be on display through Feb. 19, 2023.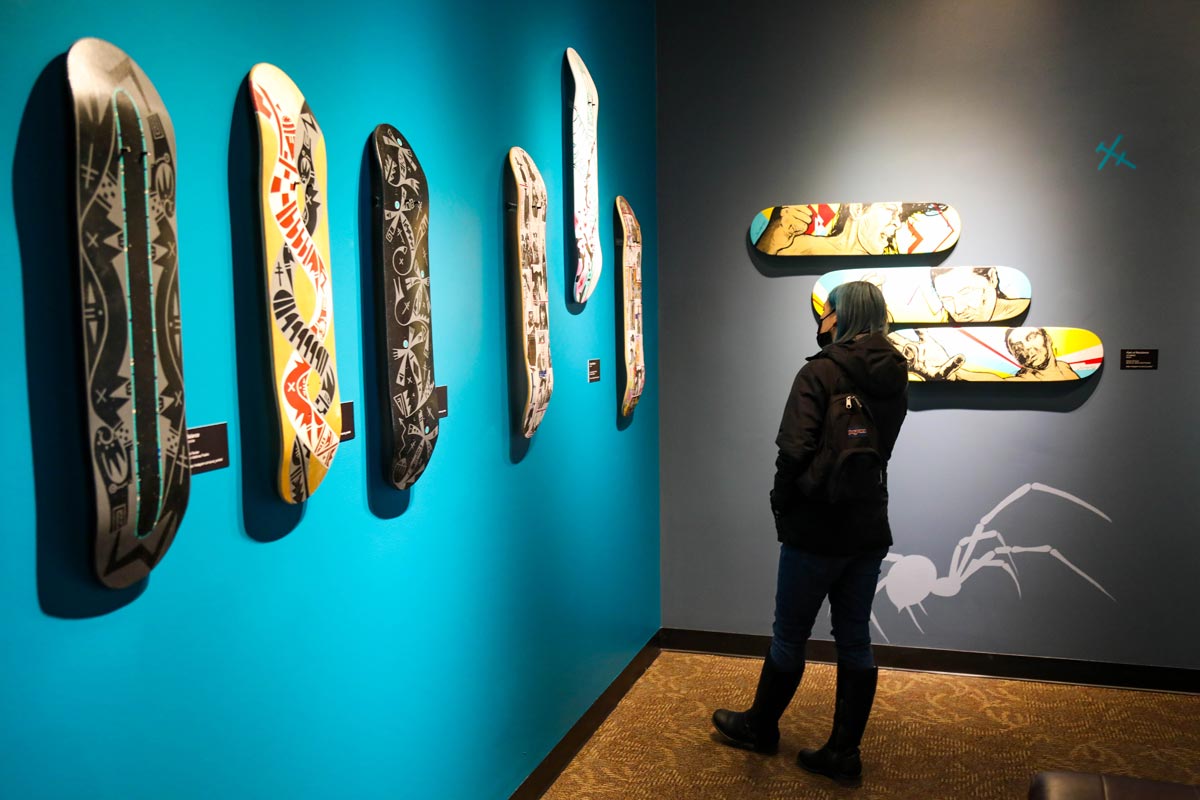 PIVOT Exhibit Selfie Sweepstakes
Take a selfie next to your favorite PIVOT Skateboard Deck Art, share it on Facebook, Instagram or Twitter with the hashtag, #IPCCPIVOT and tag @indianpueblo by 11:59 PM on Sunday, May 1, 2022.  You'll be entered to win a $150 gift certificate to the Indian Pueblo Store!
See complete rules.
Free for museum members, or with admission.
Get tickets here.
Become a member here.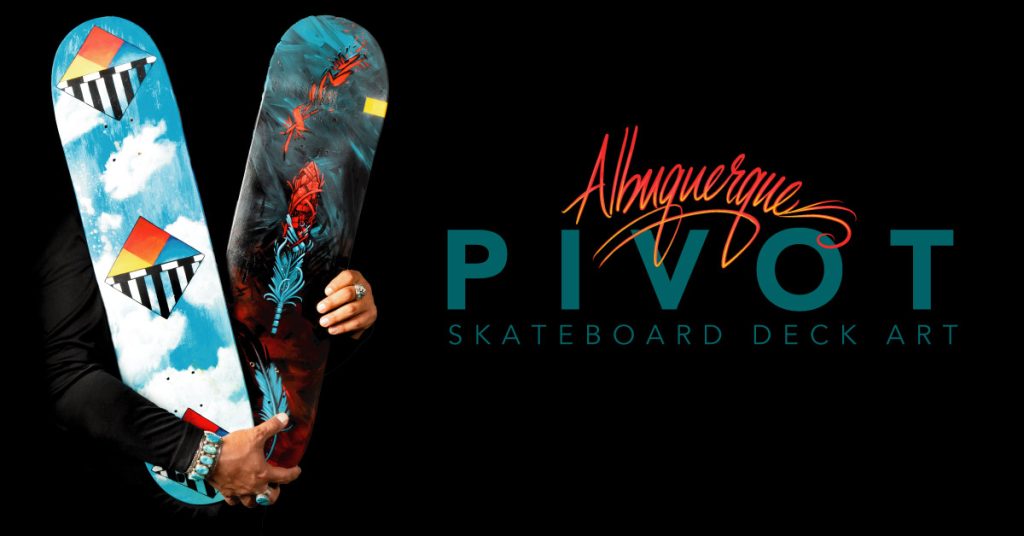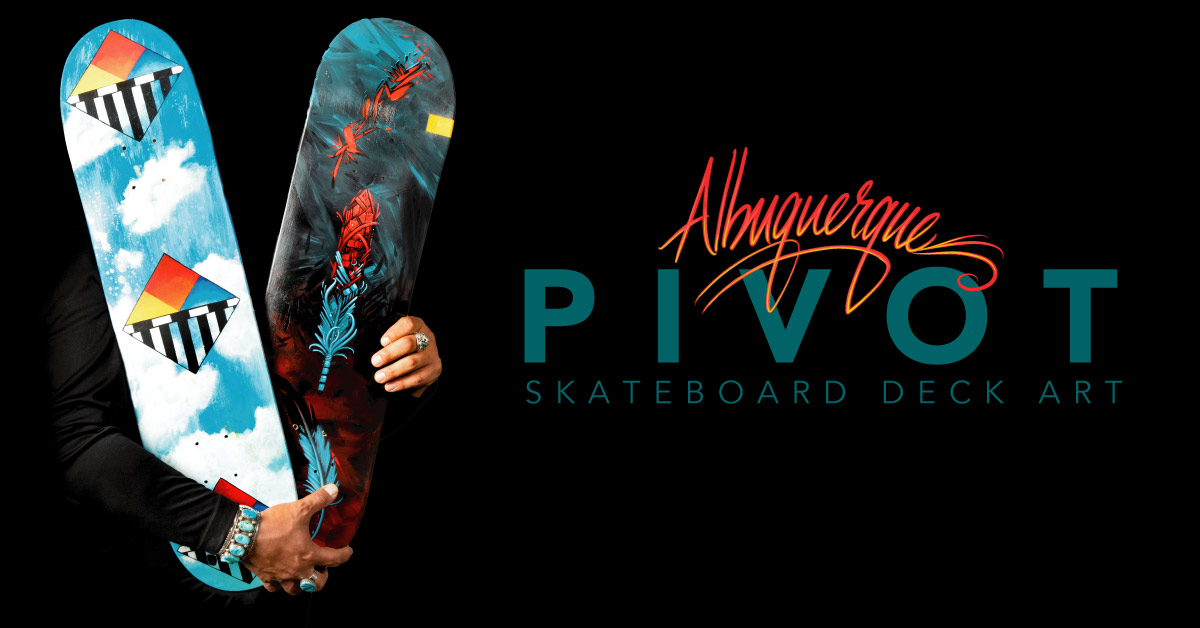 Photos from the opening reception