Things to Do
Celebrate Pueblo culture and explore the Gateway to the 19 Pueblos near Albuquerque's Old Town. The Indian Pueblo Cultural Center offers something for everyone.
Museum
Tours
Cultural Native American dances
Native American cuisine
Frybread-making classes
Native American art
Native American jewelry
Native American pottery
Native American weaving
The Gateway to the 19 Pueblos is the perfect stop for culture, dining, and shopping during your visit to Albuquerque and New Mexico. #ItAllStartsHere
Hours
Temporarily closed but we are working on our reopening plan. Stay tuned and get the latest updates by signing up for our Newsletter and following us on Facebook, Instagram, and Twitter.
Physical store is temporarily closed.
Our online store is open 24/7 at indianpueblostore.com – Free Pick-up in store will be available on the 11th too!
Temporarily Closed.
Starbucks at Avanyu Plaza is now open – Monday through Saturday, 7am-3pm for both indoor and outdoor seating; following capacity restrictions and best practices. For updates and more info see Facebook.com/StarbucksAvanyuPlaza.
Open 7 Days a Week 6am-10pm, Drive Through 6am-9pm. Closed for sanitizing daily from 1:30 pm to 2:00 pm
The Indian Pueblo Cultural Center is closed on New Year's Day, Memorial Day, Independence Day, Labor Day, Thanksgiving Day, and Christmas Day. The other businesses hours vary on these days. Call ahead. 
Admission
Members – Free
Adults – $8.50
Seniors (62 & over) – $6.50
Military (Active & Retired) – $6.50
New Mexico Residents – $6.50
Students/Children (ages 5-17) – $5.50
Children under 5 – Free
Groups (15 or more) – $5.50
Free Parking in the heart of Albuquerque, including busses and RVs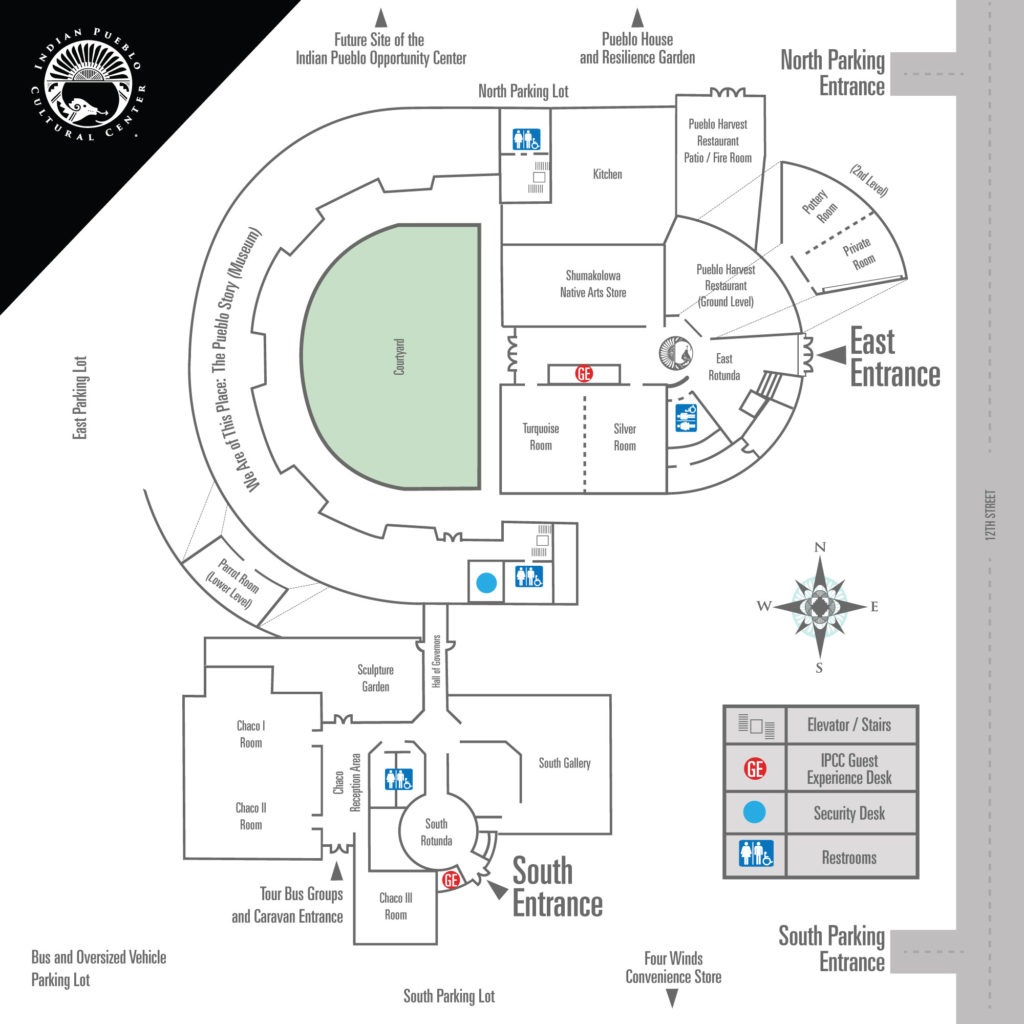 FAQs
A pueblo is a tribal nation; a body of land under a tribal governmental structure and a community of related people who have similar beliefs, spirituality, and lifestyle.
Our Cultural Arts & Education Team offers many programs for children of all ages, including art and literacy program, as well as our annual Youth Summer Camp. Learn more.
Yes, most pueblos are open to the public during their annual feast days and celebrations. For more information, see our calendar of Pueblo feast days.