Traditional Teachings Summer Camp: Pueblo Superheroes
Registration for summer 2023 is now closed. Please contact us with any questions:
Arianna Chavez – Cultural Education Director at 505-212-7060 Email: Achavez@indianpueblo.org
Or Alejandra Cortes, Education Specialist at 505-212-7032 Email: acortes@indianpueblo.org
The Indian Pueblo Cultural Center's summer camp is a fun and unique experience for your child. Children will get to enjoy a day of learning about cultural and traditional Pueblo values, taught by our Education team and other community members. Campers will engage in an overarching theme of superheroes that focus on historical and current Pueblo leaders, who have had significant impact and continue to shape Pueblo communities. Your child will interact with two hands-on workshops each day that highlight balance, tradition, resilience and cultural expression.
REGISTRATION & SCHOLARSHIP APPLICATION DEADLINES EXTENDED TO MAY 26th.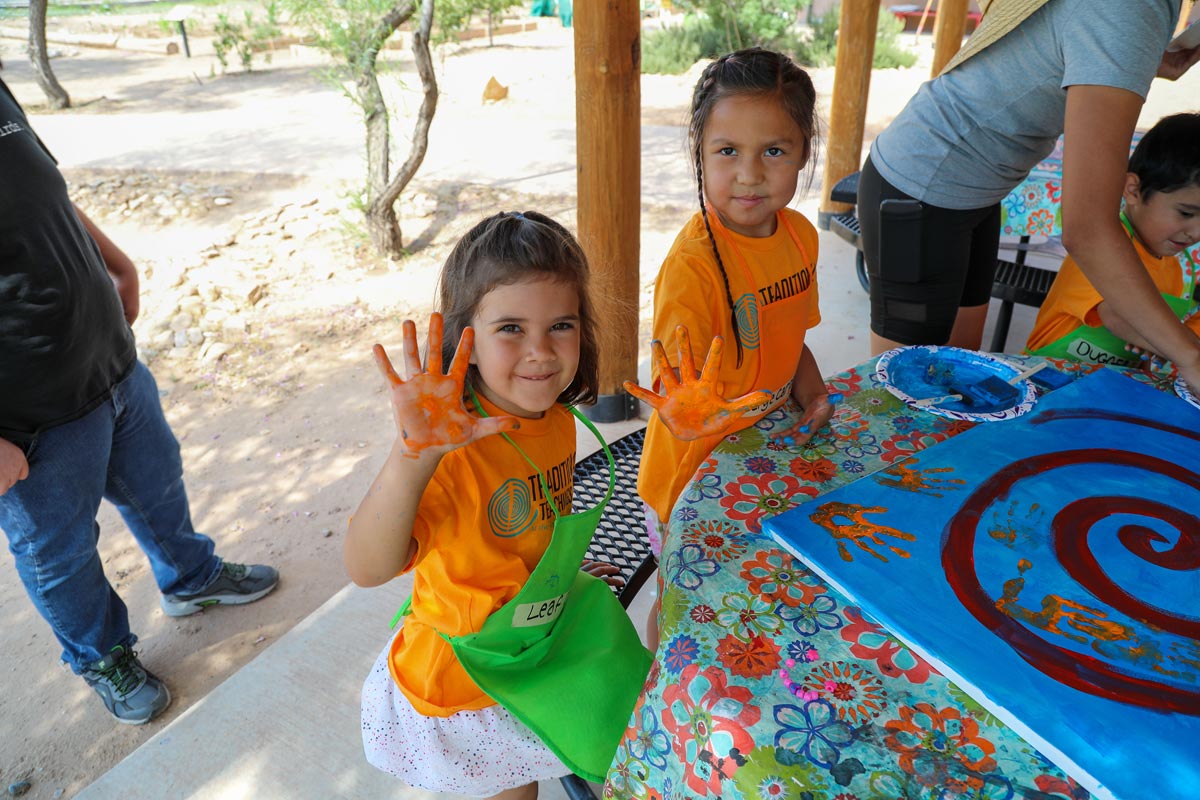 Activities
Indian Pueblo Cultural Center summer campers get to experience the following:
Art – Campers learn about our famed art collection from our expert museum team
Interactive activities – Campers learn about the Three Sisters, pottery and design, storytelling and symbolism, Indigenous foods and the importance of seeds
Gardening – Children spend each morning immersed in the Resilience Garden learning about pre-contact foods, as well as modern gardening techniques and cultivation.
History –  Campers learn about important historical figures and moments by our Cultural Educator.
Photos from 2023 Camp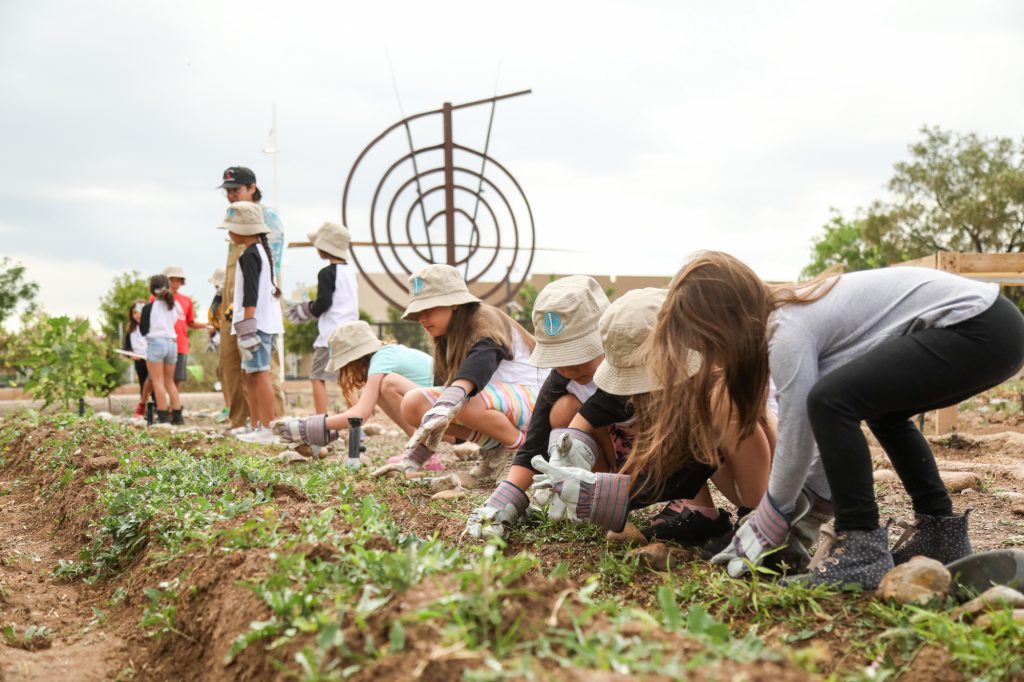 Photos from Previous Years