Summer Camp
The Indian Pueblo Cultural Center's Traditional Teachings Camp is the perfect summer activity for the budding artist, storyteller, nature lover, or adventurer in your family. Campers enjoy two hands-on workshops each day, with overarching themes of balance, tradition, resilience, and cultural expression.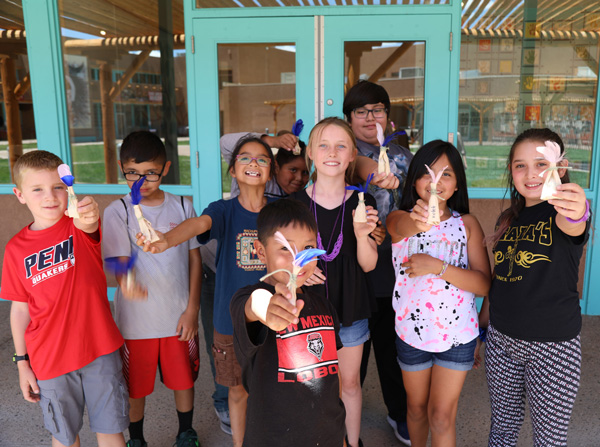 Activities
Indian Pueblo Cultural Center summer campers get to experience the following:
Art – Campers learn about our famed art collection from our expert museum team
Interactive activities – Campers learn about the Three Sisters, pottery and design, storytelling and symbolism, Indigenous foods and the importance of seeds
Gardening – Children spend each morning immersed in the Resilience Garden learning about pre-contact foods, as well as modern gardening techniques and cultivation.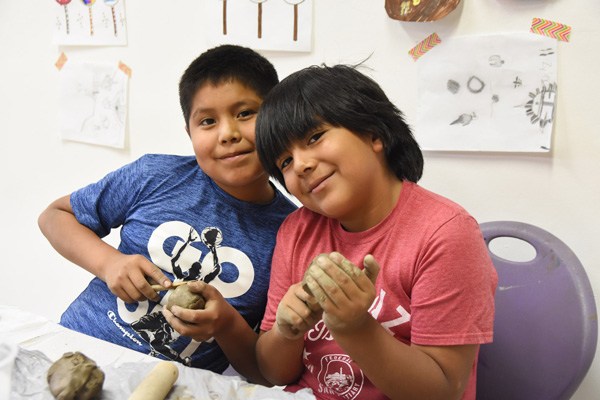 Dates & Registration
Children's Camp – Ages 6–12
Dates: 2020 Summer Camp information coming soon.
Registration: 2020 Summer Camp registration information coming soon.