View into the Collection: Our Earthly Creatures in Clay Form
@ Online
Saturday
02.26, 2022

12:00 am - 11:59 pm MST
Join us for another look at selections made from the Indian Pueblo Cultural Center's permanent collection. Two Pueblo Core Values are Love and Empathy. With this in mind, our Curator of Collections, Amy Johnson was inspired to select from our array of animal figurines created with love out of natural clay and slip. Formed with a variety of clay types, each animal figure is brought to life with love and empathy, and depicts each animal's distinct character and spirit. No two are exactly alike, and each artist brings joy and fascination with these small, yet significant creations.
The specific date these tours are published can vary sometimes so be sure to subscribe to our newsletter and follow us on social media to get the latest updates! Follow: Facebook, Instagram, Twitter
Watch the latest episode and all past episodes here.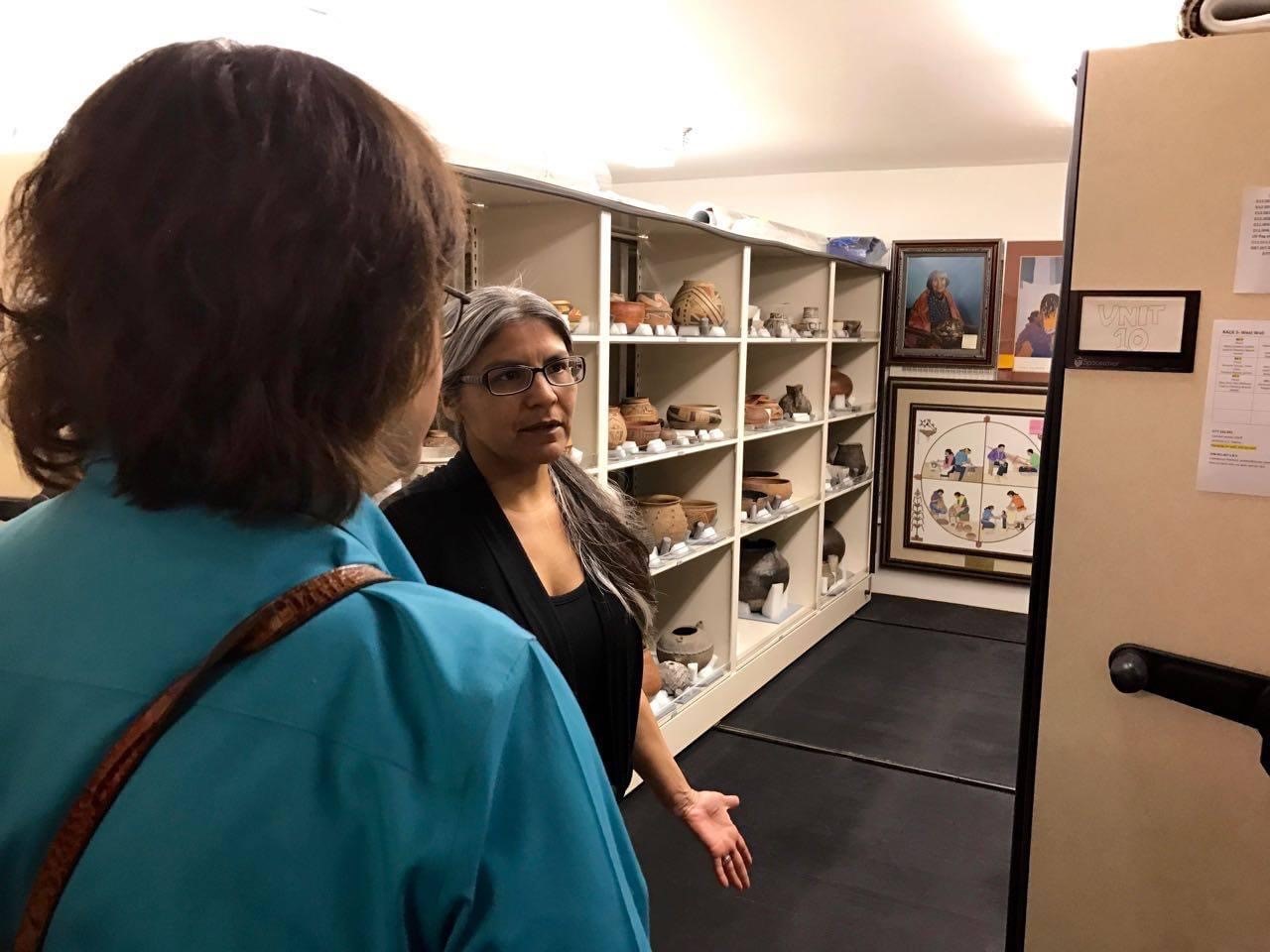 More Details
Amy's work with the Indian Pueblo Cultural Center spans nearly 19 years, and her focus is on caring for nearly 4,000 works in our permanent collection. IPCC's permanent collection consists of pottery, jewelry, textiles, baskets, regalia, paintings, prints, and a small collection of archaeological material. The works in our collection showcase each of the 19 Pueblos here in New Mexico with a small collection of cultural material from tribes of the Greater Southwest. The ongoing efforts to continually, and carefully preserve each piece for future generations of Pueblo artists, our guests, and researchers are paramount to the mission of the Indian Pueblo Cultural Center.