Pueblo Book Club: The Tewa World: Space, Time Being and Becoming in a Pueblo Society by Alfonzo Ortiz (Acoma)
@ In-person and Virtual
Tuesday
02.08, 2022

02:00 pm - 04:00 pm MST
This Pueblo Book Club will be offered both online (Zoom) and in person in the Chaco III room at the Indian Pueblo Cultural Center at 2pm.
The distinctive and diverse Pueblo communities of New Mexico have existed before time began. Stories of emergence and being is the focus of this months book by a prominent Acoma author.
Incursion on to the homelands of the Indigenous peoples of the Western Hemisphere was an impetus to monumental changes which affected countless generations. Policies from monarchies across the Atlantic Ocean, policies from the Mexican government, then subsequently from the US government, have had an impact on Pueblo people.  This month's reading, 'The Tewa World: Space, Time Being and Being in a Pueblo Society' by Acoma Pueblo author Alfonso Ortiz draws attention to the evolving existential sense of being a Pueblo human being, experience by one Pueblo man, perhaps experienced by others as well.
This book is available for purchase the Indian Pueblo Store.
To RSVP for the online meeting, fill out this registration form . We will send you a link and password to join the Zoom webinar. The deadline to register is the day before the event. January 10, 2021 11:59 PM
While this is a free event, there is a $5 suggested donation. You can donate here or in person. Thank you for participating in our virtual Pueblo Book Club. Each participant is important and valued, we welcome your participation. Below is the outline and etiquette for our online portion of the book club.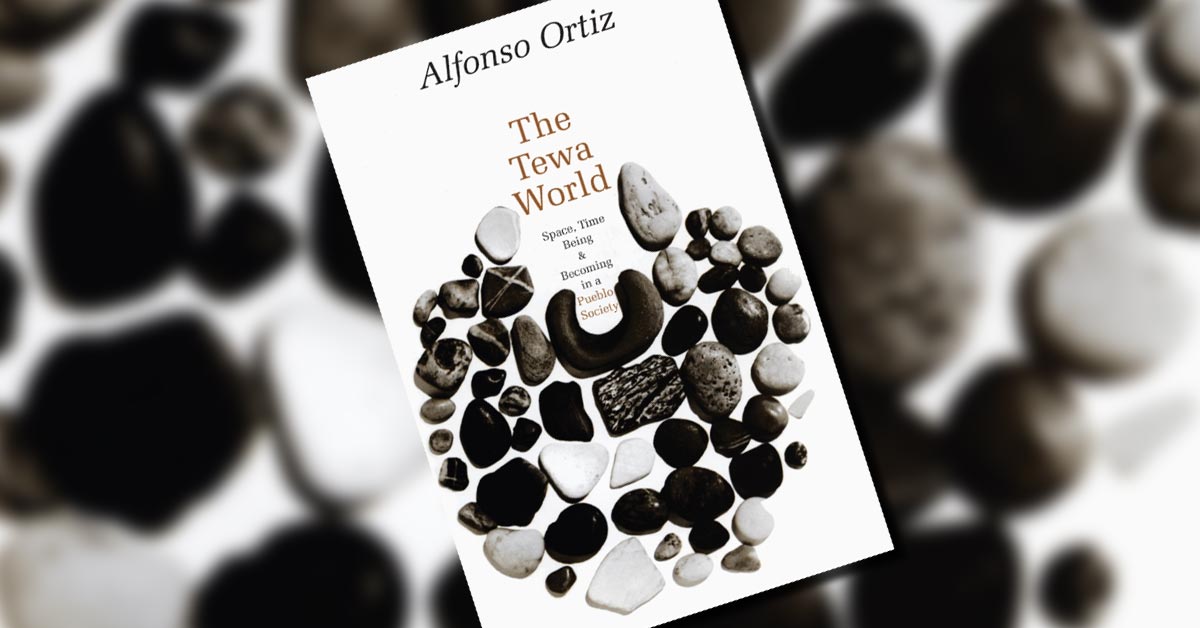 More Details, Zoom Outline, and Etiquette